Tahoe East Shore Trail
775-298-0035
1222 Tahoe Blvd., Incline Village, NV 89451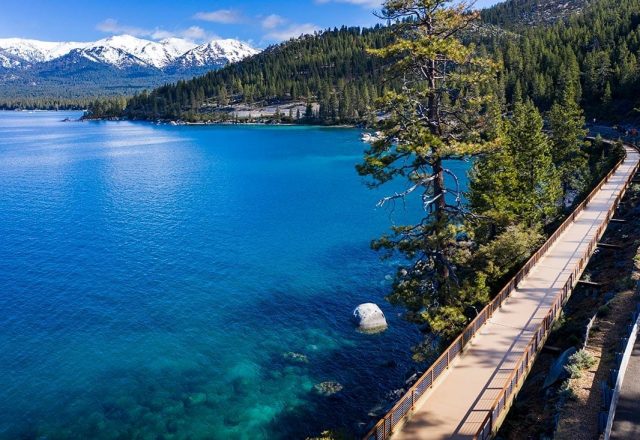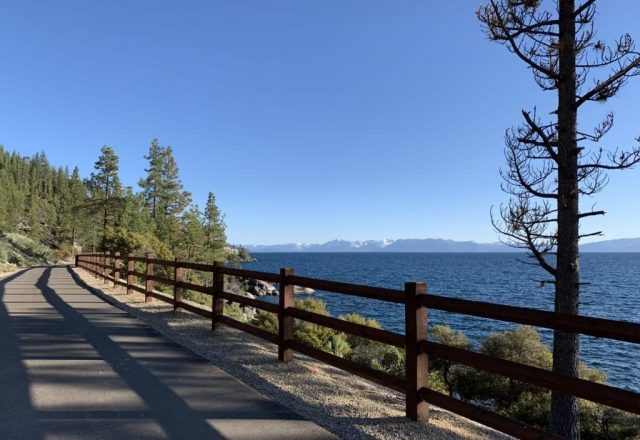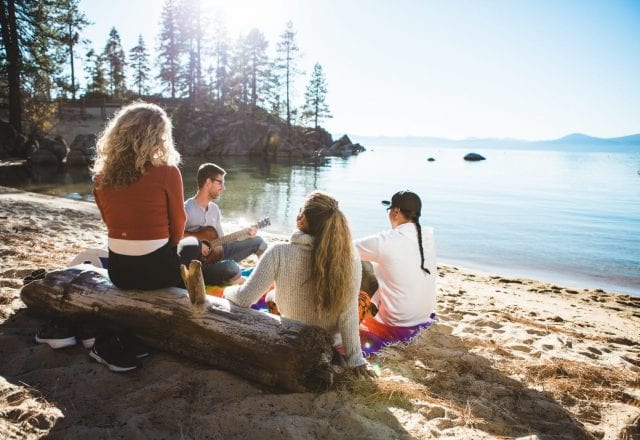 The Tahoe East Shore Trail (formerly the Incline to Sand Harbor Bike Path) is a spectacular three-mile paved path that provides a new opportunity for the community to experience the natural beauty of the eastern shore of Tahoe. The path significantly improves the safety of those traveling down the Highway 28 corridor, while creating an exceptional recreational amenity with added environmental benefits. With a 10-foot wide path, it meets the American Disability Act standards to ensure it is accessible to everyone to ride a bike, walk or stroll. Dogs are allowed on leashes, but it is important to not walk your dog on the pavement when the weather is hot.
The trail has bike stations with tools, bike racks, rest rooms and highlights over 25 interpretive panels covering history, flora and fauna, and geology of Lake Tahoe.
The new path begins at the intersection of Lakeshore Drive and Highway 28, expanding the current Lakeshore bike path for three more miles down to the Sand Harbor State Park. Along the way it provides access to Hidden Beach, Memorial Point and various other scenic vistas. It is a major component of the Tahoe Trail that will one day go all the way around the Lake.
Below, download out the audio tour created for the East Shore Trail covering natural and cultural history.