Listen to our WinterWonderGrass Spotify playlist below!
Lake Tahoe will once again host the fun-filled WinterWonderGrass, the 7th annual alpine celebration of bluegrass music and springtime in the Sierra. The festival will be held from March 31 – April 2, 2023, at the Palisades Tahoe Resort in Olympic Valley, California.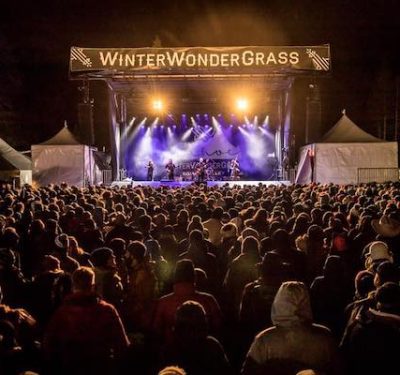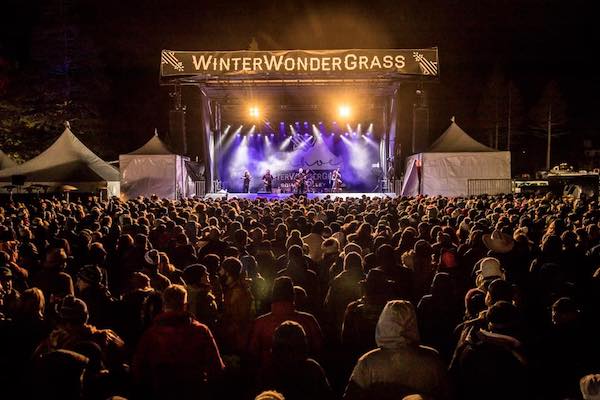 EVENT DETAILS
Bluegrass and roots music fans of all ages and from all over the world can enjoy much more than fantastic live music during the three-day celebration.  The weekend offers complimentary daily tastings of beer, whisky and spiked seltzer, amazing mountain landscapes, incredible spring skiing, and live music during the day and under the stars. With so much to do in Lake Tahoe, you'll definitely want to book your stay for a few extra days to explore all that this spectacular region has to offer before and after the event.  
The music festival will feature a wide spectrum of bluegrass and roots music that will delight concertgoers of all ages. More than two dozen bands will perform across four stages, including festival veterans Greensky Bluegrass and Trampled by Turtles, along with newcomers Marcus King, The Main Squeeze and the Lone Bellow. Other bands include Della Mae, Cris Jacobs Band, Molly Tuttle & Golden Highway, Lindsay Lou & Kyle Tuttle, Tray Wellington Band, The Brothers Comatose, Dead Winter Carpenters, Big Richard, Pickin' on the Dead and more. 
General admission and VIP festival passes are the best deal, as they include entry to each day of the festival, complimentary beverage tastings, a commemorative mug and more. Late night events require separate tickets and are not included with festival admission. For more information on tickets, visit the WinterWonderGrass ticket page. 
PRE-EVENTS
There will be several concerts leading up to the festival. Performances on The Road to WinterWonderGrass include Kitchen Dwellers with Lindsay Lou on Feb. 15 (Crystal Bay Casino), as well as free shows featuring Caltucky on March 4 (Alibi Incline Public House in Incline Village, Nevada) and Broken Compass Band on March 18 (Alibi). 
Make plans to be at the kickoff show on Thursday, March 30, for a free concert featuring the acoustic string band, The Sweet Lillies, to be held in The Village Plaza at the base of the resort. 
STAY FOR THE SHOW, ENJOY SOME SNOW
Festivalgoers will have the time of their lives seeing and hearing all the bands scheduled throughout the three-day event. During downtime, however, there are plenty of activities, sights and events that will create memories for years to come. 
Palisades Tahoe, the largest ski resort in the Lake Tahoe region, recently opened a base-to-base gondola with access to all 6,000 acres of terrain at both Alpine Meadows and Olympic Valley. The 2.4-mile ride offers breathtaking views of Lake Tahoe and the Sierra Nevada. 
From skiing, snowshoeing, or sledding with serene blue skies and picturesque mountains as your backdrop, there are activities for all ages and skill levels.  If you or someone in your crew is new to skiing, don't worry – North Lake Tahoe is the perfect place to learn.  
During your spare time, tackle some of the 6,400 skiable acres at Palisades Tahoe, with special pricing available on three-day ski/ride passes during the festival. For even more unique experiences, snowtube at the resort's SnoVentures Activity Zone, challenge yourself on the exciting ropes course at Tahoe Treetop Adventure Park behind the Granlibakken Tahoe Resort in Tahoe City. 
Many of the area's 11 downhill resorts are offering private and group skiing lessons, backcountry adventures and dedicated trails. Granlibakken Resort features cross-country skiing, snowboarding and a sledding and snow play area, perfect for families. Diamond Peak Ski Resort in Incline Village is known for its uncrowded ski runs, winter sport schools for older skiers/riders and breathtaking views of Lake Tahoe. More information on all of the North Lake Tahoe resorts is available.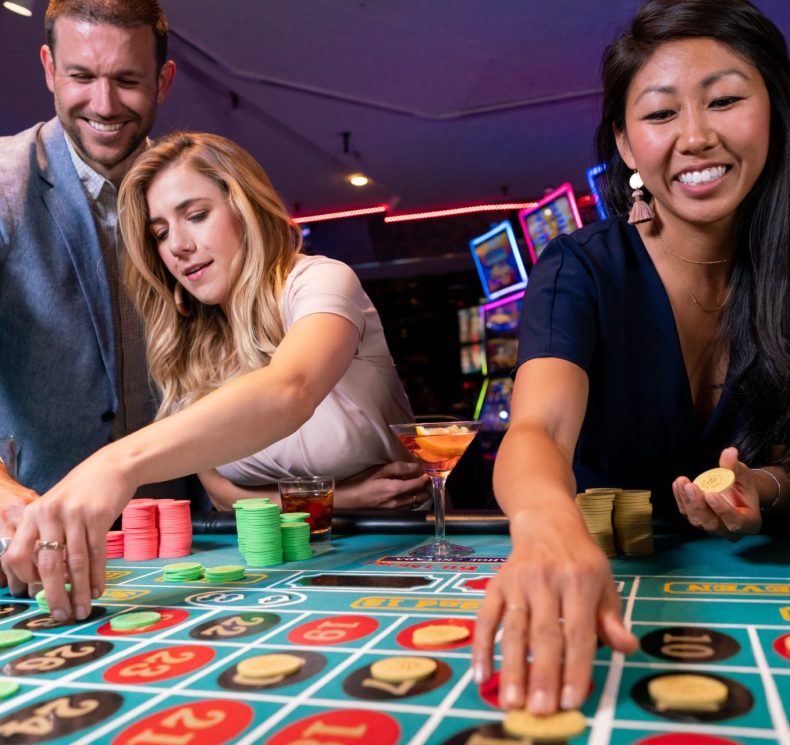 EXPLORE MORE AFTER THE EVENT
You'll find a variety of fishing spots, on the lake or along the shore, where you can cast a line, pop a top, sit back and relax until you get a bite. After your fishing adventure, just make sure to dispose of any trash.  
Speaking of food, don't forget to stop by one of North Lake Tahoe's numerous restaurants for some fantastic takeout or outdoor and indoor dining. 
Going for a hike or a bike ride is the perfect activity to reflect, admire or just be. There are hundreds of bike and hike trails, from easy, casual strolls to steep switchbacks for the truly adventurous. Local shops, like Vista Trail Bikes in Incline Village and Olympic Bike Shop in Tahoe City, feature a variety of electric, comfort and kids' bikes for rent. 
Get lucky while in North Lake Tahoe when you try your hand at slots, cards and craps in one (or more) of the region's casinos. Take your group to the Crystal Bay Club & Casino for a little gaming, some entertainment and fine dining along the north shore of Lake Tahoe. Or swing by the Hyatt Regency Lake Tahoe Resort, Spa and Casino in Incline Village and try your luck at the popular Grand Lodge Casino. 
Visitors curious about the natural wonder of the Lake Tahoe area should drop by the University of California Davis Tahoe Environmental Research Center in Incline Village. New video exhibits and more provide a close-up look at the largest alpine lake in the U.S. and its surrounding habitats. Or try a visit to the Gatekeeper's Museum in Tahoe City, a museum dedicated to the house and person that manned the Tahoe Dam back in the early 1900s, is showcasing several new exhibits. 
STAY & PLAY 
To get the most out of your WinterWonderGrass getaway, book your stay at one of North Lake Tahoe's various resorts, cabins and lodges for the ultimate alpine experience. Make sure to check out our frequently updated lodging deals, some of which feature mid-week specials, when you book your stay.