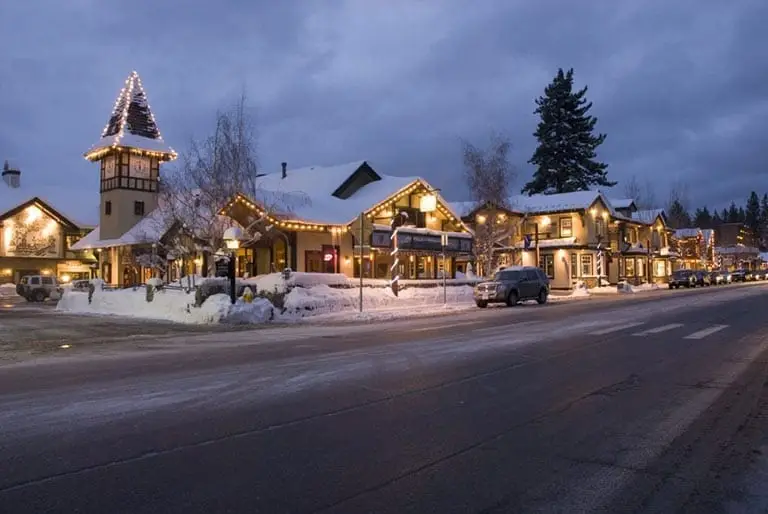 By Chaco Mohler, WhereTraveler
One-of-a-kind stores and galleries in North Lake Tahoe make for great shopping fun—ideal spots to find last minute gifts and stocking stuffers.
Take a stroll through Cobblestone Center in Tahoe City for boutiques, shops, jewelry and more. Inexpensive gifts ranging from bed and bath to bangles can be found at Pineapple, or in the Trunk Store's selection of distinctive prints, hats, T-shirts, cups and mugs.
Lather and Fizz makes it's own custom soaps—a scent to please anyone—plus candles, cards and Bedhead pajamas. Pablo's Gallery and Frame Shop boosts a selection of custom frames, original art, cards, books and prints.
Tipsy Gypsy is a youthful and affordable woman's boutique featuring sweaters, blouses, hats, jeans, scarfs and lingerie. For the even more youthful, Ruffles + Ruffnecks has children's clothing, pajamas, hats, princess dresses, snowshoes, books and games.
Don't forget your furry family member! Scraps is a dog-heaven of treats, toys and more.
Check out soft and colorful rugs from around the world at Tahoe Rug Studio. Or ogle the sparkling diamonds, rings and earrings at Blue Stone Jewelry and Wine. With locations in Cobblestone Center and Downtown Truckee, Blue Stone's selection includes Tahoe-themed jewelry, locally mined gold quartz, and Pandora bracelets.
Next stop on your shopping adventure is down the street in the enclosed comfort of Boatworks Mall. Into fine jewelry? Don't miss master craftsmanship on display at Steve Schmier Jewelry, including opal and silver Tahoe pendants.
Just across the open atrium is James Harold Galleries, featuring affordable fine art, vintage Tahoe photography, book, giclee prints and gorgeous turned-wood pieces. Also in Boatworks Mall, Camilia's of Tahoe is a boutique featuring shoes and accessories, and Geared for Games sells fun for all ages.
When your shopping energy lags, sample the handmade sweets at Tahoe City Chocolates. Yum!
Great shopping finds are spread throughout North Tahoe and nearby communities. To get outfitted for the slopes, head to Village Ski Loft in Incline Village or one of Tahoe Dave's four locations. Kings Beach offers a wealth of artsy stories perfect for finding a Tahoe piece of art or gem.
Skiing for the day? Stroll The Village at Northstar and it's wide variety of stores to stock up your favorite skier and rider with gear from Burton, Butterbox, The North Face and more. Or head to the Village at Squaw Valley for shopping in the newly opened Patagonia store, or at the Oakley store, or Gallery Keoki, the local photographer's studio is filled with award fine art in a monumental scale.
In Truckee, score affordable and tasty gifts at Tahoe Oil & Spice, with over 60 varieties of olive oil and balsamic vinegar, Truckee Tea and Tahoe Gourmet Foods. If you're stumped on a gift for the outdoor man or woman, Mountain Hardware and Sports has a wealth of clothing and accessories for all seasons.
Or maybe you're just looking for a great martini? Tahoe Blue Vodka is available at shops throughout the region, voted the #1 Unflavored Vodka in the World by the Ultimate Spirits Challenge.
Cheers to completing your holiday shopping list with unique finds from North Tahoe's shops and galleries!