North Lake Tahoe's panoramic view of the Sierra, eclectic local community and stunning blue waterscape have captivated hearts for generations. Whether its beloved family homes, happy memories spent adventuring along Tahoe's shores, or simply the sight of freshly falling powder, we all have something for which we can be thankful at North Lake Tahoe.
In the grateful spirit of the season, we've gathered some of our favorite reflections on what North Lake Tahoe visitors and locals alike love most about our favorite place.
North Lake Tahoe is a Place to Fall In Love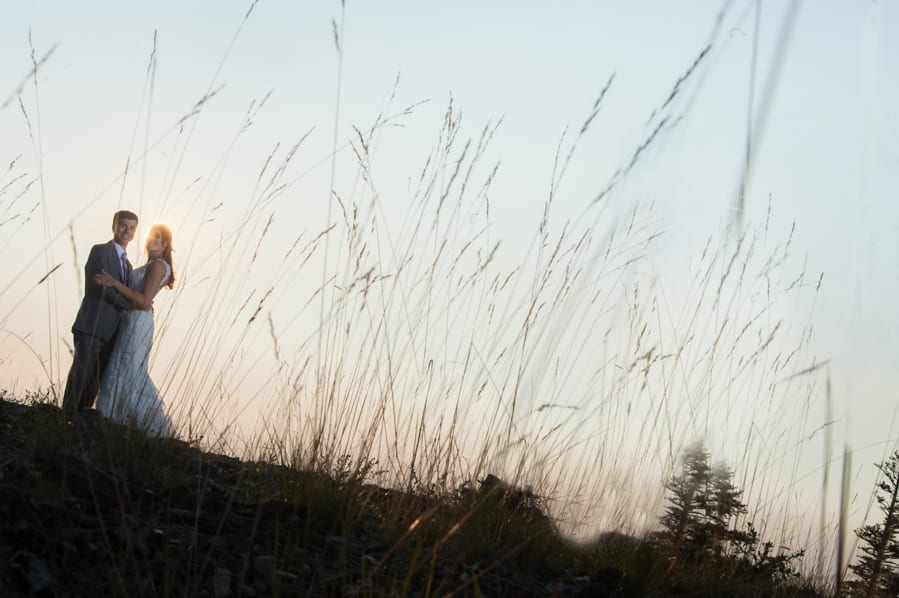 Shelley Boone
"I lived in North Lake Tahoe for 23 years, married my teen sweetheart and had 2 children. I love the mountains, hiking, biking, and clean air. Love the lake the most."
Dianne Weiland Cladis
"My husband and I eloped in North Lake Tahoe 33 yrs. Ago!"
"I'm thankful to Tahoe for all the day dates I spent there starting 19 years ago, whether it was lunch or playing 21! We even honeymooned there, as my husband only had 2 days off from work. Plenty of cabin trips, hikes and bike rides with my kids now. ? Tahoe."
North Lake Tahoe is a Place for Family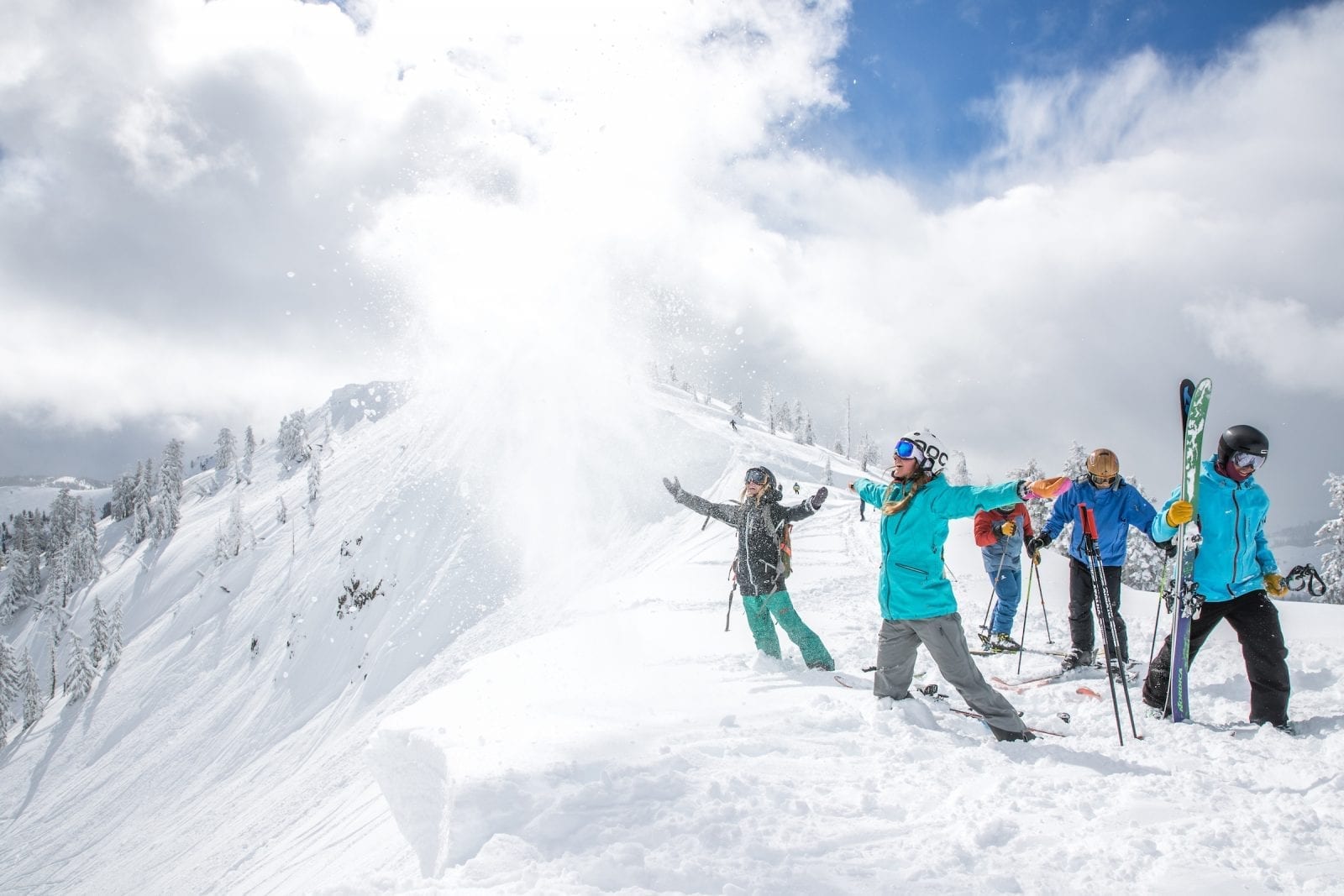 "Tahoe is my happy place. My home away from home. My most favorite memories from my childhood. My most special moments shared with family and friends. Where the love of my life proposed to me. And where I'm beyond excited to bring my 2 precious girls and share the same amazing memories. I cannot wait to watch their faces light up every time we visit just as mine did (and still does). Tahoe is magical in every way. From the bright, white winter snow to the sparkling, crystal blue lake… there are endless possibilities of adventures and memories Tahoe has to offer. #ThankfulForTahoe"
Ellen Randolph
"When I was young, we used to camp there and boat there a lot. I loved it. My dad took us, and it was always a good time."
There's Adventure Around Every Corner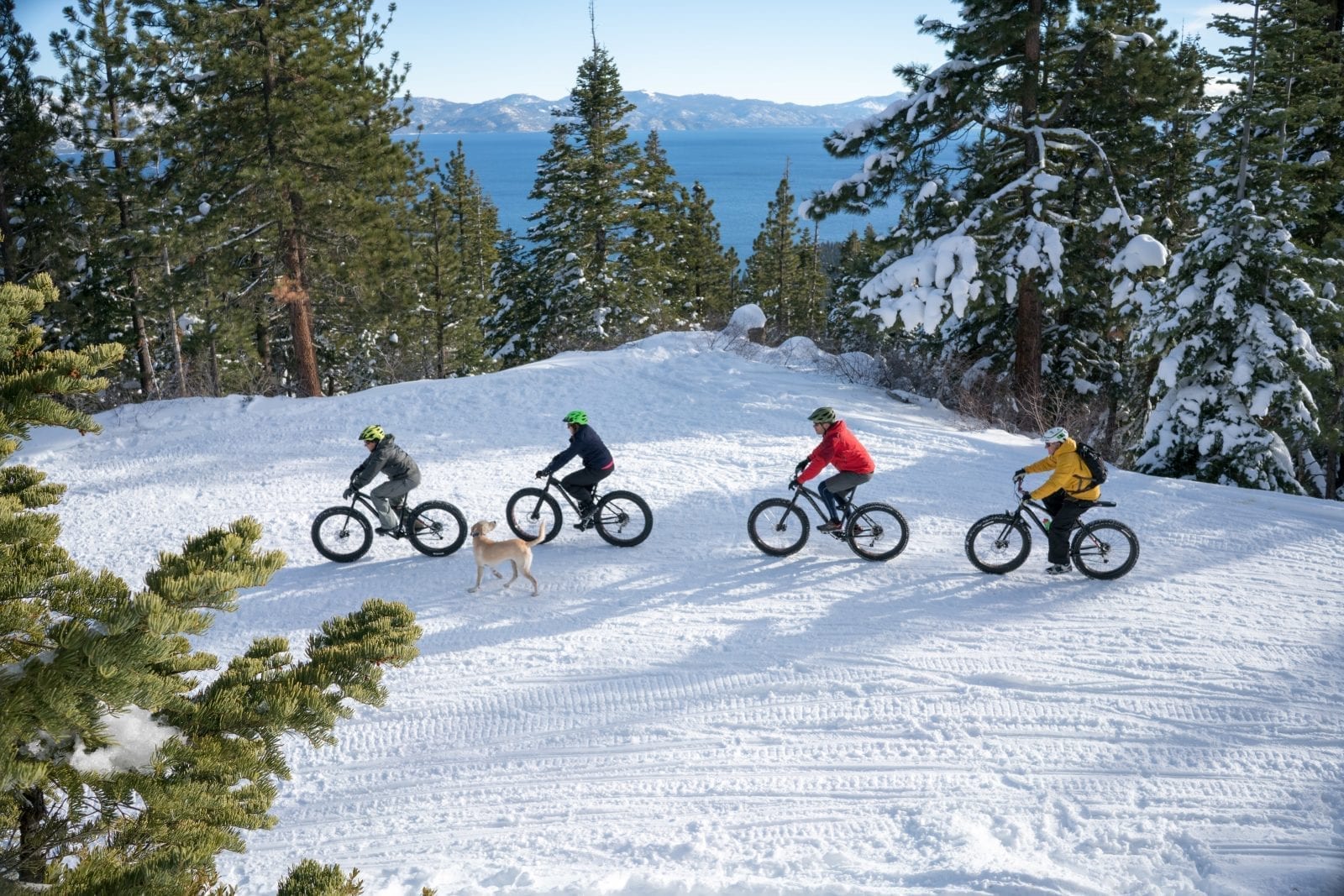 Tamsin Davis
"Skiing! We were introduced to Tahoe by close family friends and flew over from Australia to visit, 5 years in a row! My parents have even become very close friends with the couple who's cabin we hire. Can't wait to bring my kids there as show them this special place (and do some of the best SKIING of my life again)!"
North Lake Tahoe Is Breathtaking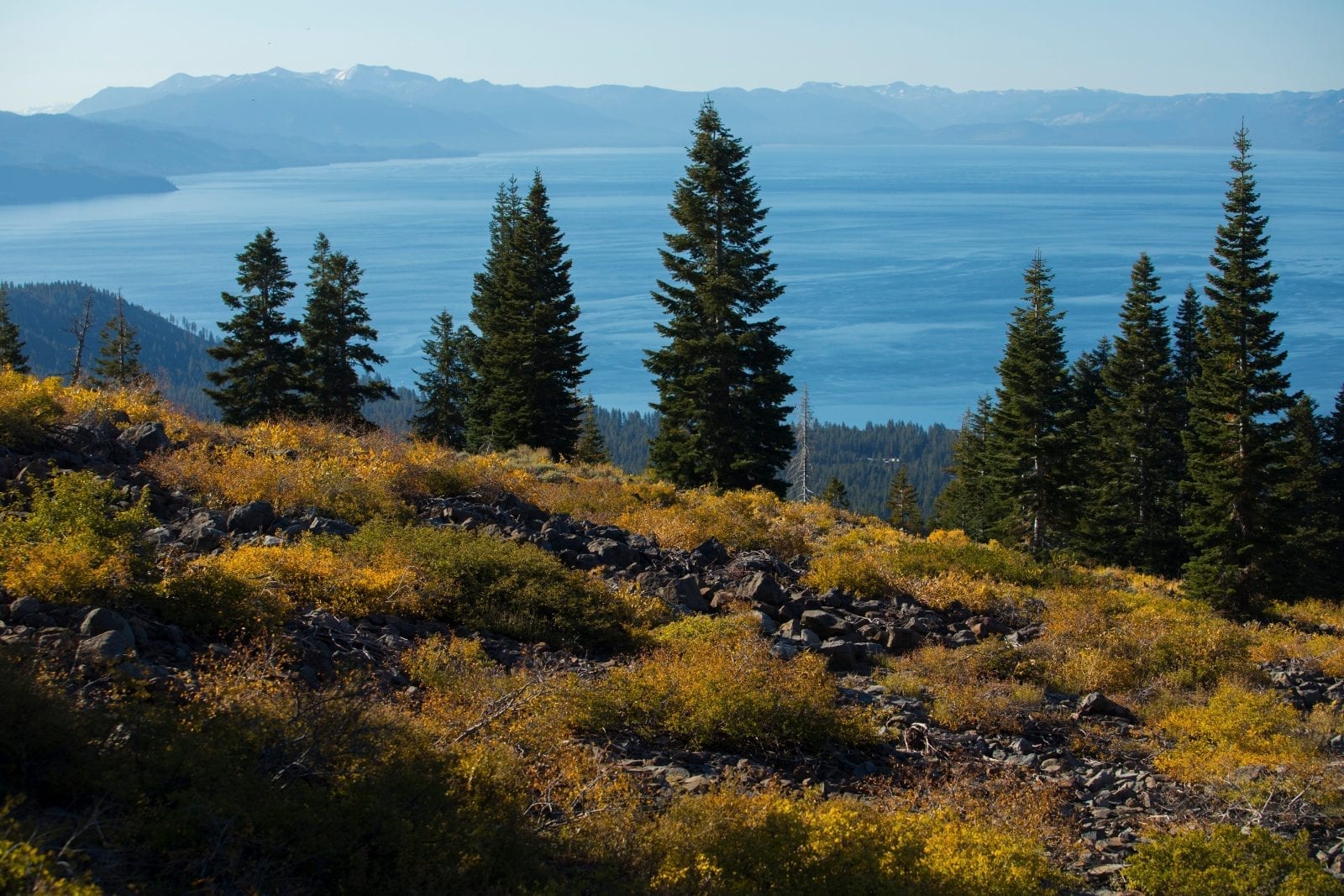 Dee Logan
"I have fond memories skiing at Squaw Valley, with Thanksgiving dinners spent at the River Ranch. The view of 'Big Blue' from skis on top of the mountain or paddling from my kayak still takes my breath away."
Michelle Hoang
"I'm thankful for all the breathtaking hiking adventures wearing my hiking dress."
North Lake Tahoe is Home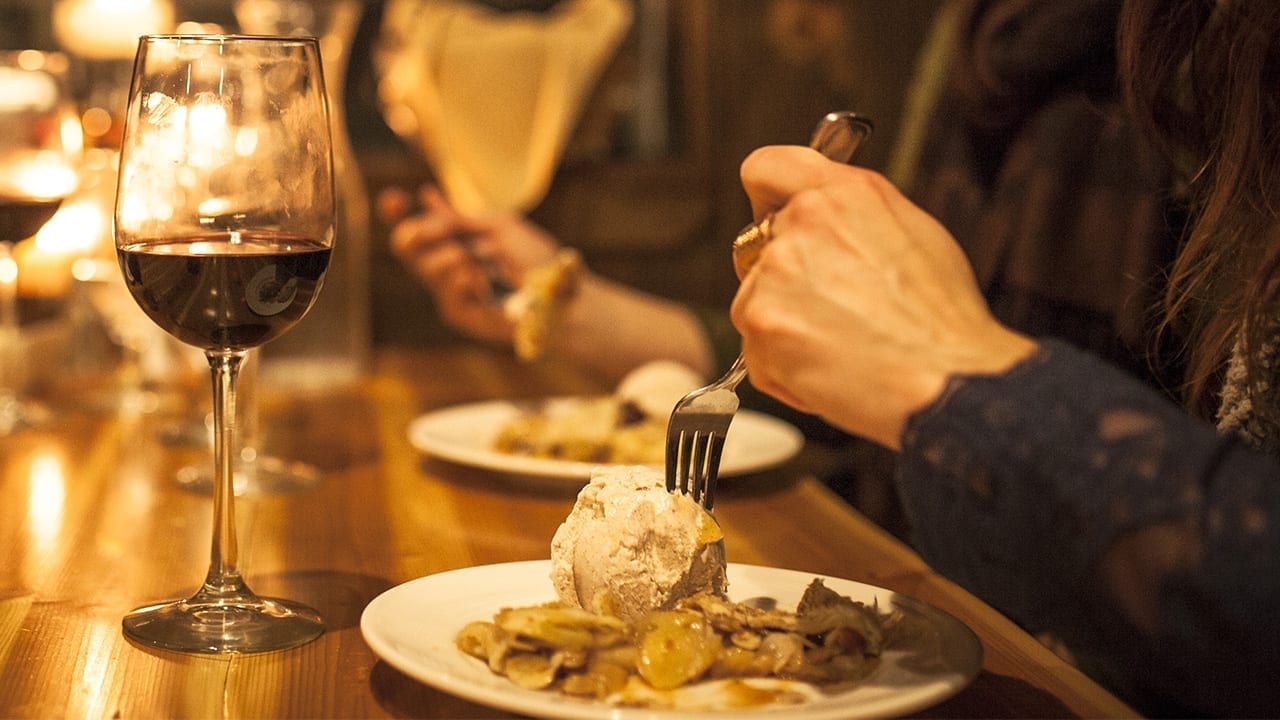 John Smith
"My parents bought a rock cabin Carnelian Bay in the 50's right on the water. We also had a '56 Century Resorter 18 footer named 'HOBANY'. It has since been sold, but still think about it all the time. Lots of great memories… We were so lucky to spend our summers up there growing up."
Bonnie Haken Neary
"I've been coming since the 50's. Lucky to have bought a second home here 18 years ago. We now have the 4th generation as Tahoe true. No place like Tahoe!"
"Because it's home. It's where I grew up. It's a part of me #ThankfulforTahoe"
Wherever You Go, You'll Want to Come Back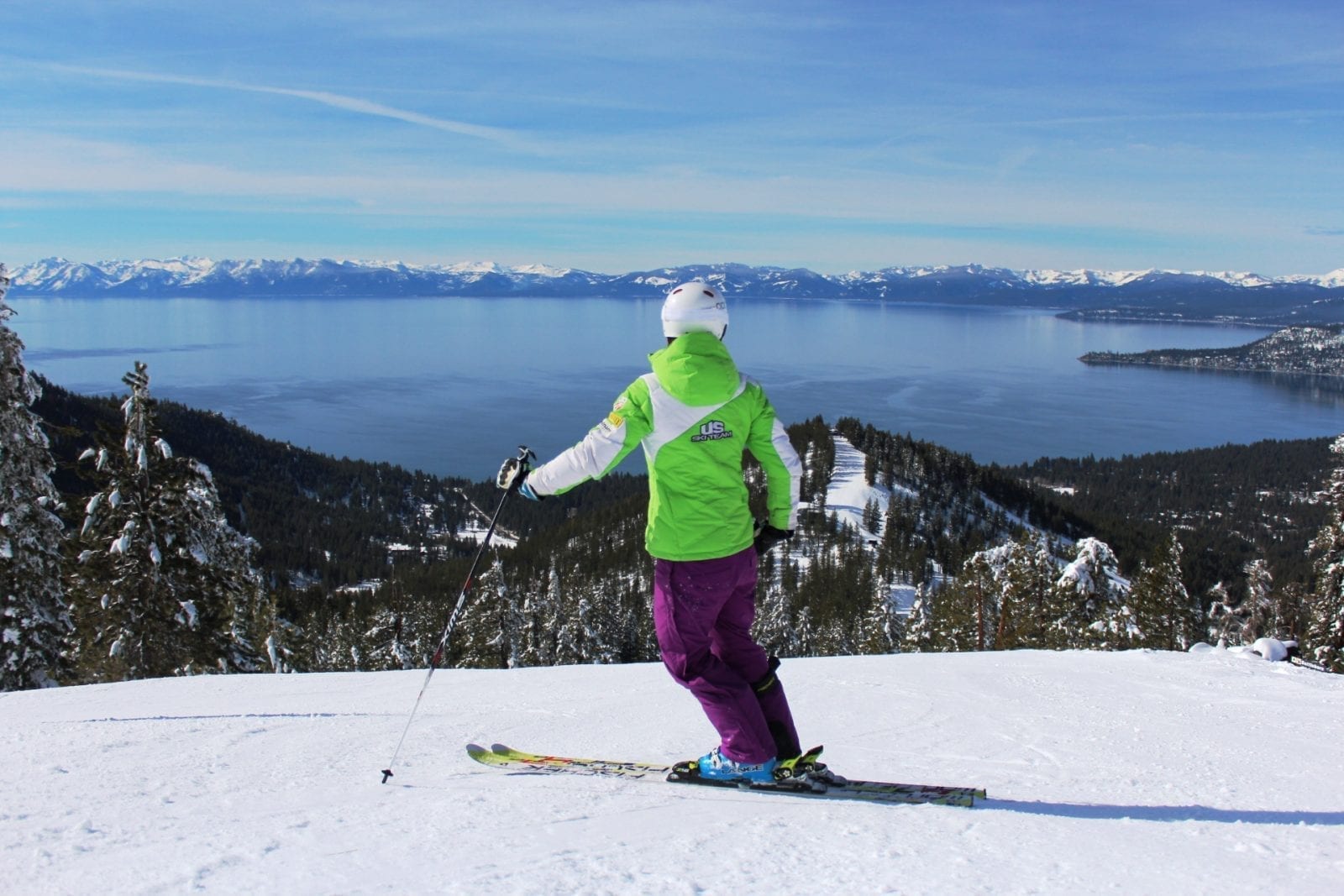 "We visited Lake Tahoe two years ago, all the way from Australia! It was so beautiful. The snow, the mountains, the crystal clear lake all were stunning—We couldn't believe it! It's like nothing we have here, and it will always be a special place that I can't wait to get back to again one day!"
"Tahoe makes my heart happy and my soul at peace. It's simply magical! My first visit was January 2017 and I've been back three more times this year (so far)!"
Jason Alaounis
"I was born in Carson City and, no matter where I am in the world, Lake Tahoe is always on my mind."
It's for these reasons—the adventures we have, the connections we build and the memories we create—in one of the most beautiful places in the world that we are so thankful to North Lake Tahoe. Are you feeling inspired? Tell us why you're thankful for North Lake Tahoe on Instagram or Twitter.
Please note: entries were modestly edited for clarity.