Meet Tim Reeve, ski instructor at Squaw Valley for the past 35 years. To celebrate Learn to Ski and Ride month, we sat down with Mr. Reeve's and chatted about his favorite North Tahoe experiences and his love of skiing.
Favorite age group to teach: I really enjoy teaching all levels and age groups, but if I had to choose, my favorite age group to teach would be adults. I love learning about them, and their life experiences can often be used as a tool to help them improve their skiing.
Best conditioning technique: The best off-season conditioning technique would have to be mountain biking. Once winter hits, non-stop laps are the best way to stay in shape and improve skill!
Favorite Student-Teacher story: Wow – I have so many fantastic student-teacher stories, but I will always remember skiing with Roger Moore from the James Bond films. He would even recite some of the famous lines for me!  He also told me that in the films he was not allowed to ski. When I asked if he had a double, he said one time they had him strapped to a sled on skis, and a patrol member towed him along as they filmed him from the waist up! He said it was more frightening than just skiing!!
How Many Years In Tahoe: I've been in Tahoe for 35 years
Best word to describe North Lake Tahoe: Majestic!
Favorite place to spend a Saturday: Squaw Valley!
Describe what inspired you to move to the North Shore: The skiing and beautiful Lake Tahoe
Favorite month in North Lake Tahoe: March. March almost always has the most snow and the nicest weather.
Favorite trail: It depends on the time of year. In the winter, my favorite trail is Chute 75 at Squaw Valley. In the summer, I enjoy mountain biking on the Flume Trail.
Favorite locally made product: The soup at Soupa, located in The Village at Squaw Valley, is my absolute favorite.
Dish & Drink of the Month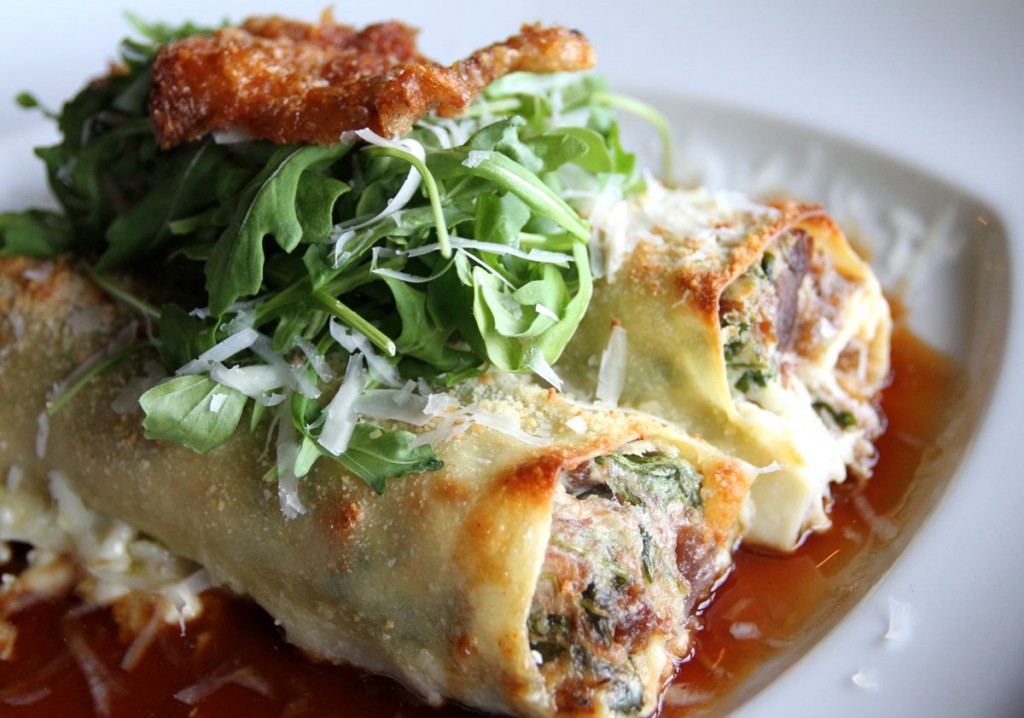 There's a new Executive Chef at West Shore Café! Kristi Ritchey arrived in North Lake Tahoe last month and has brought with her a passion for living and eating healthy. A former Los Angeles "Top Chef," Chef Ritchey is updating the winter menu with a creative fusion of Italian and French dishes.
While you're there, be sure to try a new local favorite – the Duck Confit Cannelloni. Served with roasted onion jus, shaved pecorino and duck cracklings, the dish has a crispy texture and the sauce compliments it well with a sweet, fresh taste that keeps the dish savory, yet light.
Visit Monday nights from 5 p.m. to 9 p.m. for half price dinner entrees.
To drink? Cozy up with one of four hot cocktails on the winter drink menu – with options like the Hops & Rye (templeton rye / aperol / fresh lemon / honey syrup / lagunitas IPA float) to the Hot Toddy (with house made yoddy syrup) and Mexican Hot Chocolate. Our favorite is the Salted Carmel Apple Cider. Yum!