Crystal blue waters, bluebird skies and summer conditions beckon many to the pristine shores of North Lake Tahoe. With its many ramps, buoys, private lakes and other boat-friendly amenities, it's easy to see why Tahoe is a prime playground for boaters. 
 While play is definitely the order of the day, boating is a serious undertaking. Courtesy and safety are essential but, it's also important to be aware of best practices when it comes to safety so you're free to enjoy the day. 
 Here's a quick guide to help keep you safe, happy and ready to take advantage of special experiences like the Lake Tahoe Water Trail. Read on for insider tips for boats, jet-skis, paddleboards and canoes alike.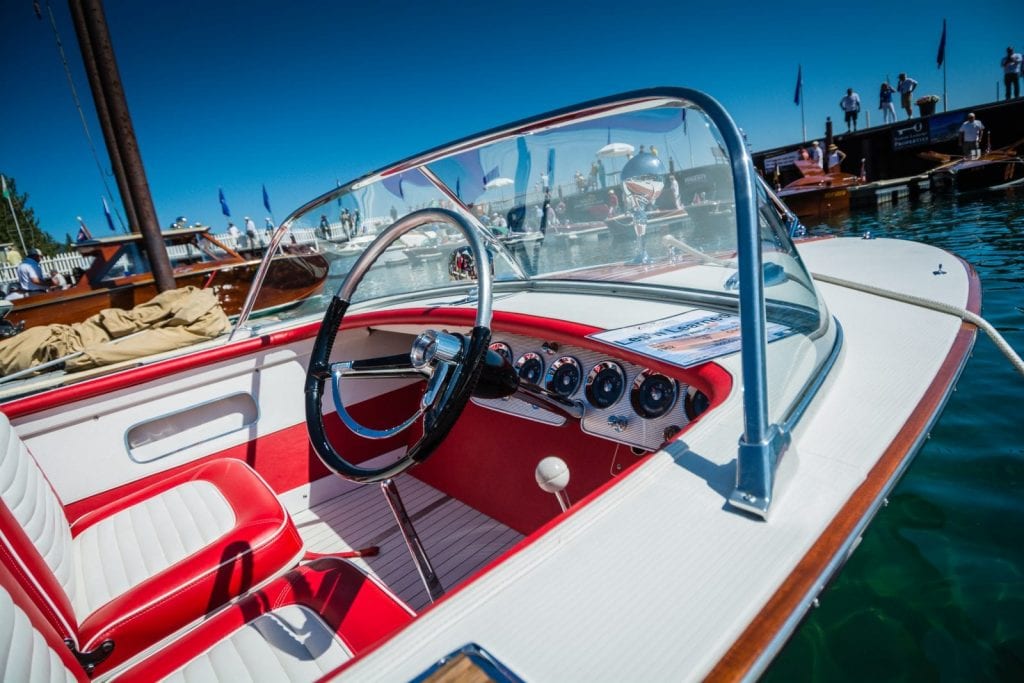 A day on the lake can be fun, if you know how to be safe. Photo credit: North Lake Tahoe
STRAP IN BEFORE YOU SHIP OUT

 
Before you board your boat or watercraft to set sail on Tahoe's pristine waters, it's important to make sure that you have all of the necessary safety gear. Keep a checklist of essential items to bring with you on your boat or watercraft, including: 
Life Jackets:

 These are required gear for even the most seasoned swimmers. Make sure you have a

U.S. Coast Guard-approved life jacket

for every person on your watercraft.

 

Life jackets are extremely important, especially with cold water conditions. Even in late summer and close to shore, the water in Lake Tahoe is cold and may result in

Cold Shock Response

, which can immediately incapacitate even the strongest and most experienced swimmers.

 
Duct Tape:

 The best time to be prepared for a leak on your boat is before it happens. Having an ample supply of durable duct tape can minimize the inconvenience of a leak on board, and while you don't want to rely on this to keep your ship afloat, it can serve as the perfect stop-gap measure as you make your way back to land should something happen.

 

First-Aid Kit:

 Accidents are never planned for. It's best to be prepared with a first-aid kit, including waterproof bandages, antiseptic solution, medical tape and antibiotic ointment.

 

Bucket:

 There are lots of situations in which your boat or watercraft might take on some water. It's best to bail it out and buckets do that best.

 

Flashlight and Batteries:

 While we typically encourage people to do most of their boating by day, some Tahoe adventurers prefer to stay on the water later in the evening than others. In this case, it's always a good idea to have a flashlight and plenty of batteries on hand, so you can safely navigate your boat in darker conditions.

 

Whistle:

 A howling whistle is recognized as a universal "help me" signal and can usually be heard over roaring winds or lapping tides. It's critical to have one of these, as you never know when you'll need it.

 

Ropes:

 Perfect for tying your craft to the dock or pulling in people and objects that may have been thrown from the boat, ropes are a general safety must-have.

 

Garbage Bags:

 Protect your sandwiches, keep other important items dry, and help keep Tahoe clean by having garbage bags on hand to prevent any littering.

 

Fire Extinguisher:

 Fires have broken out on boats in the past and, contrary to what we might assume, the preponderance of water surrounding your watercraft isn't exactly helpful in these cases. A fire extinguisher, on the other hand, is very helpful. It's a good idea to have one.

 

Plenty of (Drinking) Water, Snacks and Sunscreen:

 Boating can be hard when you're tired or dehydrated and having food and water on board can help prevent fatigue from making you feel too unwell to boat safely. Especially under the hot summer sun, it's important to keep your body fueled, hydrated and cool so you can keep the good times going on Tahoe's gentle waves. Additionally, keep your skin safe with ample amounts of sunscreen.

 

Skier Down Flag:

 

California and Nevada

 law requires the use of a skier down flag if you're going to have water skiers, wake boarders or anyone behind the boat.

 
Keeping all this gear on hand will help you to maintain a safe environment on your watercraft, and more safety means more potential for fun without incident. That's a perfect equation for an ideal day on the lake. 
NORTH LAKE TAHOE MARINAS AND BOAT LAUNCH SITES UPDATES 2022
For the 2022 summer season, many marinas and boat launch sites are open and ready to welcome you, including the list below. Just please make sure to call ahead of arrival, as conditions and operating times may change: 
 Unfortunately, some boat launches are closed for the 2022 boating season due to low water levels including: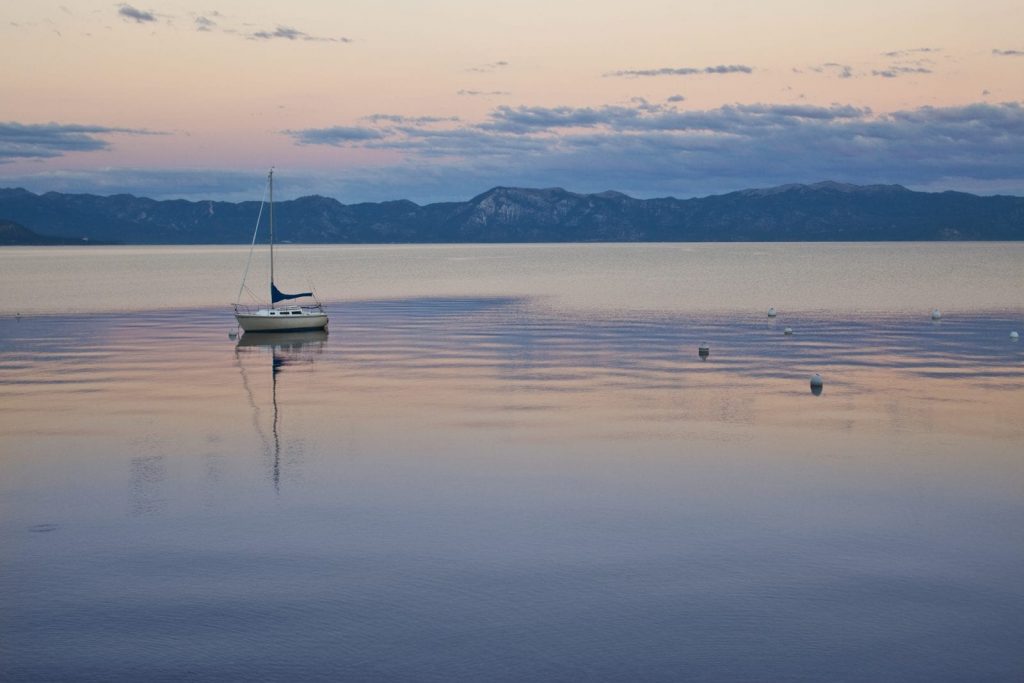 Before you set sail, check your boat or watercraft that you've got all the essential items you'll need for a day on the lake. Photo credit: North Lake Tahoe
KEEP TAHOE SAFE, TOO
As you spend time on Tahoe's gorgeous waters, your safety and that of any passengers you might bring along is of chief importance, but it's not the only factor you should keep in mind. There's also the environment to think about. 
As you may know, North Lake Tahoe's beauty is in part the result of a delicate, complex ecosystem that sees all of nature coming together to make our mountain paradise so beautiful, clean and serene. 
Be a responsible Tahoe visitor and do your part to help preserve the ecosystem. When it comes to hitting the lake on a watercraft – whether it be motorized or non-motorized (i.e. kayaks, paddleboards, canoes, etc.), that means complying with local regulations about aquatic invasive species (AIS) inspections. 
If you're bringing your own boat to Tahoe, make sure that your boats are clean, appropriately drained of any non-Tahoe water, dry and ready to hit the Lake's sapphire blue waters free of any carry-on critters from other lakes that might threaten the region's aquatic ecosystem. This also goes for non-motorized boats like paddleboards, canoes and kayaks).
You can do this by visiting any of the following inspection stations between the hours of 8:30 am and 5:30 pm: 
Alpine Meadows Inspection Station, CA – 255 Alpine Meadows Rd, Alpine Meadows, CA 96146

 

Lake Forest Launch Ramp and Inspection Station, NV – 2500 Lake Forest Road, Tahoe City, CA, 96145

 
Once you've undergone inspection and been approved, you'll receive the Tahoe Wire Inspection Seal, which is required for launch. This will allow you to boat or operate your watercraft freely in any watercraft-friendly area. You can learn more about this process at the Tahoe Boat Inspections homepage.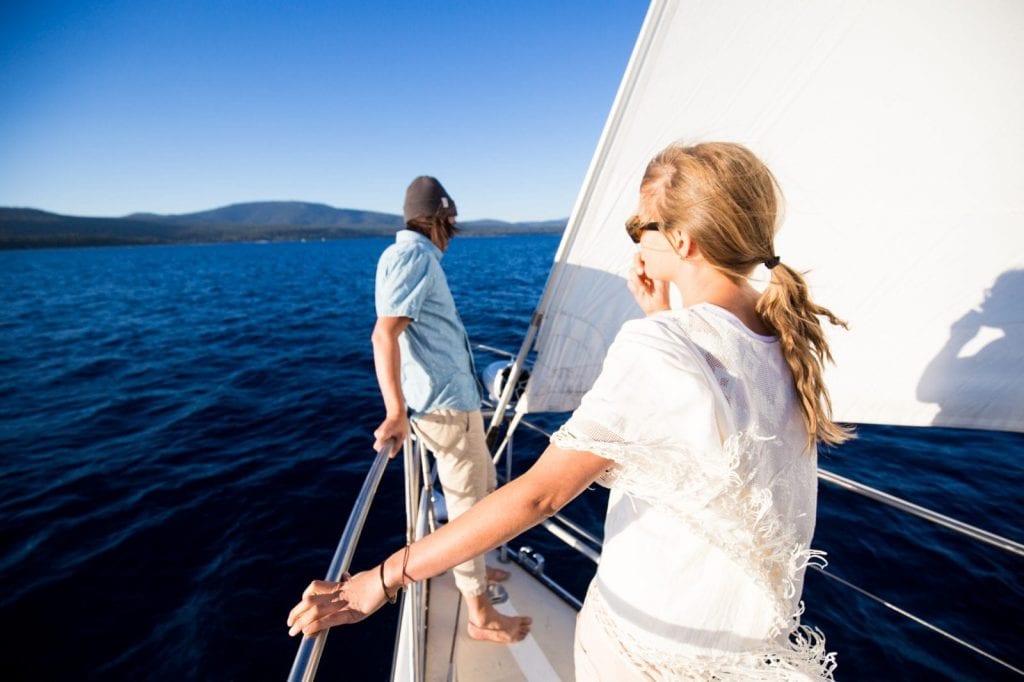 Once you pass inspection, making sure your watercraft will help preserve Lake Tahoe's natural beauty, you're ready to head out! Photo Credit: North Lake Tahoe
PRACTICE SMART SAFETY SENSE
You've got your gear. You've passed your inspection and secured your safety seal. You're good to go, right? Hold up! 
While you may have mastered the preliminary parts of boating safety, you'll still need to be vigilant about keeping things on the up-and-up as you leave the shore to explore the lake's vast, blue expanse. 
Check out this safety video from Keep Tahoe Blue for more safety tips.
Here are some things to keep in mind: 
DON'T OVERLOAD YOUR WATERCRAFT
Boating or operating watercraft with friends can definitely up the fun-factor of a day on the water, but it's important to make sure that you recognize the difference between a company and a crowd. Make sure to stay well-within the passenger limit of whatever kind of boating vehicle you're operating, so as to prevent weight imbalances, crowding or other potential perils of having too many people in one spot. 
CHECK THE WEATHER
Tahoe is home to ideal weather most of the year, and this is especially true during the summer. That said, rain, thunder, lightning and high winds happen. In these cases, it's usually best to save your lake-faring adventures for another day and consider enjoying one of Tahoe's other exciting activities.
Never assume that because you woke up to a sunny morning the weather will remain that way all day. Instead, consult with a National Weather Service approved outlet to understand the forecast before you make a break for Tahoe's gorgeous blue. 
AVOID IMPAIRMENT OF ANY KIND—AND KEEP THE GLASS AT HOME
Lots of people like to enjoy alcoholic beverages when they're on the water. That said, driving under the influence is a bad idea on shore and on the water. Watercraft and boat operators should refrain from indulging before and during their time at the helm of the boat so as to avoid operating vehicles under the influence. 
As for passengers? It's probably a good idea for them to moderate their drinking carefully. Water is not solid, boats and other watercraft are prone to slight instability, and this, paired with impairment, can lead to possible spills, falls or other problems. 
On that note, we wanted to advise you that it's probably best to refrain from bringing glass bottles onto your boats. While we trust you to carry your goods safely, drops and spills happen and the enclosed spaces of watercraft mixed with shattered glass can be a problematic mix. Stick to plastic and cans. 
OTHER SAFETY TIPS
Some other quick safety tips: 
Join an on-water safety course to gain experience:

There are many options for novice to experienced boaters. 

 

Check equipment:

Schedule a free vessel safety check with local U.S. Coast Guard Auxiliary or U.S. Power Squadrons to make sure all essential equipment is present, working and in good condition. 

 

Make a float plan:

Always let someone on shore know the trip itinerary, including operator and passenger information, boat type and registration, and communication equipment on board. 

 

Use an engine cut-off device:

An engine cut-off device, or engine cut-off switch, is a proven safety device to stop the boat's engine should the operator unexpectedly fall overboard. 

 

Travel at safe speeds:

Be familiar with the area, local boating speed zones and always travel at a safe speed. 

 
Are you ready to begin your Tahoe boating adventure? If so, why not book your stay today, and hit the high seas (err.. the gorgeous lake) tomorrow?
Ships ahoy!