Lake Tahoe is known worldwide for its jaw-dropping landscape—from its crystal-clear waters to the towering mountains that surround it. However, keeping the largest alpine lake in the country clean, safe, and pristine for generations to come is no easy task. For decades, both visitors and locals have been dedicated to the stewardship of Tahoe, protecting it through a combination of hard work, sustainable practices, and even a little bit of fun.
"Voluntourism" has become popular with tourists who want to make an impact on the world and leave their chosen destination better than they found it. In North Lake Tahoe, there are countless activities that let you take an active role in cleaning up and protecting the natural beauty around you.
Whether you're stopping by an annual clean up day or planning your trip around a scuba diving clean up, these sustainable traveler activities are a perfect way to enjoy the North Lake Tahoe area while making it a better place for generations to come.
Put On Your STEM Cap with the Citizen Scientist App
For voluntourists who don't have a lot of time or freedom to participate in some of the area's more robust sustainability efforts, using U.C. Davis' Tahoe Citizen Scientist app is a great way to get involved in an easy, convenient way. All you have to do is download the app and take a few minutes to record your observations about various environmental concerns, from harmful algae blooms to litter on the beach. Date, time and location are all automatically recorded, and the app makes it easy to snap a photo or two and leave a comment about what you find.   
For those looking to get out on the water, scientists from UC Davis Tahoe Environmental Research Center (TERC) will be Circumnavigating Tahoe by kayak and collecting information on water quality, microplastics and more using the Citizen Science app. Everyone is welcome, and participants are responsible for bringing their own watercraft. If you left yours at home, there are always numerous opportunities to rent small watercraft like kayaks, canoes and paddle boards.
Explore the Depths of North Lake Tahoe Through a Scuba Clean-Up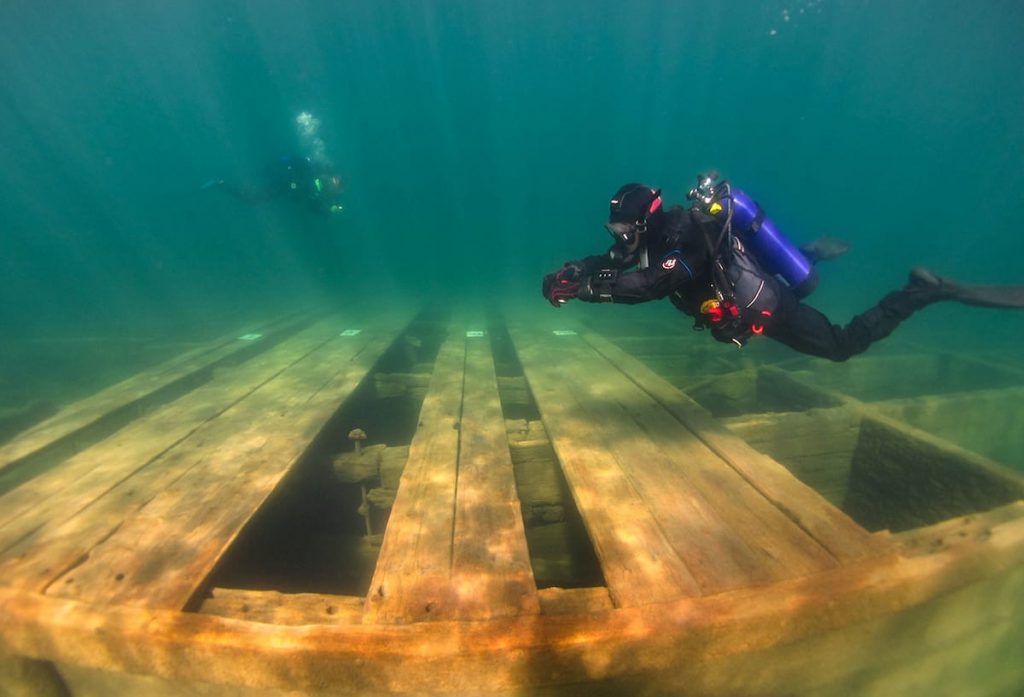 Join the largest clean-up effort in Lake Tahoe history with Clean Up the Lake, an unprecedented undertaking that seeks to clean up all 72 miles of Tahoe shoreline using SCUBA. Such a large task means that there are plenty of high-impact volunteer opportunities for voluntourists to explore, whether you're assisting as a surface-support volunteer or putting on a wetsuit and diving down yourself. The lake-wide clean up began in May, so there's still plenty of time to sign up and be part of this historic effort.
Make it a Special Occasion with Annual Clean-Up Days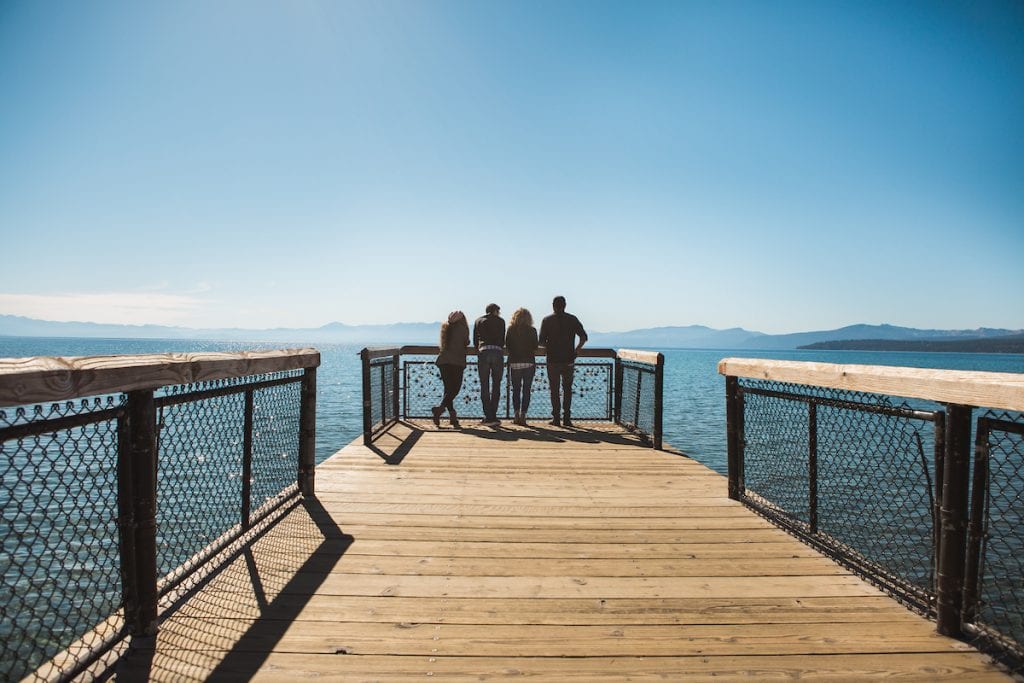 For 25 years, Tahoe locals and tourists alike have been coming together for the North Lake Tahoe Annual Clean Up Days in Kings Beach, Tahoe Vista, Carnelian Bay and Crystal Bay. This time-honored community event is invaluable in keeping the waters of Tahoe litter-free and clean for years to come, and a great way to dip your toes into the joys of "voluntourism." Last year, 4,000 lbs of trash was collected by over 100 volunteers, and efforts to keep the lake clean continue to grow each and every year.
North Lake Tahoe's 25th Annual Clean Up Days will take place from 9AM-1PM on Saturday, June 6 and Saturday, September 26.
Follow the Example of the Tahoe Blue Crew—and Have Fun!
For the Tahoe Blue Crew, "Keep Tahoe Blue" is more than a tagline— it's a way of life. Litter remains a grave threat to the Tahoe ecosystem, with thousands of pounds of trash pulled out of the water and off beaches every year. Joining a Blue Crew lets you take an active role in protecting Tahoe against the grave threat of littering and pollution.
As you plan your North Lake Tahoe adventure, we encourage you to explore all of the ways that you can contribute to our Leave No Trace ethos, and urge you to join North Lake Tahoe adventurers from around the world in taking our Traveler Responsibility Pledge.