Why is Tahoe such a great SUP venue? Lake Tahoe is world renowned for its cobalt blue waters that gives those on its surface a clear view of depths up to 75 feet. And one of the best ways to explore its deeps is human-powered via paddle.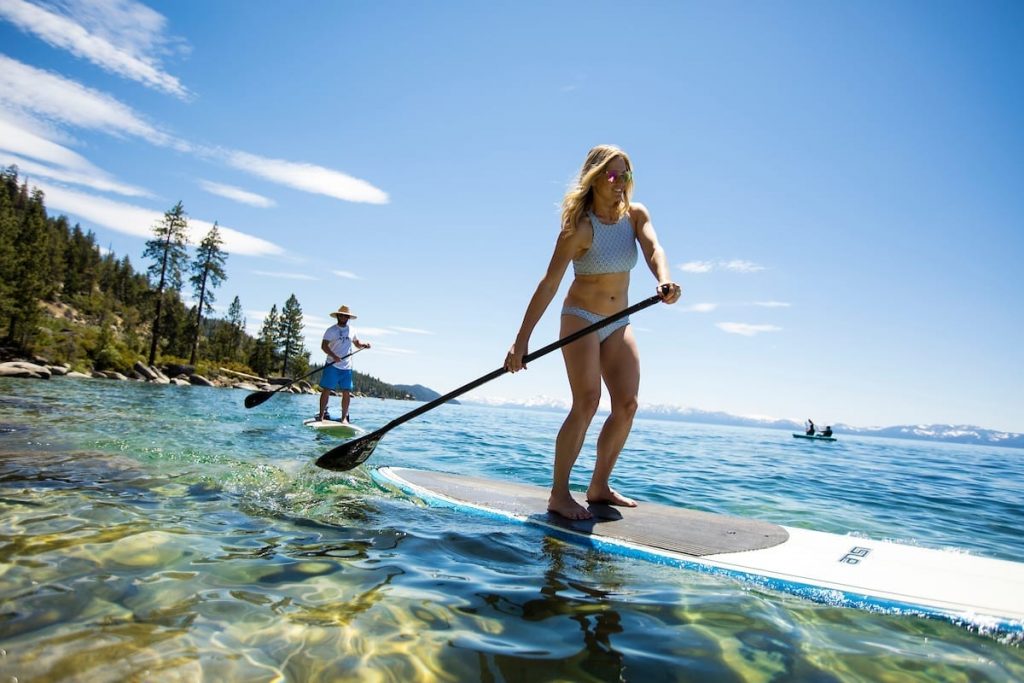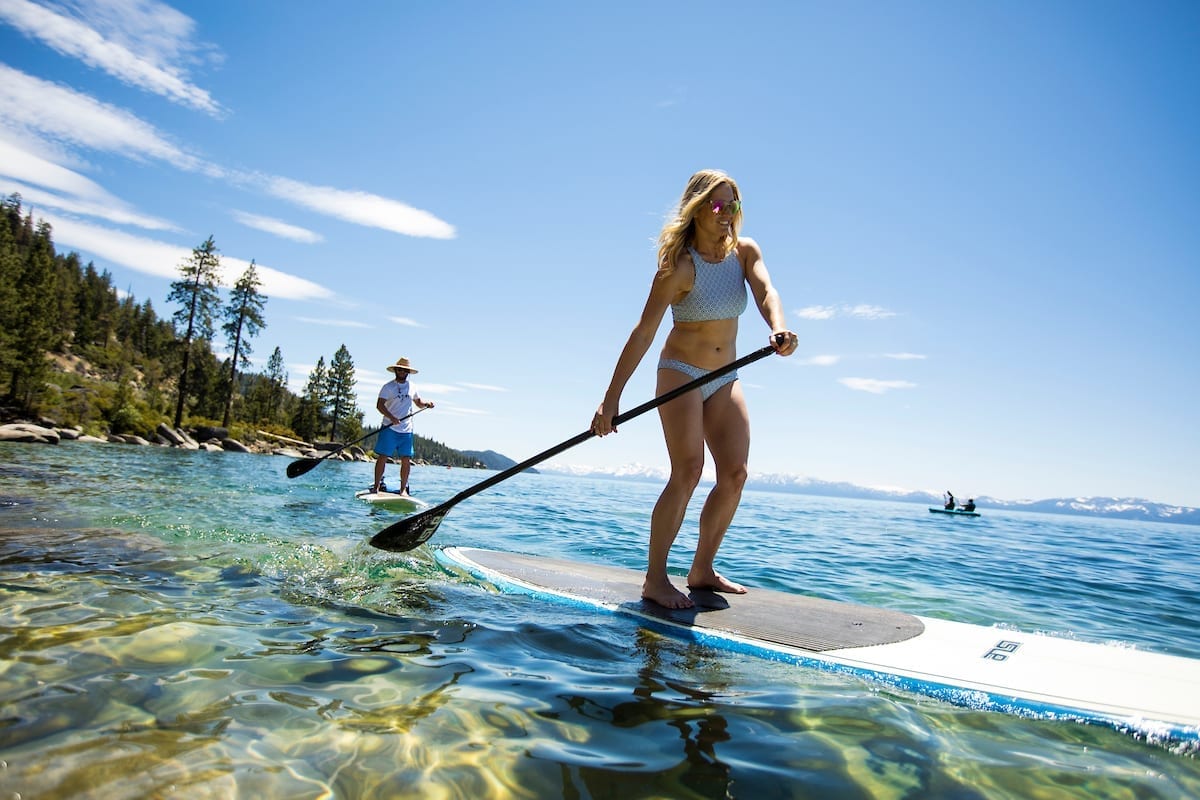 According to Ernie Brassard stand up paddle boarding is one of the most scenic and green ways to take in Lake Tahoe. You get a completely different perspective of the lake and the surrounding mountains from the water than you do from the trail. Ernie is president of the 2011 Quiksilver Ta-Hoe Nalu Stand-Up Paddle Classic, August 13-14 in Kings Beach, and a guru to many when it comes to all things boards.
Whether you're looking for a quiet and scenic paddle or a glimpse at the shore side of some of Tahoe's most spectacular estates, you can find it along Tahoe's north shore. Start from Sand Harbor State Park for large boulders, a sandy bottom, hidden coves and lively beaches for a great morning paddle. If you're taking a half-day adventure you can make it to Thunderbird Lodge for a water-side look at the historic estate, and still have time for a picnic along a hidden beach before paddling back. Paddle out from Kings Beach or Tahoe City and you'll have views of some of the area's best homes.
SUP is easy to enjoy at Tahoe for visitors thanks to a wide variety of outfitters around the North Lake Tahoe region that specialize in human-powered water sports. Here's a quick list of rental and retail shops:
Tahoe Paddle & Oar, Kings Beach
Adrift Tahoe, Kings Beach
Tahoe Adventure Company, Tahoe Vista
If you're planning to take an extended paddle at Tahoe, consider checking out the Lake Tahoe Water Trail which includes parking and lodging details, information on where you can exit the water and avoid private property and other tips for paddling safety at the lake.