It's been a challenging year. None of us could have predicted the impact of the COVID-19 pandemic, or the ways that it would change all of our plans for 2020. But while those challenges have characterized much of the year, we remain hopeful for a happier future—and believe that a big part of making that possible exists in making choices that enhance our sense of wellness, serenity and joy.
We've been thinking about what it means to truly spark joy. Sometimes that means chasing excitement, as many Tahoe adventurers often choose to do during the busy summer months. Other times, however, that means practicing stillness, being mindful, and carving out intentional time for rest, reflection and tranquility—all of which are hallmarks of North Lake Tahoe's beautifully subdued fall season.
In the past, we've shared with you a pretty solid selection of hidden local gems in our fall secret season insider tips . We wanted to build on that even more to highlight a side of Tahoe you might not have explored yet—which you can look forward to experiencing this September, October and November as you look for opportunities to enhance your sense of well-being in the latter parts of the year.
Lots of Space to Enjoy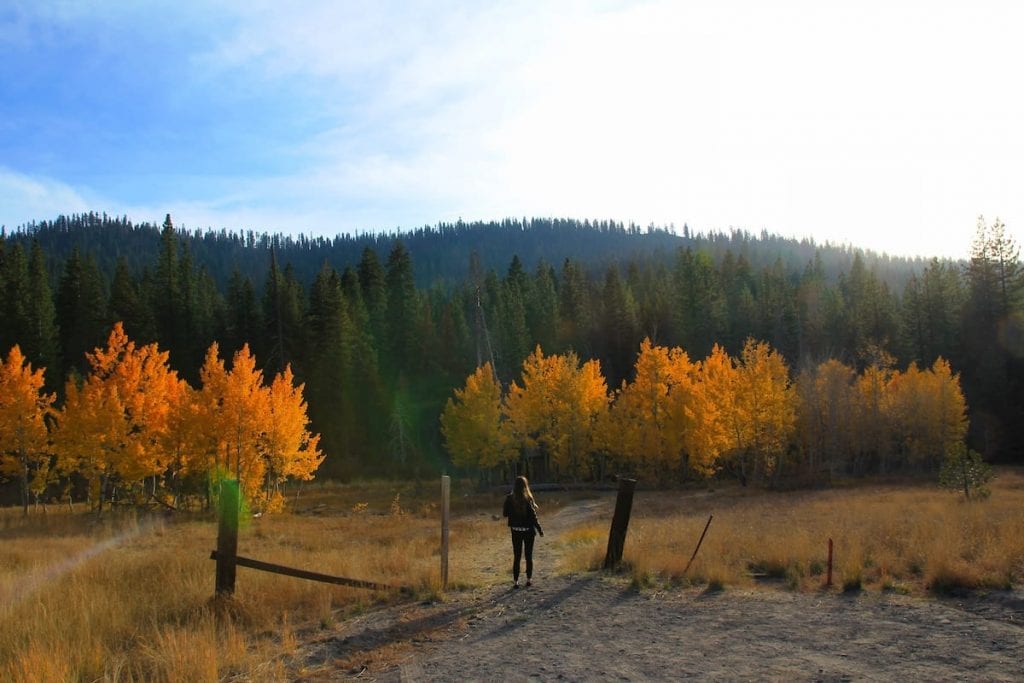 The fact that we're in the midst of unprecedented times means that we don't know this for sure… but historically speaking, North Lake Tahoe is less bustling during the fall season.
Slightly cooler fall temperatures don't take away bluebird skies, sweeping landscapes, or the handful of human-powered sports to enjoy. In fact, the fall represents one of the best periods for Tahoe explorers to try their hand at longer hikes (like the section of the Pacific Crest Trail from Sugar Bowl to Squaw Valley), cycling trails and the best experiences in the region without worrying about heat exhaustion, crowds or traffic.
With the likelihood that social distancing and other safety measures will remain in place, choosing a less busy time to explore Tahoe's outdoors may be a good idea.
Take advantage of this time and space to get outdoors and refresh your mind with the mental palate-cleanser offered by the outdoors and by the blue-mind effect spurred by encountering large bodies of water like North Lake Tahoe. You'll be grateful for the change of scenery, for the memories you make, and, most of all, for space you'll have to do so safely.
Watch for Great Lodging Options for a Change of Place and Pace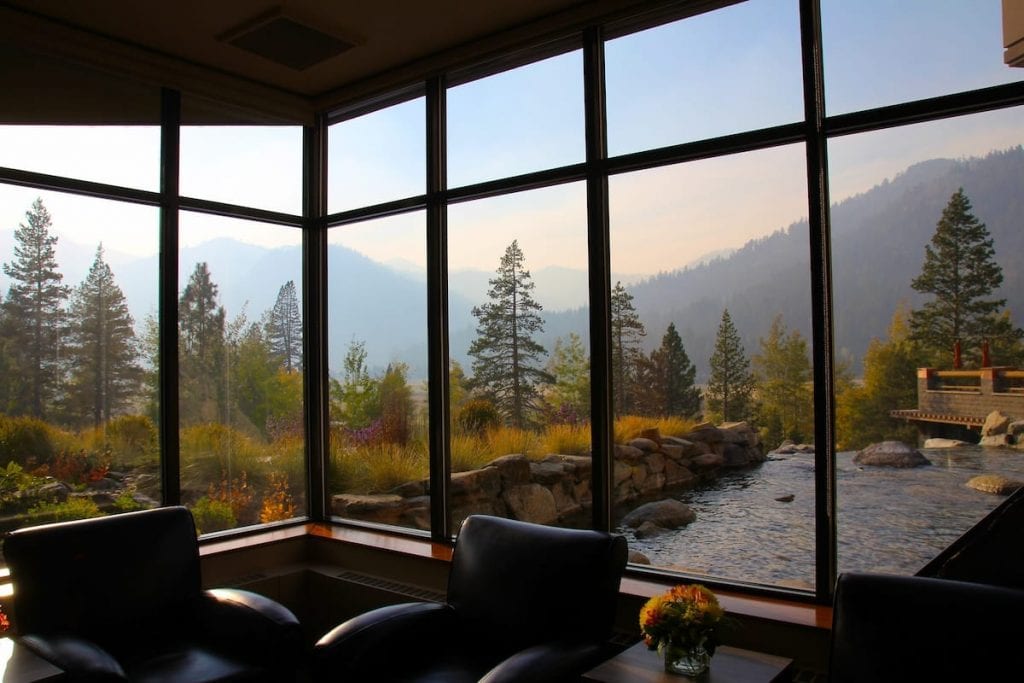 Whether you're one of the many who has spent the past several months working from home or one of our treasured essential workers, keeping things functioning in the face of even greater demand—you have probably seen a lot of the same things day after day.
We all love travel for its ability to renew our mental and physical well-being through changes in scenery and experiences.
Take some time to breathe in the fresh mountain air at one of North Lake Tahoe's lodging properties. The region has dozens of options ranging from modern-chic resort experiences to cozy cabins.
Ahead of—and throughout—the fall season in North Lake Tahoe, it's easier to find great deals on lodging. Often rates are discounted to non-peak season rates and keep an eye out for discounts or free nights offered for multi-day stays. Additionally, our lodging properties tend to offer an array of packages which can include amenities like free bottles of wine, dining vouchers and admission to Tahoe's one-of-a-kind spas to help explorers like you to enjoy mid-week stays. We suggest checking out our lodging deals page each week so you can secure the Tahoe stay of your dreams with no shortage of value adds to level up your visit.
Little Need for Nerves Now, and Less So Later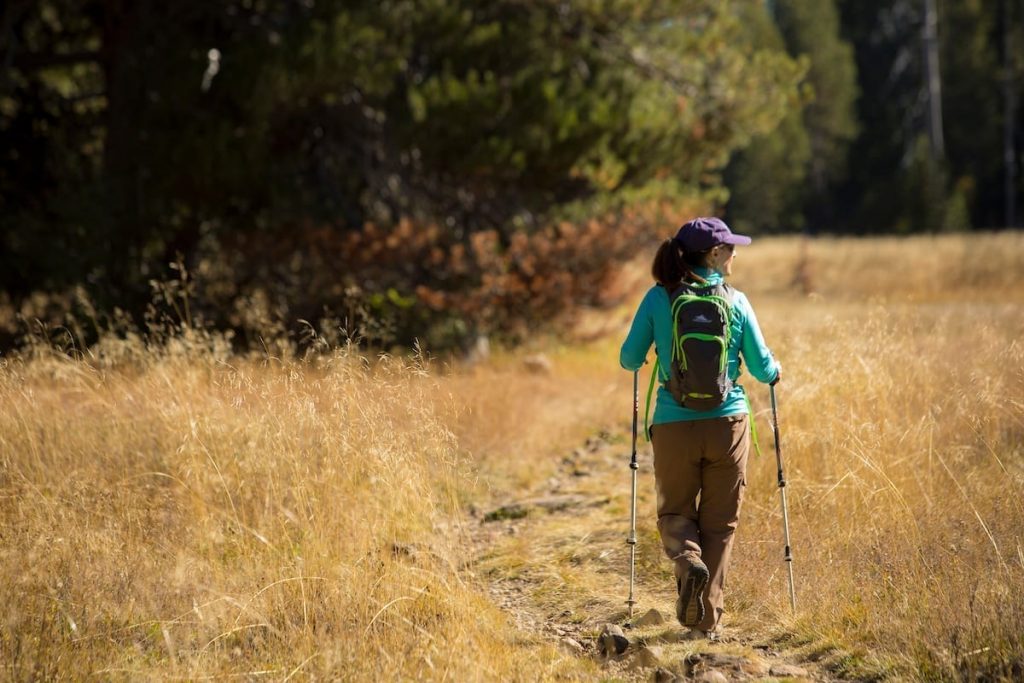 Our resorts, restaurants, lodging partners and more are all doing their part to keep everybody—you, your loved ones, their staff, locals and other travelers—safe.
From enhanced sanitation to outdoor adaptations, mask policies, and new interior design practices meant to emphasize social distancing and more, you'll find that North Tahoe's resorts, shops, restaurants and other amenities have adjusted well to our new normal.
While all of us have been gradually gaining our footing to better understand how to navigate these unusual circumstances, in North Lake Tahoe we are taking steps to not only educate our businesses, but our guests for the need to be vigilant in these safety measures and responsible travel to ensure the destination remains healthy and open.
While you're visiting, we encourage you to demonstrate your love for Tahoe and its community by keeping aware of and complying with busines and regional requests. A great way to do that is to check out the California Responsible Travel Code, and as well as our Mask Up Tahoe campaign. And please remember to leave no trace. If you pack it in, then pack it out. Leave the area cleaner than the way you found it. We can all do our part to keep North Lake Tahoe beautiful and clean.
We Want You to Feel Happy and Safe
We understand that there has been a great deal of pressure on everybody's shoulders as we navigate the pandemic together. We also understand that people are eager to get out of their houses and back into nature. We respect and empathize with these feelings and are eager to welcome you to our destination.
We want to make sure that you feel safe, comfortable and well-informed as you do so—and that might mean postponing whatever travel plans you have until the fall. We want to assure you that this is a perfectly reasonable and favorable decision, and that the North Lake Tahoe you either know and love—or are eager to explore—will be here, waiting for you with all the friendliness and adventure you've come to expect.
We hope to see you this year. In the meantime, be well.