Alpenglow Winter Speaker Series
6:00 pm - 8:00 pm
Nov 30 - Mar 07, 2024
Olympic Village Events Center at Palisades Tahoe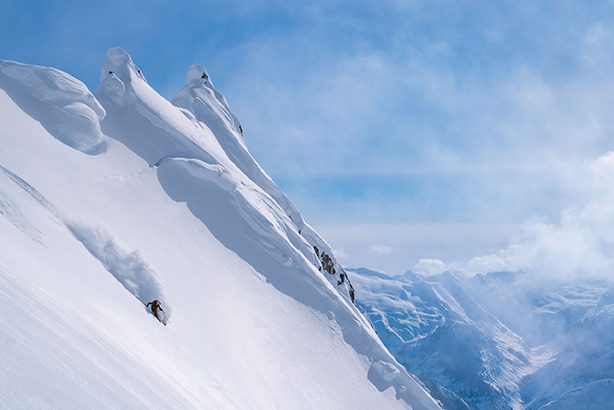 Dates: 11/30, 1/4/24, 1/17/24, 2/15/24, 3/7/24
Alpenglow Sports is excited to announce the lineup of the 2023-24 Winter Speaker Series, presented by Tahoe Mountain Realty. From November 30th through March 7th, the Tahoe City retailer and community event provider will welcome five world-famous athletes to Palisades Tahoe's Olympic Village Events Center for an intimate evening of inspirational tales of mountain adventure. Since 2005, the event has grown into one of the premier North American forums for adventure storytelling, mountain culture, and holistic community fundraising. Each year, the Alpenglow Winter Speaker Series welcomes over 3,000 in-person and 50,000 online attendees, and to date, has raised over $1.35 million dollars for local Tahoe area nonprofits organizations. This year, the series will feature Michelle Parker (11/30), Jim and John Morrison (1/4/24), Elyse Saugstad (1/17/24), Jess Kimura (2/15/24), and Dave Nettle (3/7/24). For more info, visit https://www.alpenglowsports.com/winter-speaker-series.
All shows are FREE
Our five-show series runs from November 30th through March 7th at Olympic Village Events Center at Palisades Tahoe and is entirely FREE. You do not need to register, merely show up and join the fun. Each speaker is paired with a local nonprofit beneficiary. Giveaway and bar proceeds, in conjunction with anonymous donations, raise more than $75,000 per show for the chosen North Lake Tahoe non-profit organization.
Watch on youtube
Each show is also live streamed on Alpenglow's YouTube channel. No registration is required to watch online. After the show, we post a video of the show that you can watch all year long. Check out past Winter Speaker Series events here and make sure to subscribe to our Youtube channel.
Join from Mammoth Lakes
This season, we're bringing the Winter Speaker Series to our sister mountain community! Mammoth Lakes Recreation is excited to bring their community together for live, in-person screenings of the November 30th and January 17th Winter Speaker Series events. Mammoth Lakes Recreation events will have a raffle, beer/wine/non-alcoholic drinks, and the same amazing stories you have come to know and love. See you there!
Our incredible athletes give away gear from their incredible sponsors. There are two giveaways per show. The much loved in-person raffle is for all in-person attendees with additional giveaway tickets for sale at the show. The second giveaway happens on our YouTube channel and includes all giveaway tickets purchased online. Tickets for the online giveaway are available until midnight PST on the night of each show.
Event Address:
1901 Chamonix Pl, Olympic Valley, CA 96146