Botanical Glass Ornament Workshop
5:00 pm - 8:00 pm
Dec 08 - Dec 08, 2023
Bridget Giroux Design
$98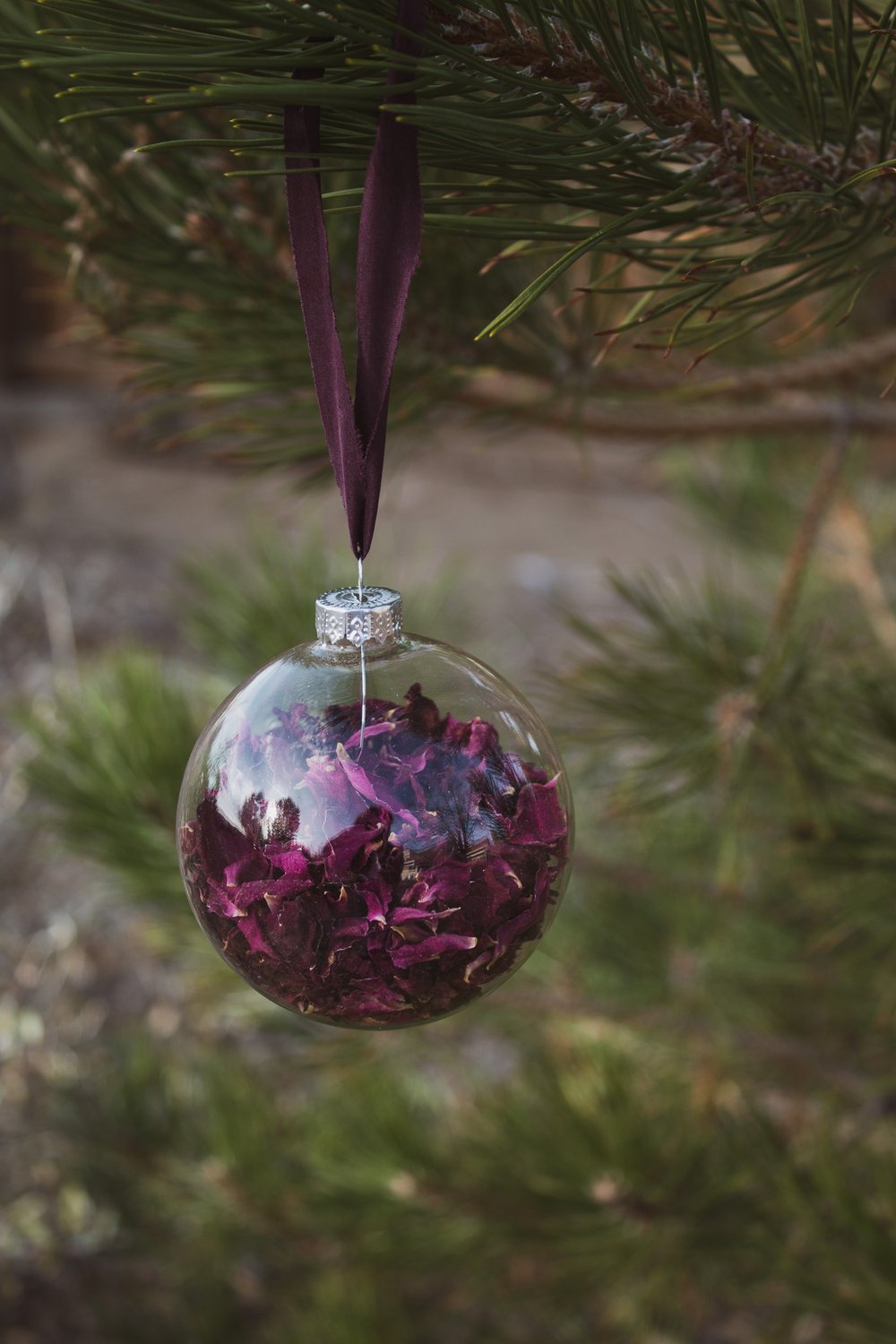 In this hands-on workshop you'll learn how to create botanical ornaments with a mix of herbs, flowers, and natural objects. Each participant will have an opportunity to choose from a selection of ingredients grown, foraged and harvested by local grower Patricia with Petals and Pages Flowers. Each attendee gets two of their very own botanical ornaments to take home! In addition to your hand-made ornaments, you'll also leave with handwritten home made paper cards that include the ingredients used and botanically dyed silk to tie off each ornament for hanging.
Petals and Pages is a floral design studio for Reno and Lake Tahoe couples. Our couples experience flowers differently through inclusive flower choice, farm mapping, caring for their flowers and enjoying all the beauty they bring to their special day. Embracing Mother Nature as our guide, Trisha designs meaningful florals for the romantics. Sowing beauty in the Sierras, Trisha farms in zones 7b/8a where her boutique farm is located just 30 miles east of Reno, Nevada. The farm is Certified Naturally Grown meaning she grows soils and flowers without the use of harsh chemicals so you can enjoy them safely. Petals and Pages is committed to sustainable floristry, organic farming, and educating others in our region.
$98/per person…Wine and charcuterie included!
Purchase your ticket here:
https://www.bridgetgiroux.com/store-2-2/p/botanicalornamentworkshop
Event Address:
907 Tahoe Blvd, Studio 13A, Incline Village, NV 89451