Broken Arrow Sky Race at Palisades Tahoe
Jun 16 - Jun 18, 2023
Palisades Tahoe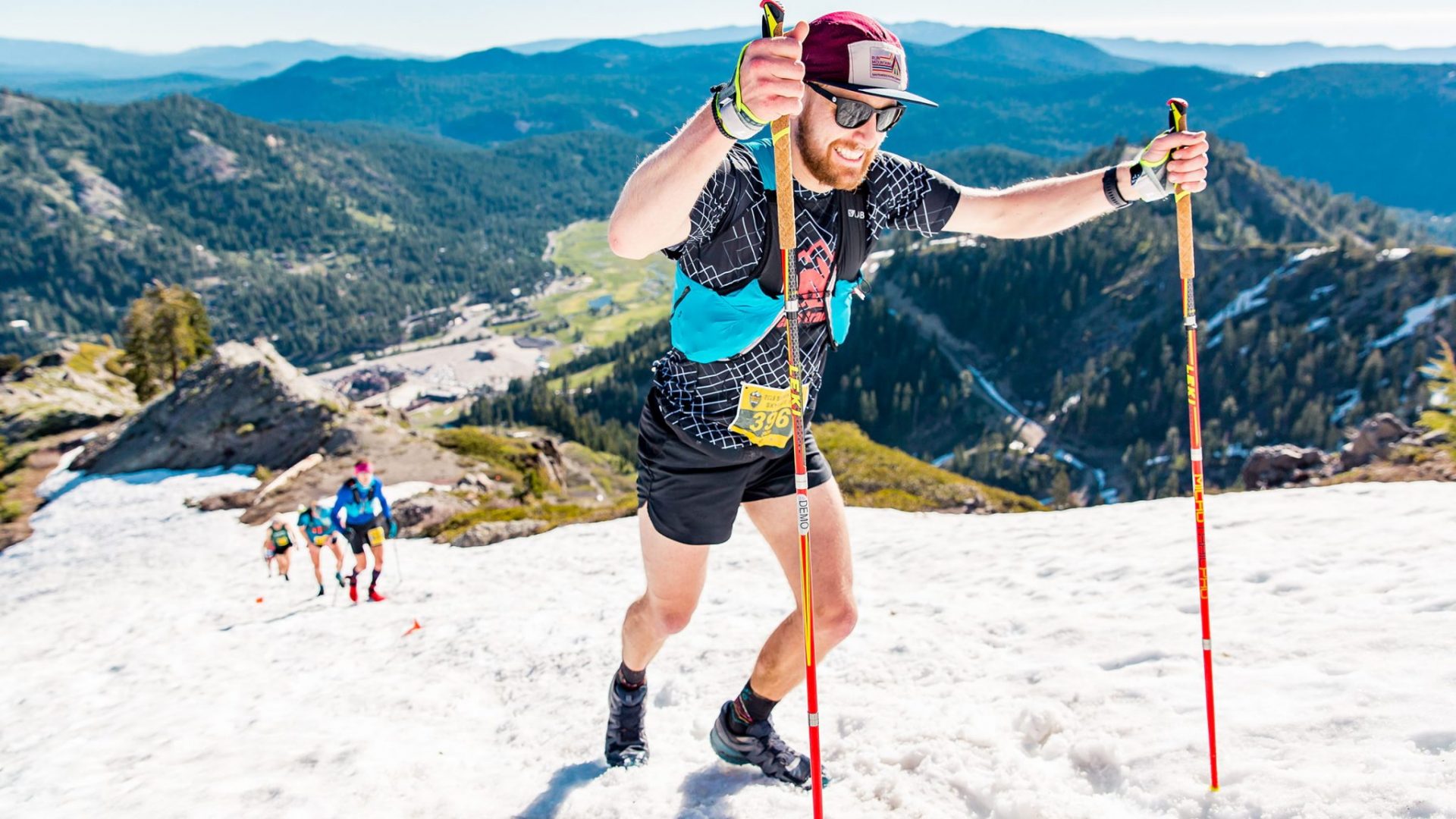 Presented by Salomon
The snow is a valid concern given our record breaking, historical snowfall in Lake Tahoe this winter.
Despite that, we're extremely confident that the race will go on without any major impacts, as it did after big winters in 2017 and 2019 where we ran 80% or more of the entire course on snow. Remember, the Broken Arrow Skyrace is a European-inspired, technical, HARD style of trail running, and we love when Mother Earth gives us the opportunity to up the ante for you! In 2019 we had runners descending the mountain next to skiers in board shorts and bikinis, and it made for an adventure that people still talk about and cherish.
Yes, some of you might have seen the news on social media that Palisades Tahoe will be open through July 4th, but remember that there are two resorts that operate under this umbrella in completely separate valleys. We have been told that the Alpine Meadows side will be open through July 4th, but the Palisades side will close at the end of May. Now, we can't promise there won't be some minor sections of course re-routes and some zigs and zags, but whatever changes our course marshals come up with, we assure you that these changes are additive to the overall Broken Arrow experience. In big snow years we have long, steep sections of our course with chopped steps, hand lines and what really equates to chutes and ladders for adults! It's time to brush up on those glissading skills and if you've never run on snow, you're in for a real treat. True, course records will not be broken in 2023, but in our experience big snow years really leave a lasting and epic impact on our runners. You simply can't get this kind of experience at most trail events and people tend to rise to the occasion of such a snowy adventure… and truly enjoy the ride.
This is the time of year where we ramp up our communications with all runners, so stay tuned for a lot of emails and social posts from us over the coming months. It is our goal to provide as much information as possible so that you are ready for the big dance come June 16-18, 2023. We'd be remiss to not mention that a LOT can change over the next few months. Lots of snow can melt or if it stays cold and keeps snowing, perhaps we will have more snow than ever. As such, we encourage you to start preparing for ALL types of conditions. As such, consider your choice of apparel for race day, your footwear for best traction on snow, and perhaps the need to use poles and traction devices. We think poles are a must, but when it comes to traction devices, it's really up to you. Our general rule is if you are a mountain athlete who is well versed in moving on snow, they aren't needed. However, if you are fighting cut offs and/or don't have experience running on snow, we'd recommend them. We currently have Leki poles at 20-30% off from our retail partner (and co-RD Brendan Madigan's shop) Alpenglow Sports HERE. For older inventory, but still relevant models including Leki Micro Trail Race, Micro Trail Pro, and Micro Trail poles use the code BALEKI30 for 30% off. For the Leki Ultratrail FX.One Superlite and Vertical K poles use code BALEKI20 for 20% off of those models. Please note that the website currently shows that all poles are backordered, but they are due to arrive this week AND you can still process your purchase! We'll also get Kahtoola traction devices up shortly and will keep you posted with discount codes. If you have any questions or issues, please email [email protected].
We also understand that a snowy running course is challenging for many of you to wrap your minds around. Please hit us up with any/all questions – we are super happy and willing to answer them. If you have questions about our partial credit policy, details can be found HERE. Please remember that partial credits are available until mid May, but we strongly encourage you to join us for a life altering adventure this June!
Event Address:
1960 Olympic Valley Road Olympic Valley, CA 96146