Creating Equilibrium
For the safety of residents, the North Lake Tahoe destination is asking visitors to refine travel plans and come again when travel is safe and viable. As a result of the current Stay at Home orders, most regional events have been cancelled and/or rescheduled. Please inquire directly with the event producer if you have questions during this time of uncertainty.
North Lake Tahoe will welcome visitors back with the same open arms we've always had – but for now, for the safety of all our residents, please stay home. We encourage you to enjoy our destination from afar – plan a future trip using resources on our website, enjoy Lake Tahoe's tranquility through our social pages @TahoeNorth and we'll see you when this is all over.
All Day
Aug 25-27, 2017
Squaw Valley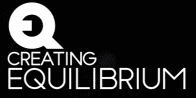 Creating Equilibrium is a three-day, solutions-focused, innovation forum—an insight incubator disguised as a conference, concert, and immersive festival. The goal of the event? Foster radical new approaches to solving critical environmental issues. Build bridges between world-renowned technologists and world-saving environmentalists. Invite business, industry and government into the discussion. Accelerate our better tomorrow in Squaw Valley at Lake Tahoe, CA. August 25-27, 2017.