Everlasting Wreath Workshop
5:00 pm - 8:00 pm
Dec 09 - Dec 09, 2023
Bridget Giroux Design
$185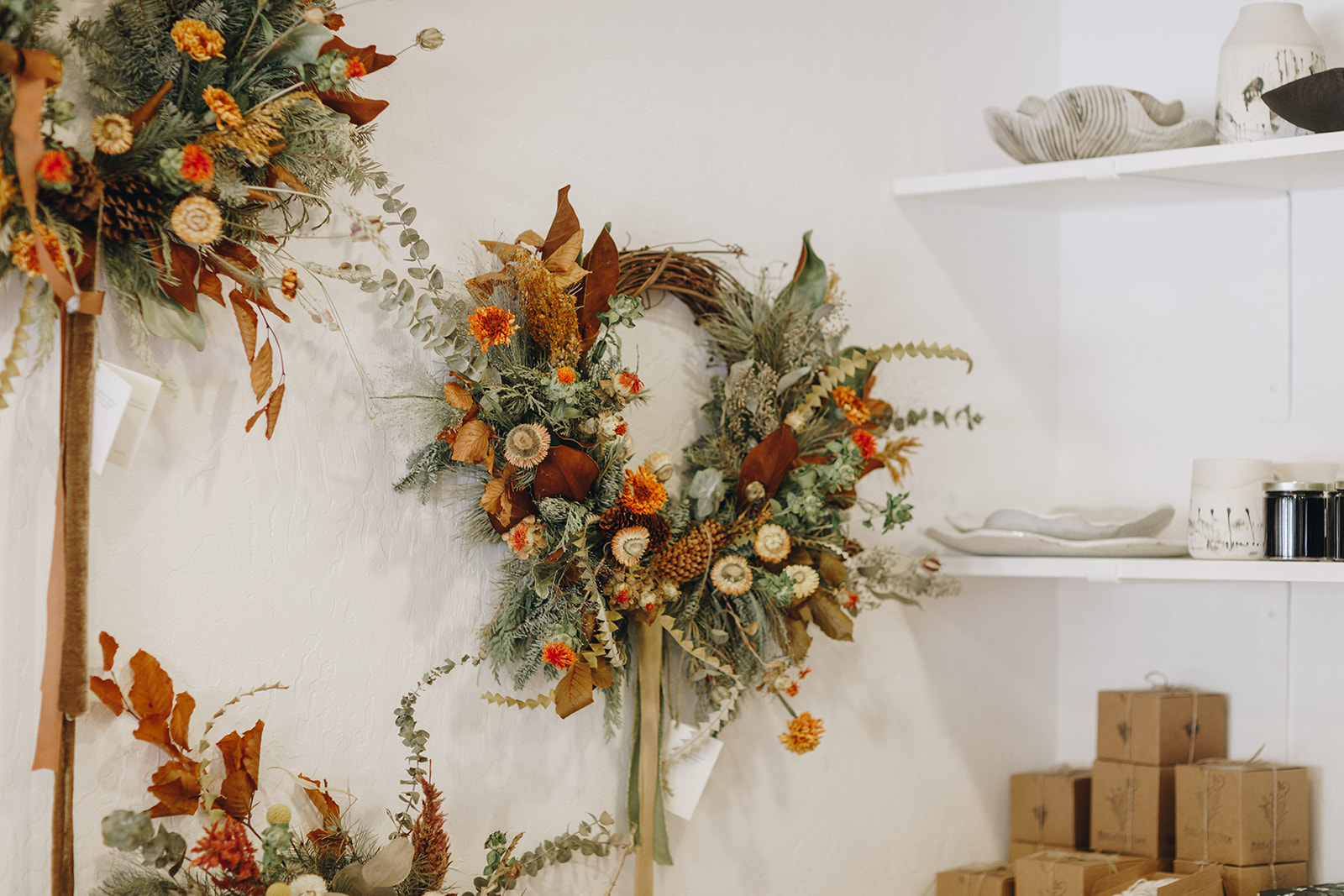 Spend an evening learning the art of everlasting wreath making with Catalina Lavalle, owner of Believe in Recess. In this intimate introductory class, students will learn basics of creating and designing holidays wreaths while gaining insight to the principles that guide Catalina's approach to design. Students will take home lush seasonal wreaths made from evergreen boughs and locally grown dried flowers that will last for years to come. All materials will be provided.
Believe in Recess is a versatile floral and landscape design studio and part of Recreo Farm, a boutique flower farm specializing in growing seasonal flowers and foliage for the Reno Tahoe area florists as well as for use in-house. Recreo means "recess" in Spanish, an homage to founder Catalina Lavalle's latin heritage and central mission. With an exuberant design spirit and curiosity, Believe in Recess is on mission to create space for a playful life.
$185/per person…Wine and charcuterie included!
Buy your ticket here:
https://www.bridgetgiroux.com/store-2-2/p/everlastingwreathworkshop
Event Address:
907 Tahoe Blvd, Studio 13A, Incline Village, NV 89451