Gold Rush Festival At Royal Gorge
Mar 18 - Mar 19, 2023
Royal Gorge, Summit Station
50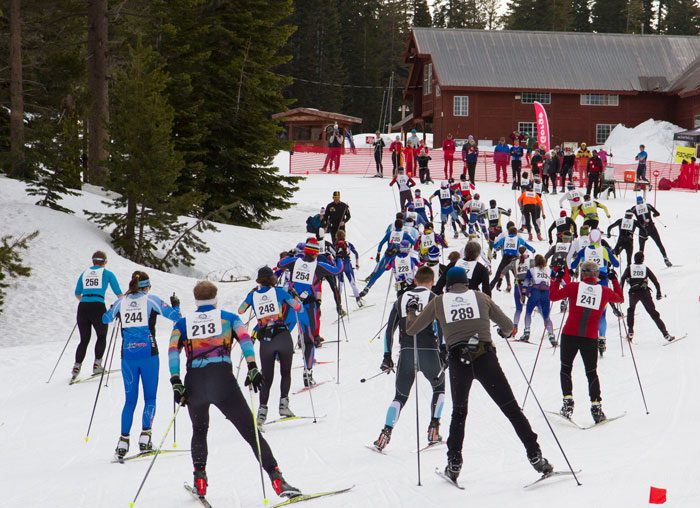 SATURDAY, MARCH 18
5k / 10k Classic Race
2 to 4 loops of a 2.5km course. Best line Classic course with two tracks groomed in center of trail 2 meters apart.
Individual Start with 30 sec time intervals.
First racer off at 9:00 am
Prizes for top three men / women for both 5km and 10km
No Field Limit
DAY OF REGISTRATION ONLY – Registration open at 7:30am
Race Fee $50 Includes race registration, a one-day trail pass if you do not have a season pass and lunch of Vegan Chili and Cornbread.
---
SUNDAY, MARCH 19
Bronze / Silver / Gold Rush Freestyle Races
15k / 30k / 45k
1, 2 or 3 Loops of a 15km Course
Mass Start with 45km racers off first
8AM START!! Prizes for top three men / women for 15km 30km and 45km
No Field Limit
DAY OF REGISTRATION ONLY – Registration open at 6:30am
Race Fee $50 Includes race registration fees, a one-day trail pass if you do not have a season pass and lunch of Vegan Chili and Cornbread
Event Address:
9411 Pahatsi Rd, Soda Springs, CA 95728