Luggi Foeger Uphill/Downhill Festival
Mar 25 - Mar 26, 2023
Diamond Peak Resort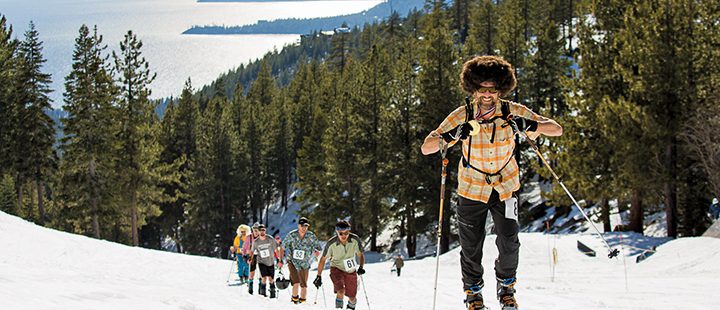 4TH ANNUAL LUGGI FOEGER UPHILL/DOWNHILL FESTIVAL & SKIMO RACE: MARCH 25-26, 2023
The Lake Tahoe Basin's premier SkiMo competition and an incredibly family-friendly event – race to the top of the mountain using whatever human-powered method you prefer – skins, snowshoes, running shoes, etc. Then ski, snowboard, snowshoe, or run back down to the finish line. For those of a less competitive nature, a recreational course will be available. The event will also include fun activities in the base area including ski boot races, live music, awards ceremony, and more! For those less competitive, join us for a winter-wildlife snowshoe hike Sunday morning.
More details coming soon…
Email [email protected] to sponsor or get involved.
Event Address:
1210 Ski Way, Incline Village, NV 89451