Northstar Enduro
Aug 19 - Aug 20, 2023
Northstar California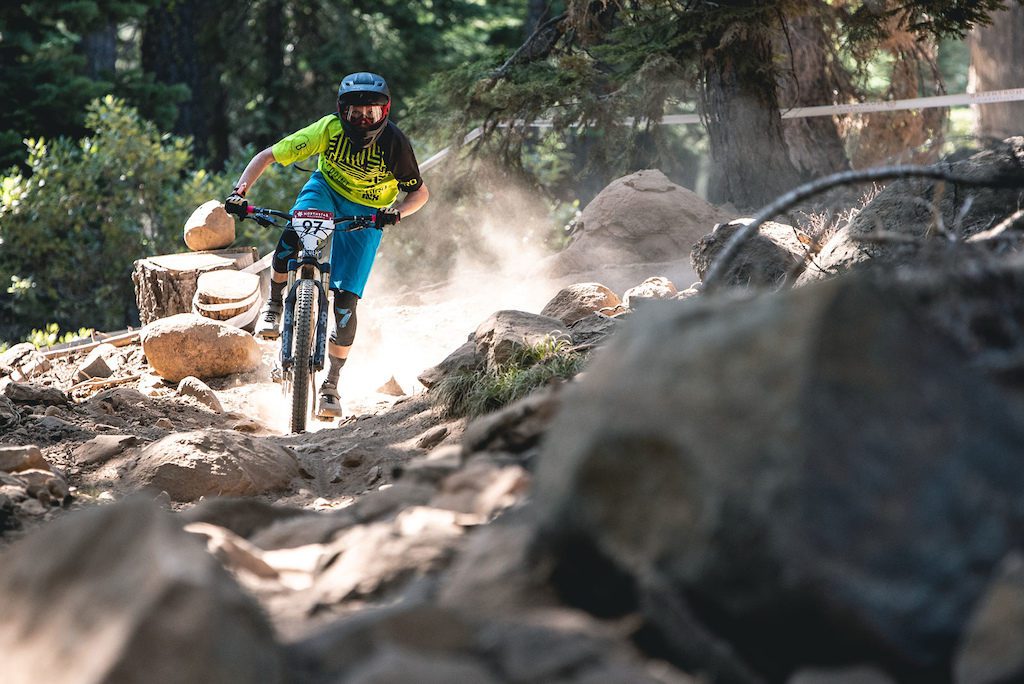 We are a for-riders, by-riders organization
The California Enduro Series (CES) is a for-riders, by-riders operation. The ultimate goal is to create world-class enduro events that everyone from pros to amateurs can enjoy and showcase the amazing locations that make California one of the best places to mountain bike on earth.
RACE BOOK
Northstar Enduro
August 19-20, 2023
LOCATION
Northstar California
5001 Northstar Drive, Truckee, Ca, 96161
Resort Website- http://www.northstarcalifornia.com
EVENT SCHEDULE
Friday, August 18, 2023 – Practice
Saturday, August 19, 2023 – Race
Sunday, August 20, 2023 – Race
Detailed Schedule will be posted in August.
REGISTRATION
http://race.californiaenduro.com/
General registration opens 5/7/2023 at 8pm PST.
CES Team registration opens 5/4/2023 at 8pm PST.
Entry Deadline: 8/13/2023 at Midnight PST.
ONSITE CHECK-IN/PLATE PICKUP
Competition Services office in Northstar Village
TIMING CHIPS
We are using the CES Timing System. This is an active chip timing
system – you'll be assigned your timing chip at packet pickup.
NOTE:
1. You must wear your timing chip on the top of your RIGHT wrist
during the race, you can tighten the strap so the chips stays on top of
your wrist.
2. Do not wear the timing chip next to a GPS watch or other
electronic device – nothing on the right wrist with the timing chip, they
can interfere with timing.
3. You must Activate Your Chip before each race stage – there will be
an ACTIVATE HERE post with a beacon at each stage start. As you
get ready to start your race run, activate your chip (insert into beacon
and hear the BEEP-BEEP-BEEP) – then enter the start gate.
4. You must return your timing chip at the Timing Tent to get your
race results after you completed all stages.
5. Timing transponders will be collected at the finish of the race. Racers
who withdraw or do not complete the race should return the
transponders to the finish. Lost or damaged transponders will be
assessed a $75 replacement fee.
Live Timing Results will be available on live.californiaenduro.com as
riders check-in their stage results.
ENTRY FEE – $195
INCLUDES: Lift tickets for practice on Friday and both race days,
event swag, discounted racer lunch.
CANCELLATION POLICY
Unfortunately, we can't offer refunds on race registrations. You can,
however, find someone who'd like to purchase your entry and transfer your
registration to them. Instructions for transfer are available on the CES
website.
WAIVERS
All competitors must complete an Event Waiver/Release of Liability in
order to compete.
If you are 17 years or younger, you will need a parent or legal guardian to
complete your Waiver. Minors who will be traveling unaccompanied to the
event should bring the completed Waiver to Packet pickup.
Team Captains that wish to pick up team member plates need to bring
waivers completed by the team members.
Event Waiver/Release of Liability
RACE LICENSE
The Northstar Enduro is not sanctioned by UCI/USA Cycling. Competitors
will not require a UCI or USA Cycling license to compete; nor will they be
covered by their UCI or USA Cycling insurance (if applicable) during
training and competition.
CATEGORIES
Pro Expert Sport Beginner
Pro Men
Pro Women
Junior Pro Men
Master Pro Men
Mast Pro Women 35+
Open eMTB Men
Open eMTB Women
Expert Boys 12-17
Expert Men 18-29
Expert Men 30-39
Expert Men 40-49
Expert Men 50+
Expert Women
Expert Women 35+
Sport Boys 12-17
Sport Men 18-29
Sport Men 30-39
Sport Men 40-49
Sport Men 50+
Men 60+
Sport Girls U18
Sport Women
Sport Women 35+
Sport eMTB Men
Sport eMTB Women
Beginner Men
Beginner Women
Your race age is the age you will be on December 31 of the current year.
COURSE
This course will use combinations of Northstar Bike Park trails. Racers can
expect steep, loose, rocky, challenging, technical terrain – consisting of
Blue, Black and Double-Black terrain.
All categories will be racing a total of 6 stages over 2 days, 3
stages each day, covering approx 30 totals miles – over 12 miles of timed
racing with 7000 feet of descent, and 19 miles of transfer with 5100 feet of
pedal powered climbing.
Transfers will include a combination of pedaling and lift-assist.
Course Marking
Full course marking will be in place by end of day on August 17 and
ready for practice on Friday August 18.
ENDURACE
DIFFICULTY
Racers can expect long transfer climbs at altitude.
TECHNICAL
DIFFICULTY
Racers can expect steep, loose, rocky, challenging,
technical terrain – consisting of Blue, Black and
Double-Black terrain
PRACTICE
Course Inspections and Practice will be on Friday August 18 from
8am-5pm. Lifts will be running from 10am-5pm.
SHUTTLES AND LIFTS
No Shuttling will be allowed. You can use the lifts with a valid lift ticket
during operating hours, and pedal outside operating hours with extreme
caution.
Lift tickets are included for race weekend – including practice on Friday
and both race days.
Hiking(including lift access) Spectator Lift Ticket
-Adult(13+) $22. – Child(5-12) $12. – Child(4 & Under) Free
PROTECTION RULES
Full Face helmets will be required by CES for this race on race stages.
Helmets must be worn at all times – if you don't want to climb in a full-face,
either carry 2 helmets (full-face for race stages and half-helmet for
climbing) or use a helmet with removable chin bar.
START ORDER AND START PROCEDURE
START ORDER
Start times will be posted for each category for each stage. We'll be
starting riders at each stage by category. The indicated times are the start
times at the start of each stage, it is your responsibility to be at each race
stage at the time indicated. The posted start times include estimated
transfer time for each stage to help you plan your transfers. We also
allocated 10 minutes between stages, beyond the transfer times, to allow
you to manage repairs, hydrate and get some food. So you will have
plenty of time to make the transfers between stages and enjoy the day and
the race.
Also posted with the start times is the time that each stage will close. Any
racers arriving at the start of a race stage after the stage has closed may
miss their chance to be timed on that stage and will not have a compiled
finish time for the event.
Within each Category Group, the racer start times are self-seeding.
START PROCEDURE
You must Activate Your Chip – As you enter the start gate there will be
an ACTIVATE HERE post with a beacon. Insert into beacon as indicated
to activate your timing chip – BEEP-BEEP-BEEP and FLASHING indicate
an active chip.
Once your timing chip is activated, DO NOT EXIT THE START GATE.
As you move up to the start line, the starter will give you a start time.
Racers will be given a 5 second countdown to their start.
Riders must follow directions of the starter.
CLAIMS AND PENALTIES
Marshals will be situated along the course to monitor for any rule
violations. Claims regarding the race progress itself or the attitude of other
riders must be put forward to the Race Director (located in the main venue
area) within 30 minutes of the race finish of the last rider.
The Race Director is authorized to give additional penalties that are not
listed in the CES rules in the case of a rider who fails to respect the other
riders, the spirit of the sport, the environment or the organization.
This includes going off course. The course is the currently established
trail. The trail is dirt. The areas alongside the trail that are not the course
have plants growing on them. Don't ride off the course over any plants.
Race Director: Keith Prawalsky, 530.562.3232,
[email protected]
AWARDS
Awards at the finish immediately following the race on Sunday. Top 5 from
each category need to be in attendance to receive their money/plaque or
medal.
EMERGENCY RESPONSE
Emergency Response personnel will be on course during the race
Medical staff will be stationed at the top of each Special Stage. In the
event a stage becomes uncovered by medical staff at the start, we will
stop the racing on that stage. Racing will remain stopped until medical
coverage arrives back at that start location. In addition to the medical staff
at each Special Stage Start, we have our normal bike park medical team
that will also be available to assist injured riders.
If you approach an injured rider please check to ensure they are ok.
Please let the nearest course marshal know if there is an injured rider. If
the rider is unconscious then please stay with them until the EMT or
course marshal arrives. We will stop the event for a serious injury and will
do our best to restart the affected riders.
FIRST AID TENT
Other than the bike patrol stationed at the start of each Special Stage, we
have patrollers located at the top of the Zephyr Lift, and at Mid Mountain.
To contact them either find the nearest Northstar employee, or call
(530)562-3444.
NEAREST CLINIC/HOSPITAL
Tahoe Forest Hospital
10121 Pine Ave, Truckee Ca, 96161
(530)587-6011
TRAVEL/TRANSPORTATION
Travel information is available on the Northstar website.
ACCOMMODATIONS
Lodging accommodations can be made through Northstar Lodging Link
Other lodging options are available nearby in Truckee and Kings Beach.
This includes camping options.
WEBSITE

SOCIAL MEDIA
NORTHSTAR
Facebook: https://www.facebook.com/Northstar/
Instagram: #northstar_california
Twitter: @skinorthstar
CALIFORNIA ENDURO SERIES
Facebook: https://www.facebook.com/californiaenduroseries
Instagram: #CaliEnduro
CONTACTS
NORTHSTAR
Race Director: Keith Prawalsky, 530.562.3232,
[email protected]
Race Department Supervisor: Lou Blair, 775-741-5329
CALIFORNIA ENDURO SERIES
Series Director: Steven Gemelos [email protected]
Media: Megan Gemelos [email protected]
Event Address:
5001 Northstar Dr, Truckee, CA 96161