Old Skool Klassic Race at Tahoe XC
8:30 am - 5:00 am
Jan 14 - Jan 14, 2023
Tahoe Cross Country Center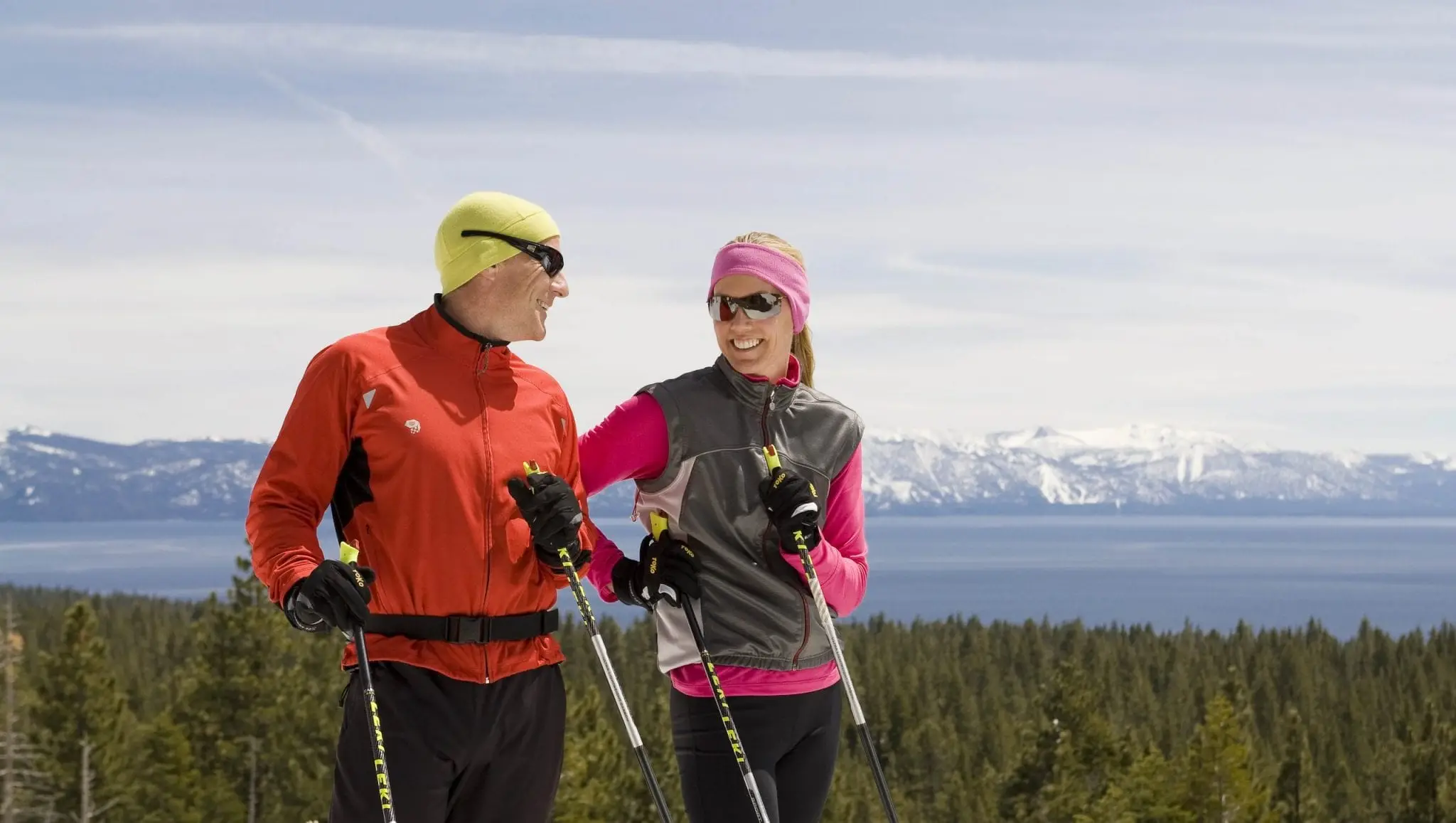 Go Old Skool this January, with a single groomed classic track race course through the woods. This is a virtual race and unofficially timed. The course will occasionally have passing lanes where the single track overlaps with the regular Tahoe XC trail system. All ages are welcome. You can do it any, or all, of the days, in the hours Tahoe XC is open, from 8:30am-5:00pm. Please be off the trails by 5:00pm. Race details below:
All participants must have a day ticket for each day he/she is participating, or a season pass.
There is a 5km or 10km option. 10km will be 2 laps of the 5km.
Classic skis only, no skating.
On the first day you plan to participate in the event, you can pick up your Day Ticket and Course Map at the Tahoe XC Lodge Retail Shop.
You can time yourself via the STRAVA App (link will be available upon map pickup at the Front Desk), old skool wrist watch, or a sundial. Please specify which distance you are timing. If you use an analog watch you will get a special prize. Honesty is the best policy. And we will have trail gnomes keeping an eye on you…
Submit your favorite time to Far West Nordic. Far West will compile all the times after the end of the day on January 17 and have them available on their website.
All proceeds go to the TCCSEA Programs.
The more Old Skool you look, the better…
This event is a fundraiser for TCCSEA youth programs, and will comply with our COVID-19 Operations & Safety Plan. Enjoy kickin' it Old Skool!
Event Address:
925 Country Club Dr, Tahoe City, CA 96145