Palisades Tahoe Mountain Run
Jul 22 - Jul 22, 2023
Palisades Tahoe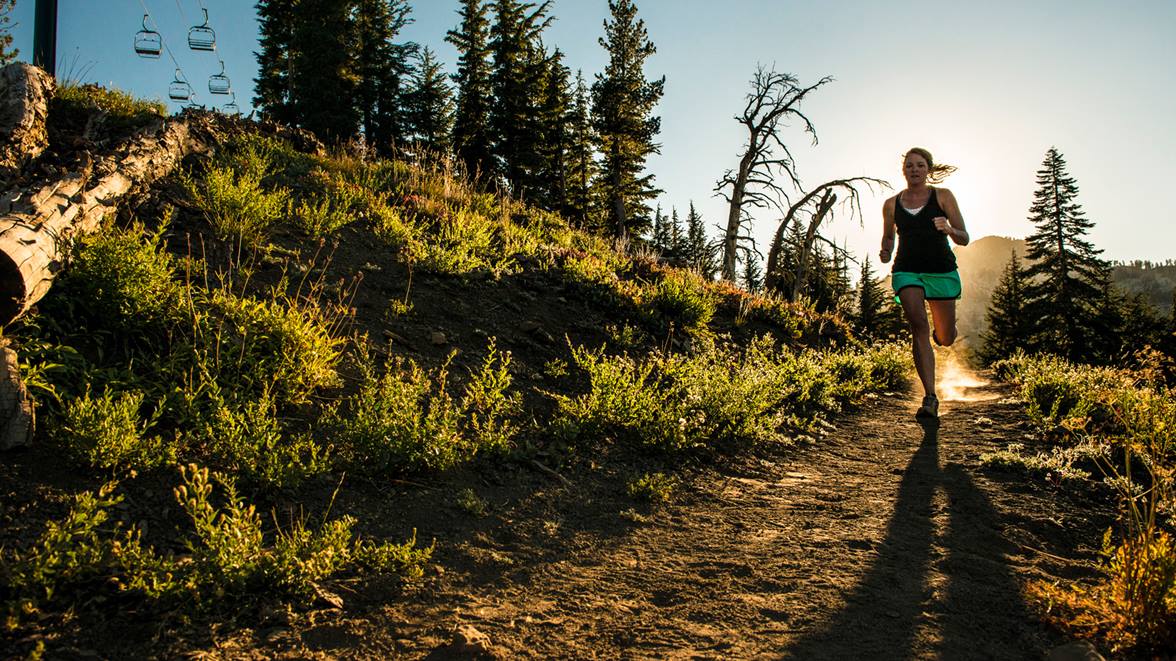 The Palisades Mountain Run comes to Palisades Tahoe on July 22. For more than four decades, hundreds of runners and hikers have made an annual pilgrimage to picturesque Olympic Valley, California, for the Palisades Mountain Run (formerly the Squaw Valley Mountain Run). Participants gain 2,000 feet in elevation as they amble along a 3.6-mile course that winds up Mountain Run from the base area to High Camp.
Each year, this event attracts both hardcore athletes and those just looking for an adventure as they hike/walk/run to cross the finish line at High Camp, where food, fun, fields of wildflowers, and breathtaking views of Lake Tahoe and the majestic Sierra Nevada await. And it's all for a good cause! Proceeds benefit the Gene Upshaw Memorial Tahoe Forest Cancer Center and Far West Nordic Ski Education Association.
"For many, this event has become a celebration of life in honor of loved ones who have fought cancer or who have personally faced their own cancer battle," said Far West Nordic President Spencer Eusden. "As we take over organizing the Palisades Mountain run from Auburn Ski Club, which successfully held the post for decades, I can say that we at Far West are truly honored to keep this longtime tradition going well into the future."
There will be a flag at registration for those who wish to sign for themselves or to memorialize friends and family. A volunteer participant will carry the flag along the race route from the base of Palisades Tahoe up to High Camp. 50% of funds raised from the Palisades Mountain Run are donated to the Tahoe Forest Health System Foundation to fund programs and services for cancer patients at the Gene Upshaw Memorial Tahoe Forest Cancer Center.
Event spectators can join in the fun at the top of the course for festivities and to support the Cancer Center and Far West Nordic. With the purchase of an event ticket, spectators can ride the 9 a.m. or 9:20 a.m. tram. At the top, receive a commemorative pint glass, entry in the raffle, beer from Truckee's FiftyFifty Brewing Co. (must have ID), food, live music, and the opportunity to cheer on friends and family. There will be no discounted tram tickets this year for event spectators. You must join the event and to get a ride to the top. Those wanting to ride a later tram can purchase a tram ticket from Palisades and ride up later. By participating in the event, you'll be supporting the cause and get to join in all the fun.
Adult participants and spectators can register for $45 until July 4; juniors aged 20 and under, $30. From July 5-21, adult registration is $50; $35 for juniors. Day-of registration is $65 for adult participants and $50 for adult spectators; day-of junior registration is $50, $35 for junior spectators. As a thank you to all the men and women who serve in our country's military, get 15% off your registration with the code MIL15. Military ID will be required upon bib pick up.
Find full details for the Palisades Mountain Run, including links to register as a participant and to sign up to volunteer, at farwestnordic.org.
###
About Far West Nordic Ski Education Association: Far West Nordic grows and develops the sport of cross-country skiing for skiers of all ages and abilities in California and Nevada. Through educational, recreational, and competitive programs, we help people achieve their skiing ambitions, lead healthy lifestyles, and enjoy a lifelong love of the sport. Far West Nordic is a nonprofit 501(c)(3) corporation, officially named Far West Nordic Ski Education Association. As a division of the United States Ski and Snowboard, our goal is to promote, develop, and expand XC (Nordic) ski racing within the Far West Region (California, Nevada and Hawaii). www.farwestnordic.org
Event Address:
1960 Olympic Valley Road Olympic Valley, CA 96146