Sustainable travel has always been an important cornerstone of Lake Tahoe's mission. Regenerative travel aims to take responsible tourism a step further. While sustainable travel focuses on slowing down the degradation of an area, regenerative travel hopes to inspire visitors to take action to improve their destination, whether through shopping locally, reducing carbon emissions or educating themselves on the region's environment. Leaving the natural wonders that comprise North Lake Tahoe better than how you found them is the core message of regenerative travel.
The natural beauty of Lake Tahoe draws travelers from all around the world. Protecting that beauty ensures we're being respectful of the land and its residents while preserving it for many years to come. We've provided a few suggestions on how you can enjoy all North Lake Tahoe has to offer while actively giving back to the local community and the planet.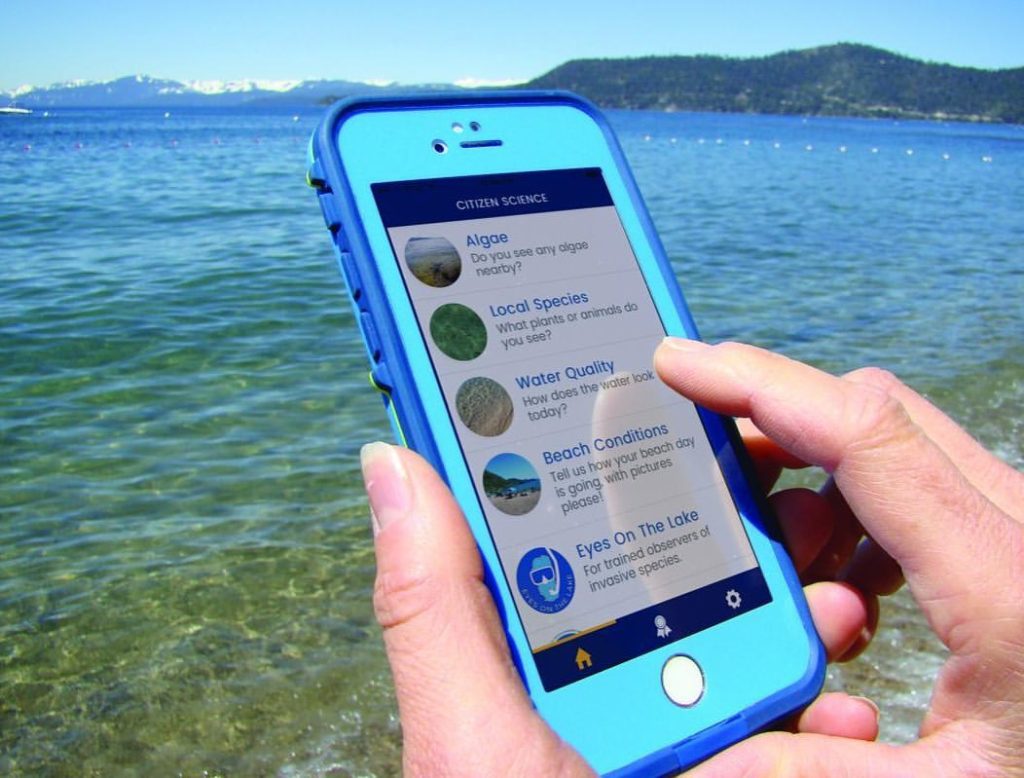 STAY INFORMED ABOUT LAKE TAHOE
Learn about Lake Tahoe's ecosystem, why it's changing and how you can help keep the lake blue at the Tahoe Science Center. Located on the campus of UC Davis Tahoe Environmental Research Center in Incline Village, the science center offers interactive exhibits focusing on the area's ecological challenges, an award-winning 3D movie about Lake Tahoe, lectures and examples of home, workplace and landscape sustainable designs.
While you're there, you can learn about how the research center is keeping Lake Tahoe clear and clean through its multi-year research study. Since 2018, researchers have been collecting soil samples to monitor the elements that may be impacting the lake water quality. Through this, they have been able to gain a better understanding of what is required to ensure the pristine waters of Lake Tahoe remain pure.
SUPPORT LAKE TAHOE
You can also help our scientists keep tabs on Lake Tahoe because yes, there's an app for that – the Citizen Science Tahoe App. It allows visitors and residents to observe their surroundings and record them, which is then reviewed by the UC Davis Tahoe Environmental Research Center. The reports help scientists compare first-hand conditions with real-time sensors to gain an overall view of the surroundings.
New technologies have also been introduced to support efforts in maintaining Lake Tahoe's beautiful shoreline. The League to Save Lake Tahoe, collaborating with ECO-CLEAN solutions, has launched the BEBOT – a friendly solar and battery-powered robot built to pinpoint the toughest-to-get and thus harmful bits of litter that can accumulate on the beach. While the BEBOT has proven to be an efficient tool in maintaining these spaces for all those who enjoy them, as League to Save Lake Tahoe states, "it takes everyone."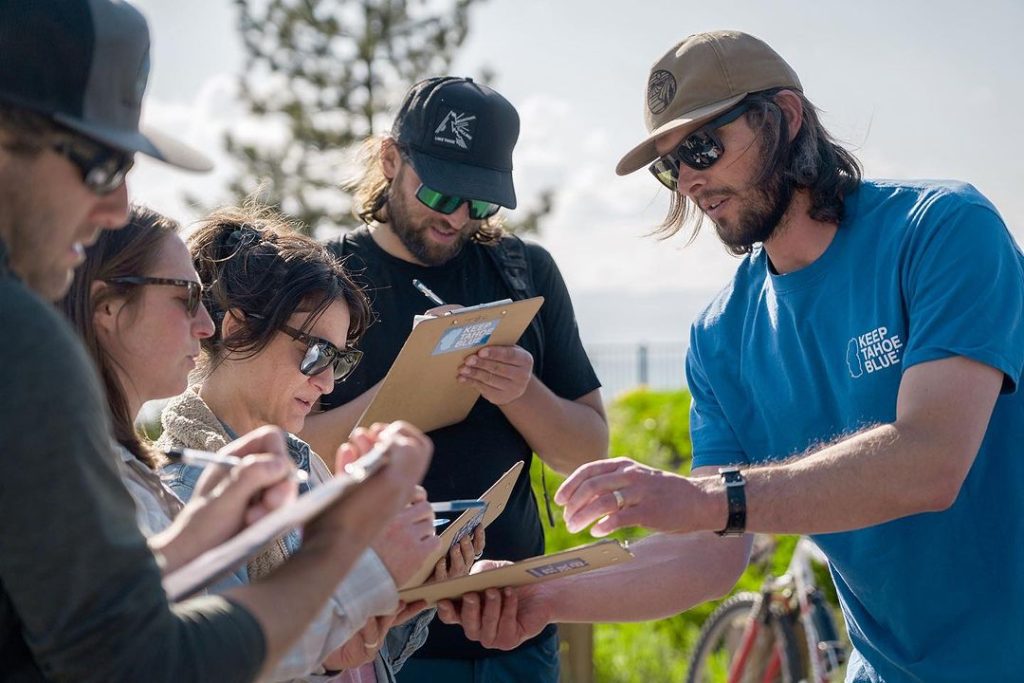 Support Lake Tahoe by participating in Clean Up Days. These events are scheduled periodically throughout the year, usually after holidays like the 4th of July when over 1,000 volunteers gather to pick up trash around the lake. Often there's a party after with live music, food and drink, face painting, kid crafts and local vendors held after the clean up. Clean Up the Lake also organizes clean ups, including diving excursions to remove debris along the bottom of Lake Tahoe.
BUY LAKE TAHOE LOCAL
By patronizing local businesses, you can help keep them running year-round, not just during the most popular seasons. You can purchase a North Lake Tahoe gift card or e-card for your use or as a gift. Many local businesses, restaurants and activities are happy to accept it.
Local entrepreneurs offer a wide range of services, products and activities and are also friendly and helpful. Employees will assist you in finding the perfect gift for a loved one, recommend tasty food and beverage establishments and make sure that you have a fun, memorable experience while visiting North Lake Tahoe.
Twice a year, The Village at Palisades Tahoe hosts a Made in Tahoe Festival. Plan your visit around the spring or fall festival and spend a day exploring local artisans, chefs, entertainers and community organizations. Made in Tahoe is a great way to contribute to many hardworking business owners while immersing yourself in the local culture.
ATTEND TAHOE INSTITUTE FOR NATURAL SCIENCE EVENTS
If you have a love for North Lake Tahoe and its rare natural beauty, you're definitely not alone. The Tahoe Institute for Natural Science (TINS) is an organization full of people just like you who appreciate and want to protect Lake Tahoe. They have several annual events for that exact purpose.
Seasonal Nature Walks – TINS hosts walks and hikes where they identify plants and animals and explain geological points of interest along the way around Lake Tahoe.
Truckee River Day – This October event is when TINS and other non-profits gather with volunteers for a variety of restoration projects like planting native vegetation and improving habitats. There will be live entertainment plus education and art activities as well.
Birding Events – TINS also organizes a Christmas Bird Count and a Mid-Winter Bald Eagle Count where volunteers gather data about the variety and quantity of the local bird population.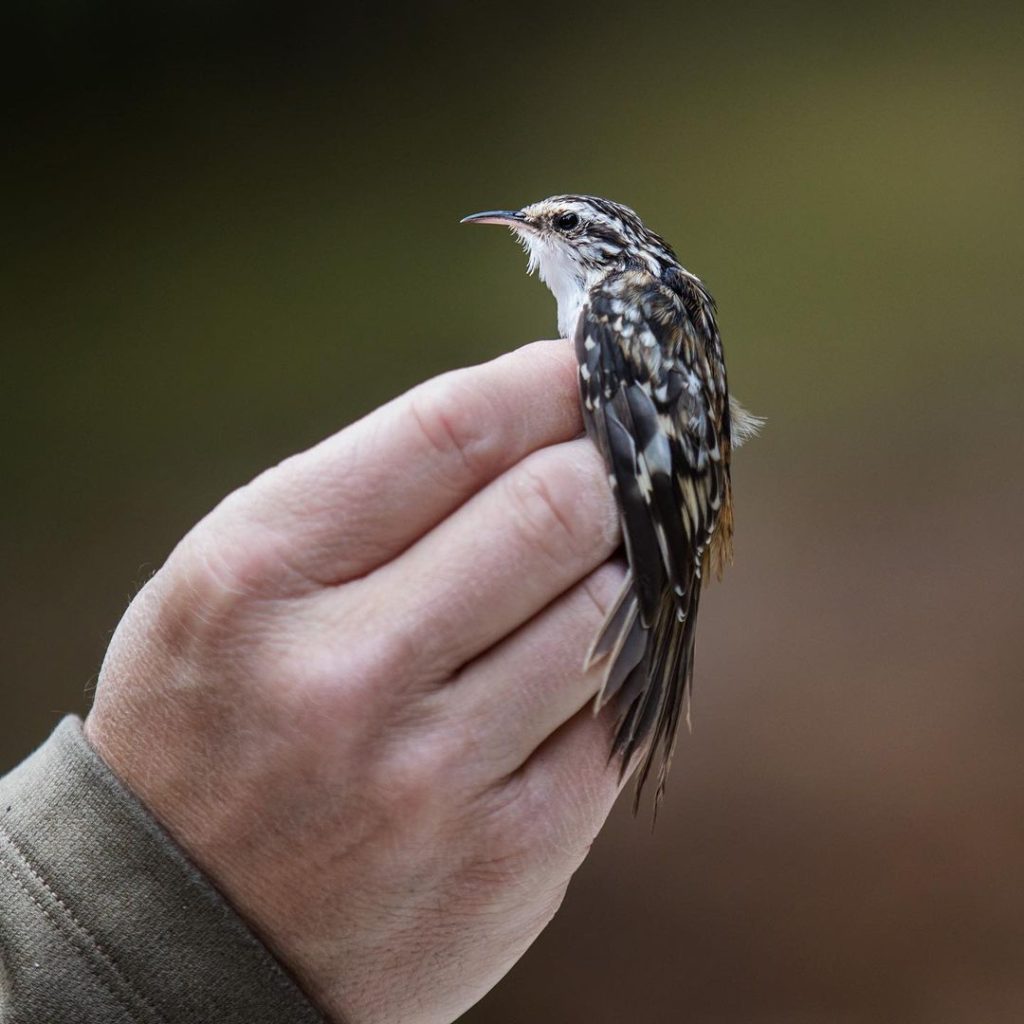 REGENERATIVE TRAVEL
Spending time with loved ones in North Lake Tahoe is an experience that will create a lifetime of memories. Leaving the region better than when you arrived by taking actions to promote regenerative travel will help keep it special for future generations.
With this in mind, we also request that visitors take the Traveler Responsibility Pledge, a commitment to preserving the beauty and natural wonders of the North Lake Tahoe area.