Your Guide to Festivities July 2 – July 4, 2023
Enjoy a Lake Tahoe 4th of July, with celebrations in both the California and Nevada sides of North Lake Tahoe. For the second year in a row, July 4th North Lake Tahoe festivities will feature high-tech drone and laser shows. The innovative shows are not only spectacular to view, but they are a more environmentally friendly way to light up the sky. Additional festivities range from food and music to parades and incredible light shows.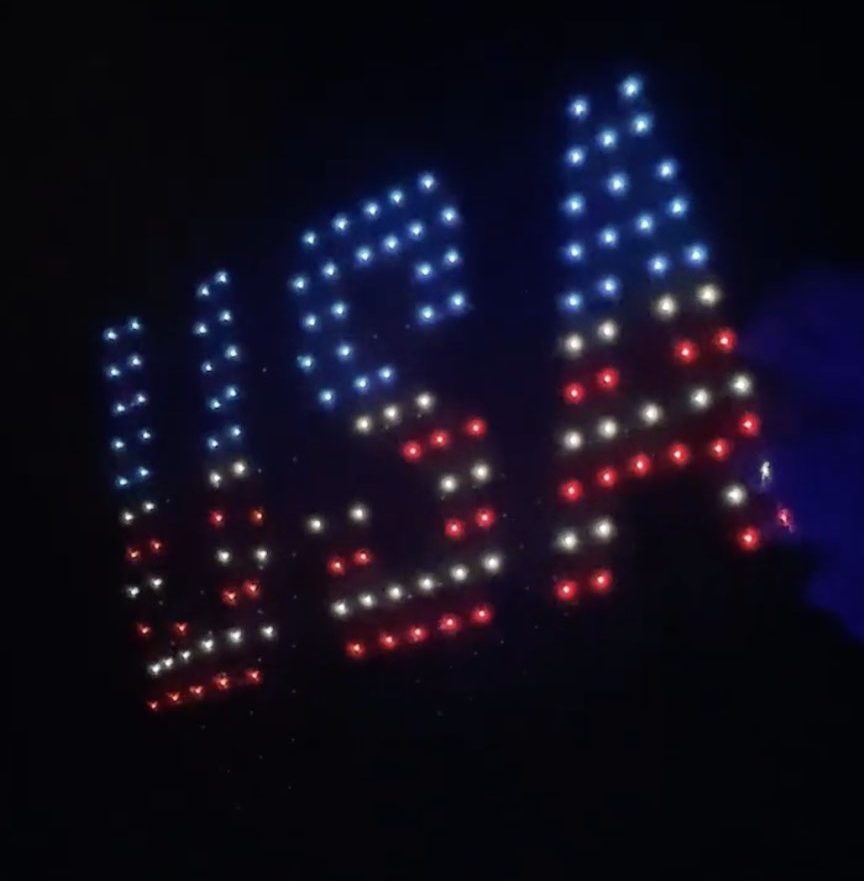 RESPONSIBLE TRAVEL TIPS
The 4th of July is arguably one of the busiest times in North Lake Tahoe. With an influx of people in the area, it's more important than ever to travel responsibly. A few tips to have fun, stay safe and be aware of the environment:
Be fire safe by following proper burning guidelines. Fireworks are prohibited in the Tahoe Basin.
Ensure you are adhering to posted signage and parked legally during attendance of these events.
Utilize public transportation like TART to help get you from your lodging property to the event grounds and help ease traffic around the area. TART Connect hosts special extended summer hours starting right before these events on June 29th.
Pack responsibly by bringing a hat, sunscreen and a reusable water bottle to stay hydrated. Make sure to pack up all your belongings, leaving no trace behind.
Check weather conditions before you go – while the summer is usually sunny, calm mornings often give way to windy afternoons.
Sign up for county and state alerts for the latest on travel advisories, including potential wildfire activity.
Be "Bear Aware" by removing any food from your car.
Want to give back? Each year on July 5, Lake Tahoe residents and visitors turn out for one of the largest cleanups of the year. Held at various locations around Lake Tahoe, volunteers remove litter from beaches to help protect the area's wildlife and the lake's clarity.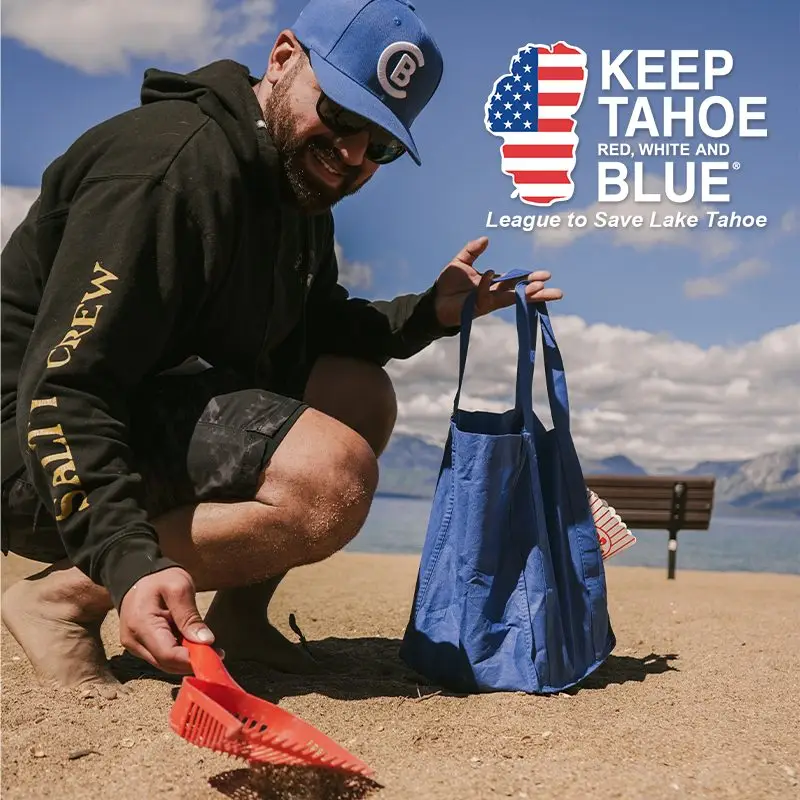 INCLINE VILLAGE CRYSTAL BAY LOCAL HEROES 4TH OF JULY CELEBRATION
July 2-4, 2023
From pancake breakfasts to laser and drone shows, the Incline Village Crystal Bay Community & Business Association is showcasing Independence Day festivities for all ages and doing so two days early. All activities for the celebration were planned with the beloved environment in mind and the community is dedicated to preserving the natural wonders of the region.
More information can be found here and below.
North Lake Tahoe Fire Protection District Flag Raising & Pancake Breakfast
Sunday, July 2 | 8-10 a.m.
Kicking off the festivities, this complimentary breakfast takes place at Station 11, located at 875 Tanager St. in Incline Village. They'll be serving pancakes, sausage, fresh fruit and hot coffee, and once your bellies are full, you can enjoy the parade that will start immediately following the breakfast.
Kids Bike Parade and Local Heroes Parade
Sunday, July 2 | 10 a.m.
Children can ride their bike, scooter or wagon and lead the parade. Check-in and bike decorating takes place at 9:15 a.m. Make sure to register your child for the parade.
The Local Heroes Parade will feature floats, classic cars and more carrying past and present military personnel, first responders and community workers such as teachers and healthcare staff. Groups and individuals are encouraged to join the parade by registering their information. Parade staging begins at 8 a.m.
Local Heroes Community Fair and WCSO Meet & Greet
Sunday, July 2 | 11 a.m.-3 p.m.
Enjoy a community fair featuring an afternoon of carnival games, vendor booths and free products from a variety of local businesses. In addition, meet Washoe County Sheriff Darin Balaam and take a close look at the sheriff department's vehicles. The event will be held at Village Green at 960 Lakeshore Blvd.
Highlander Pride's Backyard BBQ
Sunday, July 2 | 11 a.m.-3 p.m.
Highlander Pride – a nonprofit organization – will present barbecue cooked by Incline High School athletic coaches and supported by student athletes. The event, held at Aspen Grove, will also feature beer and other drinks. Pay with Venmo or cash only.
Veterans Recognition Lunch
Monday, July 3 | Noon-1:30 p.m.
Hosted by the IVCB Veterans Club and held at Aspen Grove, the lunch is a tribute to veterans and active-duty personnel. Tickets will be sold at the gate. Veterans eat for free.
Flag Retirement Ceremony
Monday, July 3 | 7:30-8:30 p.m.
Bring your old and worn American flags to retire in this traditional and moving ceremony. The event will be held at the Village Green fire pit.
Veterans Club Pancake Breakfast
Tuesday, July 4, 8 a.m.-Noon
Aspen Grove will be the site of a delicious pancake breakfast to support local veterans. Enjoy bacon, sausage and blueberries with your pancakes, with mimosas and Bloody Marys available as well. Admission is $10 for ages 12 and up, $5 for ages 6-11 and free for ages 5 and under.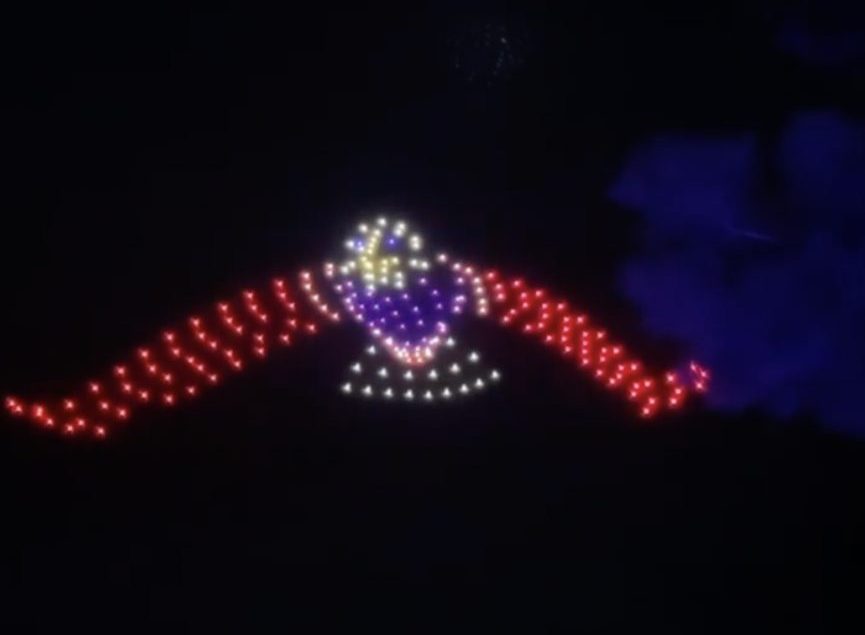 Incline Village Crystal Bay SkyShow
Tuesday, July 4 | 7-10:30 p.m.
Building on last year's first and largest commercial drone show flown in Lake Tahoe, this year's grand finale SkyShow takes place at the Incline Village Ridgeline ball fields and promises to be bigger and brighter than before. The evening kicks off with a DJ set by Mark Sexton, entertainment, kids games and U.S. trivia with MC Uncle E. Food trucks and a beer garden will be available to purchase refreshments. At 9:30 p.m., prepare to be wowed by a laser show performed by Summit Creative with synchronized music by DJ Mark Sexton, followed immediately by the drone show produced and performed by Verge Aero, one of the nation's premier drone entertainment companies.
Attendees are encouraged to bring blankets, beach chairs, picnic baskets and coolers (no glass please). Help do your part by walking, biking or carpooling to the event, as well as taking your trash and recycling with you.
For more information, including parking and shuttle lots, click here.
TAHOE CITY 4TH OF JULY CELEBRATION
July 4, 2023 | Noon-10 p.m.
Tahoe City has a fun-filled musical celebration planned, as well as recommendations for protecting the environment during the festivities.
The free family-friendly event at Commons Beach will feature some of the area's top DJs throughout the day, kicking off at noon. See below for the full lineup:
12-2pm: Mark Sexton
1-4pm: Face Painting and Temporary Tattoos
2-4pm: Rev. Rusty Reams
2-4pm on (Bubble Show and Hula Hoops)
4-6pm: Disco Terrorist
5-8pm: Face Paint
6-8pm: Funksalot
8-10pm: All Good Funk Alliance
9:15 LED Laser and Glow Show
9:30pm: Tahoe City Drone Show
9:45pm: Closing DJ and Announcements
10pm: 4th of July Celebrations Conclude
Join the jams from wherever you are – turn your radio to 101.5FM KTKE, listen online at TruckeeTahoeRadio.com, or download the free Truckee Tahoe Radio mobile app.
The grand finale is the Tahoe City Drone Show at 9:30 p.m. This year, Tahoe City Downtown Association has announced that the show will be the largest drone light show ever held at Lake Tahoe. With 300 drones, the cutting-edge display offers high-tech creativity and amazing visuals visible shore to shore. Watch the sky light up with a brilliant celebration of technology, art and the love of Lake Tahoe.
Satellite viewing areas are also available at multiple locations, including boat spots, restaurants, Bristlecone and Skylandia. For additional information on viewing locations, please visit visttahoecity.org.
Organizers of the daylong event are mindful of the impact the festivities can have on the beautiful North Lake area. Help us be kind to our environment and pick up your litter before your group departs the festivities. In addition, festivalgoers are encouraged to carpool, walk, bike or take public transportation to the event.
Park at any of the free lots in Tahoe City or take advantage of parking at the Northstar California resort and take a free shuttle to the event, running every 30 minutes. Visit TahoeTruckeeTransit.com for all complimentary bus and shuttle service schedules.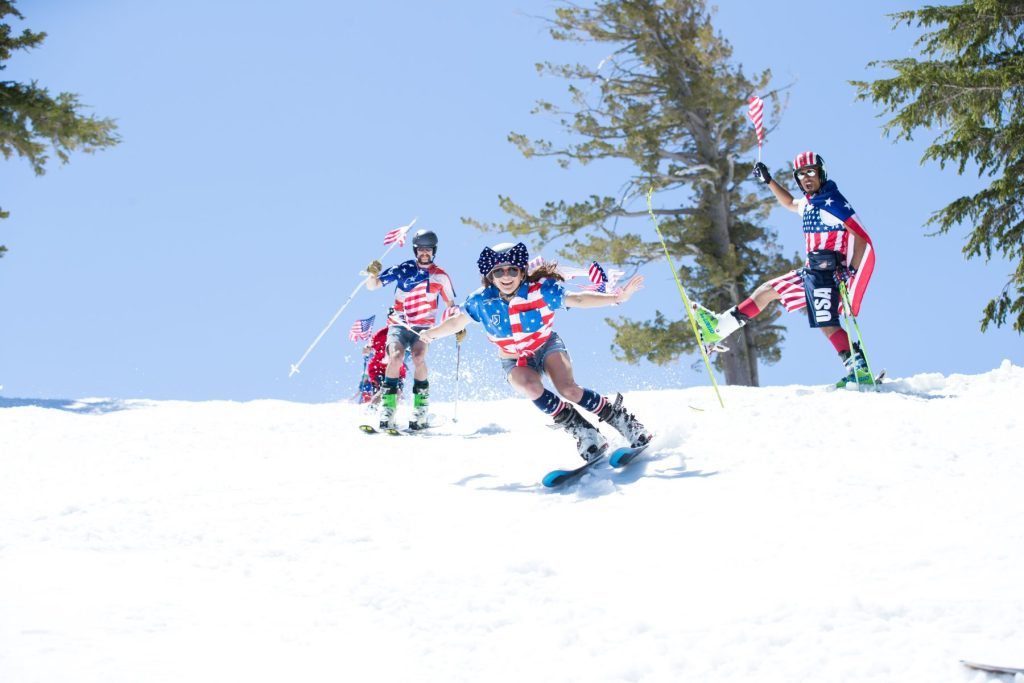 FREEDOM FEST AT PALISADES TAHOE
July 1 – 4, 2023 | 8-3pm
The snow has been so incredible this year, why not take a final ride of the season at Palisades Tahoe? Done your best red, white and blue gear, and come celebrate Freedom Fest where you can enjoy celebratory skiing and snowboarding, then cap the day with live music. The event will be going on all weekend long.
On actual July 4th, there will be a t-shirt giveaway to the first 500 people who arrive on the mountain (starting at 8am) followed by live music until 4pm and a special Bluesday Concert at night until 8:30pm.
Before the event, make sure you have a parking plan: Parking at Alpine is $10 to reserve in advance. Note that proceeds will be donated. Parking at Palisades is free with no reservations required. Shuttles will run between the base areas every 15 minutes from 7am – 5pm.
See the full lineup of events here.
STAY FOR A WHILE
The beautiful North Lake Tahoe area – with its Sierra Nevada granite peaks and the largest alpine lake in North America – is a place everyone should see. Spend some time before and after the Lake Tahoe 4th of July activities and see what you've been missing. There are plenty of lodging options, restaurants, hiking and biking trails, beaches and much more.