Summertime in Lake Tahoe is filled with festivals and events you won't want to miss. From the shores of Lake Tahoe to surrounding mountains and everywhere in between, summer is the perfect time to embrace culture, music, dance, art and so much more.
Starting in May and continuing throughout the summer, enjoy everything from human-powered sports to theatre, concerts, comedy shows and an assortment of festivities that benefit North Lake Tahoe businesses and nonprofit organizations. Whether you're a foodie, family, artist, athlete, dog or wine lover, there is something for you this summer in Lake Tahoe.
Check out our list of some can't-miss summer events in North Lake Tahoe. For a full event lineup year-round, visit GoTahoeNorth.com/events.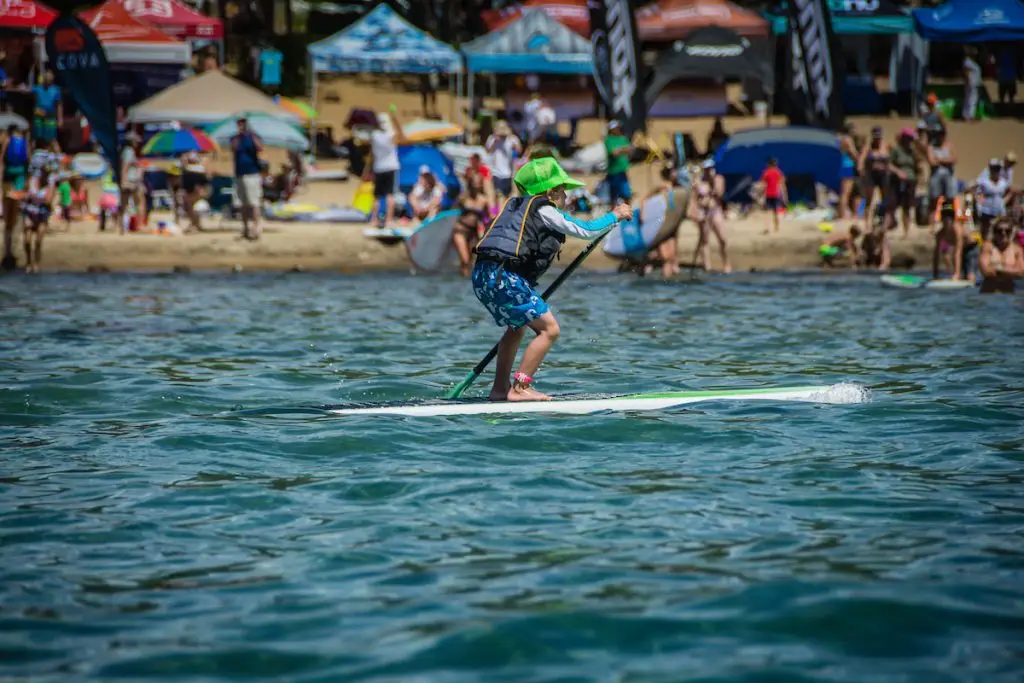 REMINDER: TRAVEL RESPONSIBLY
Summer is naturally a busy season, so before heading off to any of Lake Tahoe's summer events, we encourage you to be mindful of the people and environment around you. Our tips for responsible travel this summer include:
Ensure you are adhering to posted signage and parked legally during attendance.

Utilize public transportation like TART to help get you from your lodging property to the event grounds. TART Connect hosts special

extended summer hours

starting June 30th.

Respect the environment by disposing of any trash in trash receptacles.

Pack responsibly by bringing a hat, sunscreen and a reusable water bottle.

Check weather conditions before you go – while the summer is usually sunny, calm mornings often give way to windy afternoons.

Sign up for county and state alerts for the latest on travel advisories, including potential wildfire activity.

Be "Bear Aware" by removing any food from your car.

Be fire safe by following proper burning guidelines. Additionally, fireworks are prohibited in the Tahoe Basin.
For more information on how to travel responsibly in North Lake Tahoe, see our Know Before You Go Guide.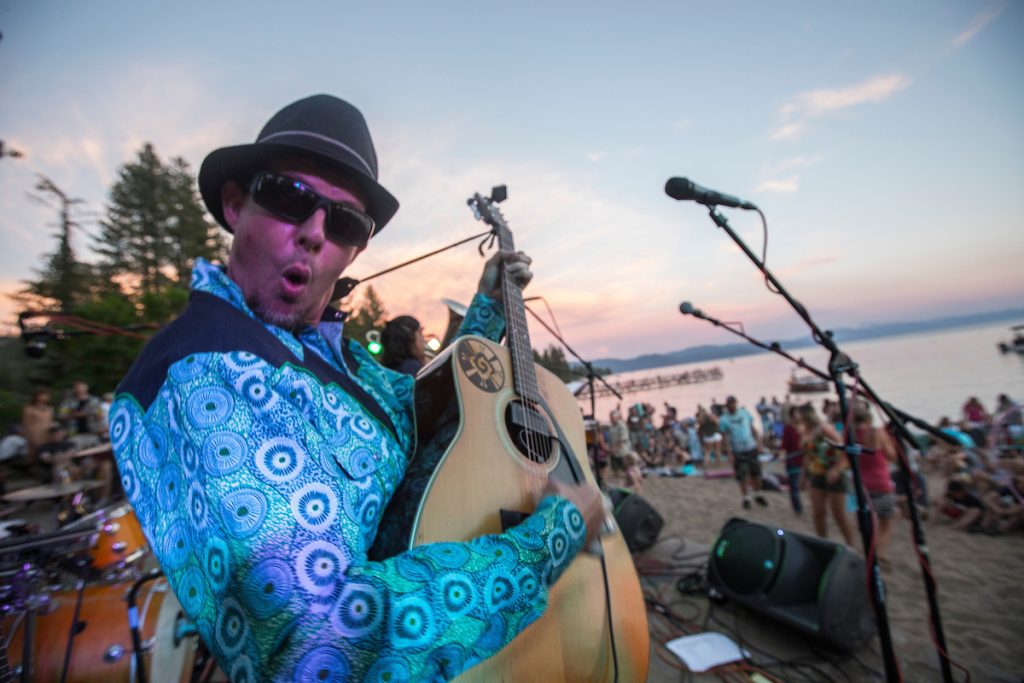 NORTH LAKE TAHOE SUMMER EVENTS LINEUP
Free Weekly Music and Events
| All summer long, various locations
North Tahoe is home to an incredible lineup of free weekly events:
Tahoe City Solstice Festival
| June 8-18, Tahoe City
To celebrate the kickoff of summer, this 10-day Solstice Festival will bring together artisan food and wine, acclaimed musicians and artists, and the celebrated shops, restaurants and galleries that reside on Lake Tahoe's Tahoe City & West Shore.
Tahoe City Food & Wine Classic
| June 10, 1-4 p.m., Tahoe City
Enjoy a lakeside stroll downtown while tasting delicious wines and beverages paired with scrumptious bites from acclaimed North Lake Tahoe restaurants and caterers. The Classic is a fundraiser for the nonprofit Tahoe City Downtown Association.
Tahoe Joy Festival
| June 11, Noon-5 p.m., Tahoe City
Celebrate the local music and art community during the family-friendly Tahoe Joy Festival. During this free inaugural event, enjoy regional musicians Peter Joseph Burtt & the King Tide, Matt Axton & Badmoon and Jenni & Jesse of Dead Winter Carpenters, as well as youth performances, vendors, artists and food trucks. The festival benefits the Tahoe Truckee School of Music and the Tahoe City Downtown Association.
Broken Arrow Skyrace
| June 16-18, Palisades Tahoe, Olympic Valley
The three-day racing event consists of eight iconic distances (plus a kids' race) that showcase the beauty of Lake Tahoe. Designed in the vein of the classic European Skyraces, the Broken Arrow Skyrace represents a unique style of mountain running characterized by off-trail climbing on steep terrain with massive amounts of vertical gain and loss at altitude.
Crystal Bay Casino Concerts
| June 29-Nov. 4, Crystal Bay Club Crown Room
Ben Bailey, known as TV's Cash Cab driver, will bring his comedy act to Crystal Bay Casino on June 29. Other acts scheduled to appear during the summer and fall include: Led Zeppelin cover band Zepparella on July 1; Tainted Love on July 22; Petty Theft on Aug. 26 and more.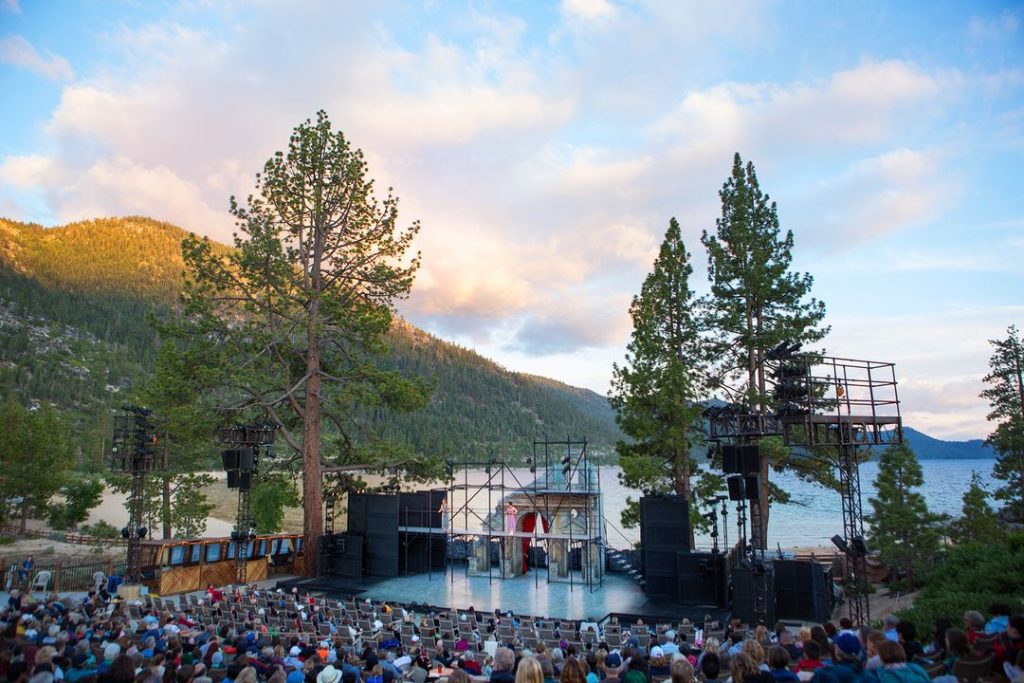 Lake Tahoe Shakespeare Festival
| June 30-Aug. 20, Sand Harbor Beach, near Incline Village
The festival's 51st anniversary season is headlined by productions of the wild musical comedy, Little Shop of Horrors; and Young Shakespeare's entertaining adaptation of William Shakespeare's romantic comedy, As You Like It. In addition, the festival's Showcase Series will feature performances by orchestras, tribute bands and more from July 21-Aug. 21. This stunning venue is a favorite among visitors and locals alike.
Classical Tahoe
| July 9-Aug. 17, Incline Village
Experience a summer of wonderful music by the lake on the Sierra Nevada University campus. The Classical Tahoe Ricardi Pavilion is the site of outdoor orchestra, jazz and chamber music concerts by some of the leading classical musicians. Children will delight to the sounds of the Family Concert and Music Makers Faire, held from 11 a.m.-2 p.m. on July 30, with proceeds benefiting the festival's educational programs.
Gambler's Run Music Festival
| July 14-16, Crystal Bay Club Crown Room
Fancy a unique blend of music, mountains and gambling? Twenty bands are scheduled to perform at Crystal Bay Casino's inaugural three-day festival. Move to the quirky tunes with artists such as Pigeons Playing Ping Pong, Shovels & Rope, SunSquabi and Big Sam's Funky Nation heading the lineup.
Lake Tahoe Reggae Festival
| July 22-23, Palisades Tahoe, Olympic Valley
Enjoy a dozen-plus band performances and more at the 6th annual Lake Tahoe Reggae Festival. Among the scheduled bands are Rebelution, The Expendables, Pipe Down, Pepper, Stick Figure, Iya Terra and Claire Wright.
Lake Tahoe Dance Festival
| July 26-29, various venues
A highlight of summer in Tahoe City has become the Lake Tahoe Dance Festival, known for bringing first-rate artists from around the world. The 11th annual outdoor dance festival is a presentation of the Lake Tahoe Dance Collective and offers main-stage performances, audience participation demonstrations, meet-the-artist talks and more.
49th Annual Lake Tahoe Concours d'Elegance
| Aug. 11-12, Homewood
Widely regarded as North America's premier wooden boat show, Concours d'Elegance will feature the world's best antique and classic utility boats from various manufacturers. The event benefits the Tahoe Yacht Club Foundation to help preserve the environment and history of the Lake Tahoe Basin.
Brews, Jazz and Funk Fest
| Aug. 12, 2-8 p.m., The Village at Palisades Tahoe, Olympic Valley
At the Brews, Jazz and Funk Fest, you can sip on a wide array of tasty beers from more than 10 different breweries, as well as enjoy an incredible lineup of music on multiple stages from ALO, Monophonics and Sal's Greenhouse. All proceeds from the event benefit the Humane Society of Truckee-Tahoe.
TaHoeNalu Festival
| Aug. 12-13, Kings Beach
The 17th annual TaHoeNalu Festival celebrates fun, family, friends and the Hawaiian spirit with an event that has grown from a grassroots dedication to the love of stand up paddleboarding to a multi-event festival. Novice paddleboarders and experts alike are welcome, with races, clinics, demos and a vendor village. There will also be live music, food and raffle drawings each day.
Tahoe City Art by the Lake
| Aug. 18-20, 10 a.m.-5 p.m., Boatworks Mall, Tahoe City
Set on the North Shore of Lake Tahoe, the 13th annual Tahoe City Art by the Lake gives visitors an opportunity to meet with more than 30 artisans showcasing a wide variety of arts and crafts, including photography, oil paintings, ceramics, jewelry and more. The event area offers a stunning view of Lake Tahoe.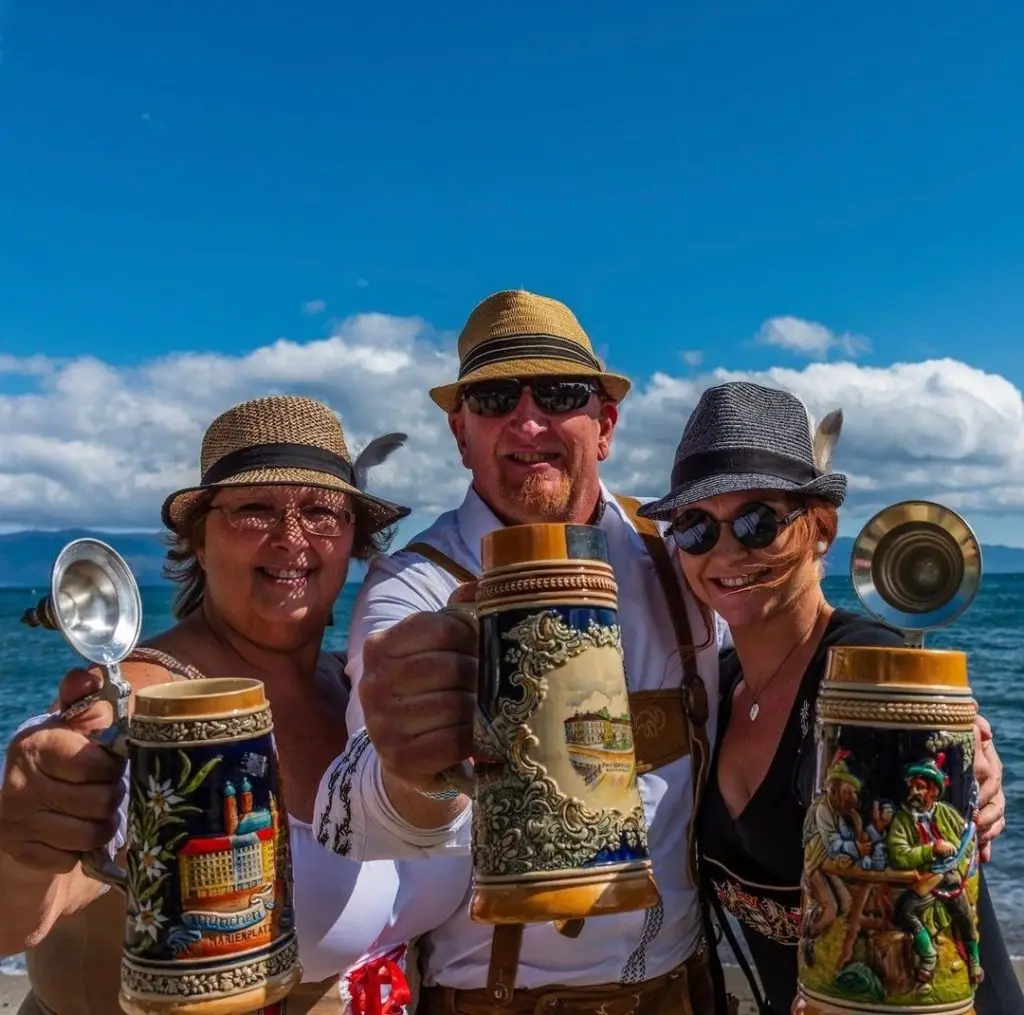 Oktoberfest
| Sept. 30, 11 a.m.-5 p.m., The Village at Palisades Tahoe, Olympic Valley
The fun celebration of beer, music, dance and food returns on Sept. 30. The traditional Oktoberfest event features authentic German beer and Bavarian music and dance, as well as games and live entertainment. Authentic brats and pretzels, European desserts and pastries, and root beer floats for the kids make this an excellent event for all ages.
For more information about North Lake Tahoe events and festivals, visit www.gotahoenorth.com/events.
ENJOY YOUR STAY
In town for any one of Lake Tahoe's unique summer events? Make Lake Tahoe's wide open spaces feel like yours. If you'd like to maximize your vacation days, add weekdays to your trip to take advantage of greater availability for lodging, tours, meals and more.
Speaking of beauty, North Lake Tahoe is surrounded by the majestic granite peaks of the Sierra Nevada. Although there's plenty to do near or in Lake Tahoe – fishing, water skiing, kayaking and sunbathing on the beach, to name a few – the mountains during the summer beckon those who enjoy bike riding, hiking and zip lining. There are hundreds of miles of trails for you to explore.
Let us help you plan your summer stay and make the most of your time here while ensuring a safe, enjoyable adventure.