STOKE Mountain Tours at Diamond Peak
For the safety of residents, the North Lake Tahoe destination is asking visitors to refine travel plans and come again when travel is safe and viable. As a result of the current Stay at Home orders, most regional events have been cancelled and/or rescheduled. Please inquire directly with the event producer if you have questions during this time of uncertainty.
North Lake Tahoe will welcome visitors back with the same open arms we've always had – but for now, for the safety of all our residents, please stay home. We encourage you to enjoy our destination from afar – plan a future trip using resources on our website, enjoy Lake Tahoe's tranquility through our social pages @TahoeNorth and we'll see you when this is all over.
10:30 AM - 11:30 AM
Jan 11, 2020
Diamond Peak Ski Resort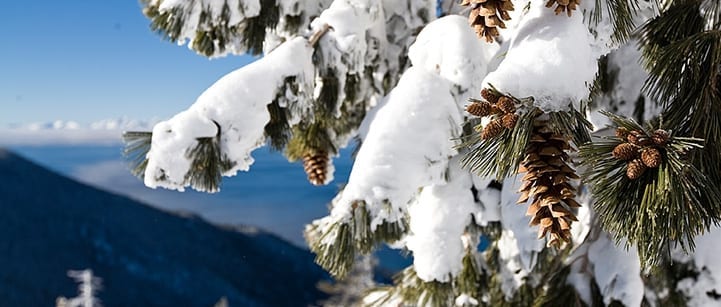 In partnership with the Incline Village General Improvement District's Waste Not conservation staff, Diamond Peak will offer a series of free guided interpretive ski/snowboard tours of the mountain this winter. Program participants will meet behind the Base Lodge with a guide before touring the mountain to discuss the unique plant and animal life that flourishes within the ski area's boundaries, as well as the history of the resort, of Incline Village and the Lake Tahoe region as a whole. Learn about Diamond Peak's recent certification through STOKE Certified and continuing efforts to incorporate sustainable practices into operations and education.
Meet on the snow behind the base lodge (near the ski racks and large trail map sign). Must be an intermediate skier or snowboarder and have a valid lift ticket or season pass to participate, unless otherwise noted.
2020 Tour Dates
Saturday, Jan. 11, 10:30am – 11:30am
Saturday, Feb. 8, 10:30am – 11:30am
Saturday, March 7, 10:30am – 11:30am