Tahoe Food Hub's Foodshed Dinners
5:00 pm - 10:00 pm
Jul 27 - Aug 20, 2023
Camp Wamp
$175/person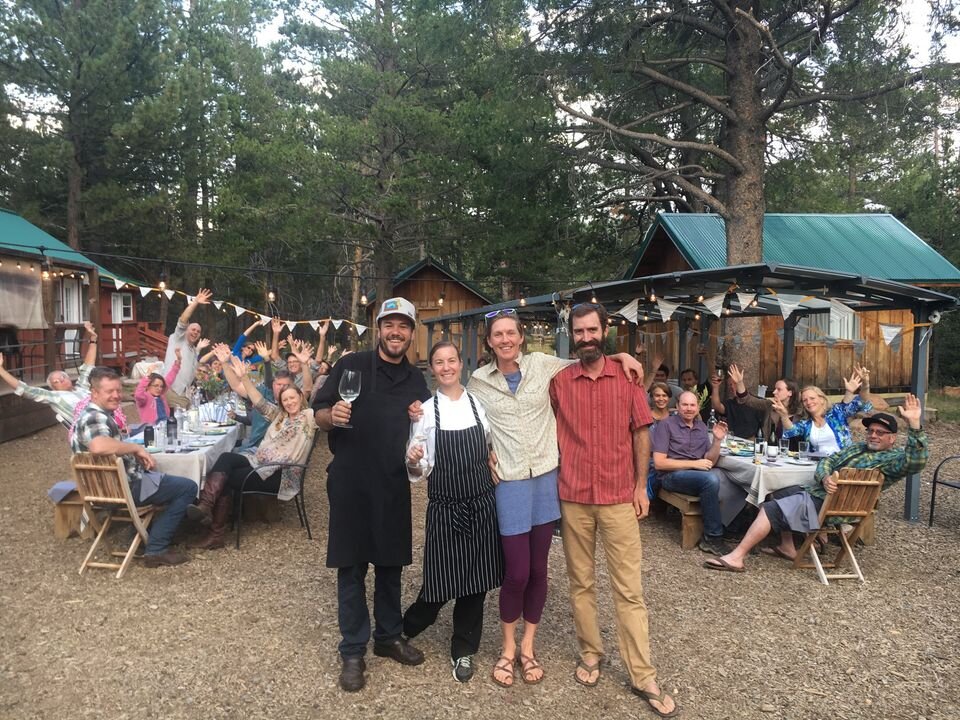 Dinners: July 27, August 17, and August 20, 2023
Join Tahoe Food Hub this summer for our annual Foodshed Dinner series. These 4-course dinners are a true Farm-to-Table event, each featuring a local chef creating a delicious meal of locally sourced produce and proteins procured through Tahoe Food Hub's farmer network. Proceeds support the Food Hub's Community Impact Programs, including the Giving Box Program which offers fresh, local food to families in need, and the Farm To School Program.
Dates:
7/27 at Camp Wamp on Donner Summit with Chef Billy McCullough of Dragonfly
8/17 at Tunnel Creek Cafe in Incline Village with Chef Scott Yorkey
8/20 at Dancing Pines in Sierraville with Chef Alex Tolger of MOGROG
Tickets are $175/person and include dinner, dessert, and two glasses of wine/beer (additional beverages available with donation). Each event has a 100-person capacity, so reserve your seat at the table today and meet the farmers who grow our food, hear their stories, and celebrate the harvest!
Tickets and reservations can be made online at https://www.tahoefoodhub.org/events
Event Address:
255 Cal Rd, Soda Springs, CA 95728