Wanderlust Festival
7:00 AM - 9:00 PM
Jul 18-21, 2019
Squaw Valley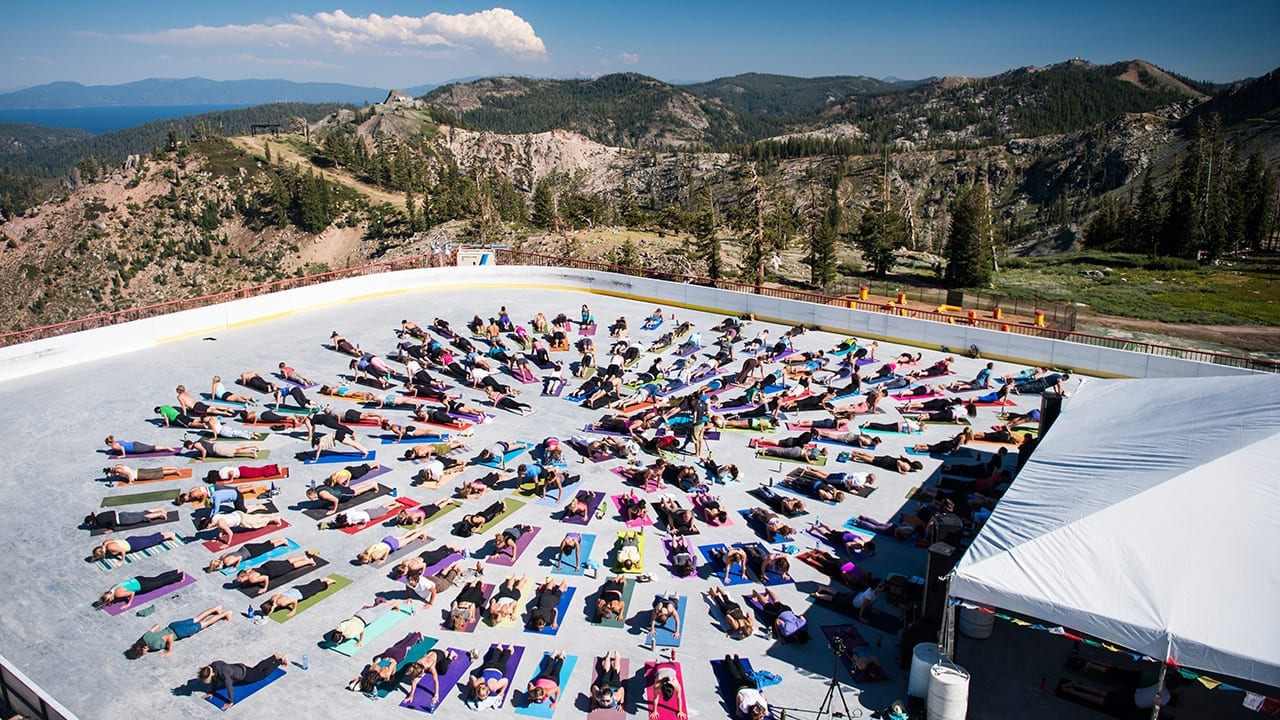 Wanderlust Festival
July 20 + 21. Squaw Valley is home to the world-renowned Wanderlust Yoga Festival, a four-day event that celebrates yoga, meditation, music, nature and camaraderie all in the pristine setting of Squaw Valley. Some of the world's best yoga and wellness teachers, and top musical acts descend upon Squaw for the event, bringing expertise and passion to the festival.
The Village at Squaw Valley Lodging
Stay in the heart of the Village and just steps from Wanderlust festival happenings. Lodging is still available exclusively for Wanderlust attendees.*
*Must show festival tickets upon check-in. Subject to availability.
Kula Mar
8am-8pm
Walk through the Kula Market to discover your favorite yoga, food & beauty brands.
The Food Co-Op
7am-10pm
Grab a quick healthy bite to eat from the Wanderlust Food Co-Op. Here you'll find a number of hand-selected local options that are all good for the body and soul.
High Camp Pool Parties
July 19-21, 12:30-4:30pm
Enjoy our mid-mountain Pool & Hot Tub with a special party for Wanderlust Festival goers!
Ride the Wanderbus: $52-$70
We'd like to encourage attendees to ride the WanderBus to Squaw Valley. It's a money saver and a way to start the festival experience off early (like riding the bus to summer camp). There are pick-up locations in San Francisco, Oakland, Sacramento, and Reno.