Auburn Ski Club Training Center
530-426-3313
19749 Boreal Ridge Road, Soda Springs, CA 95728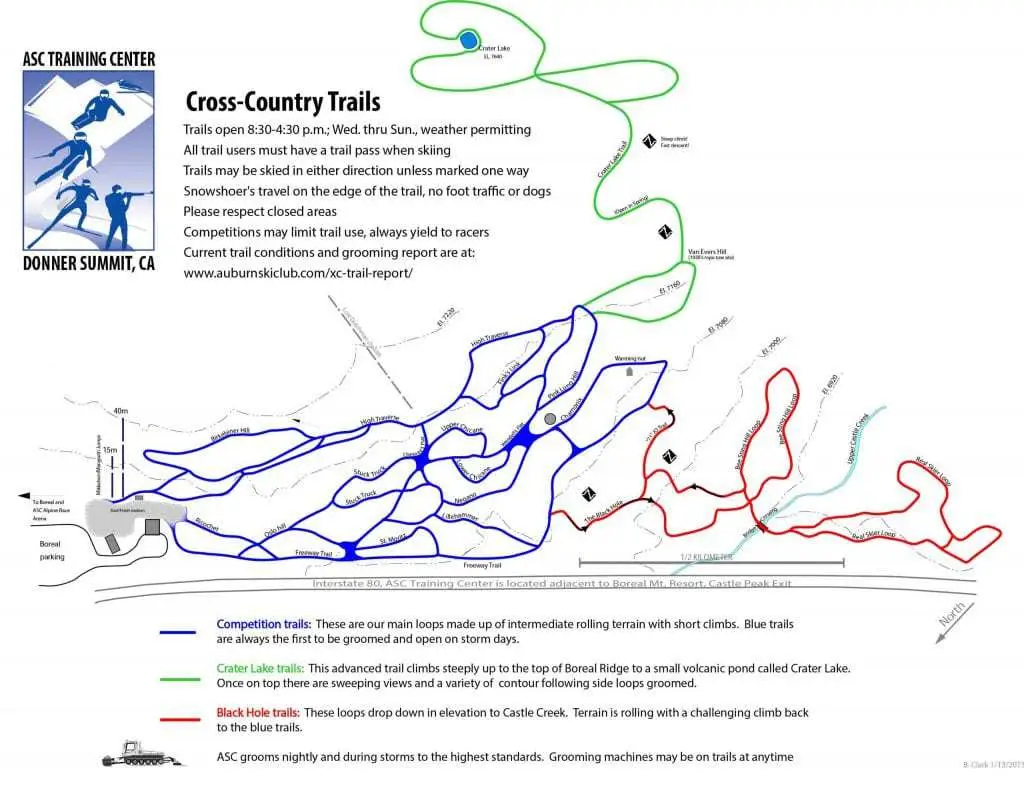 ASC Training Center is located on Donner Summit and is one of the few organizations in the USA offering Cross-County, Alpine, Snowboard and Biathlon facilities and programs. ASCTC operates a world class 20 KM trail system and offers day passes and season passes. The trail system is open Wed. – Sun. and holidays 8:30am to 4:30pm. Our snowfall and season is legendary, often beginning late October and well into the Spring, we've groomed as late as July 4th.
ASCTC is well known for the highest quality grooming to ensure a prefect skiing surface for our members, athletes and guests. Trails offer scenic views of Castle Peak and sweeping views of Donner Summit from the Crater Lake trail. ASC Training Center and our dedicated volunteers host races including citizens, school and junior Olympic Qualifiers. We've hosted the 2004 NCAA National Championships, USSA Junior National Championship in 2005, 2000 and has been awarded the event in 2015. Auburn Ski Club was founded in 1928 and has a legacy of creating winter sports opportunities for youth and families from all over northern California. As the premier competition/training center on the west coast the center blends together an atmosphere of national caliber athletes, ski teams, family recreational skiing, youth development and international level competitions. ASCTC welcomes everyone. Terrain: 15% beginner, 50% intermediate, 35% advanced. Kilometers: 20. Grooming: All trails daily
Dog friendly: No. Elevations: Base Lodge 7100', Crater Lake trail summit 7640'. Rentals: Skate, classic, season long lease for program participants. Instruction: On scheduled Sunday's or by appointment, many season long programs offered. Amenities: Large lodge, 2000 sq. ft. overflow building, Biathlon range, XC start/finish stadium. Location: 19749 Boreal Ridge Rd., I-80 Castle Peak, west end of the Boreal parking lot.
< Back to blog
Auburn Ski Club Training Center
Last updated: September 2022