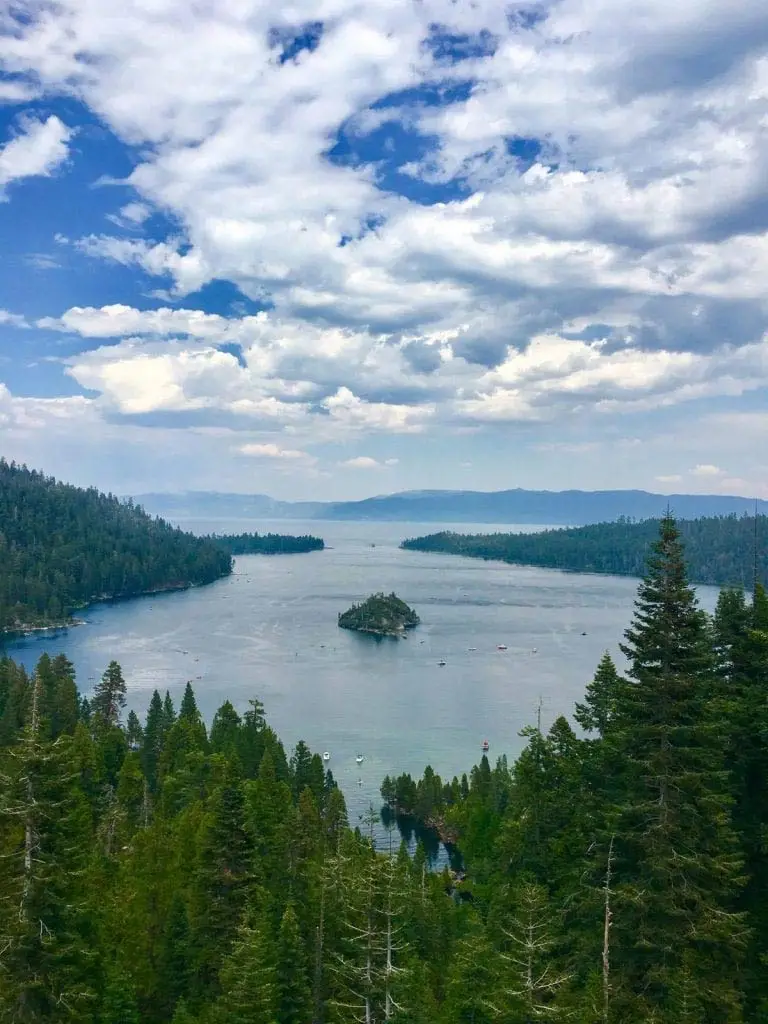 Directions to the trailhead: Take Highway 89 north from South Lake Tahoe approximately 8 miles to the Bayview Campground across from Inspiration Point. Parking is located at the far end of the campground. Access: Offering magnificent views of Emerald Bay and Lake Tahoe, this steep trail leads you up the side of Maggie's Peak into Desolation Wilderness. Stop at Granite Lake for a short rest along the way. In 2.7 miles this trail intersects with the Eagle Falls Trail. Attractions and Considerations: Corral and watering facilities for horses are available at the trailhead.
A wilderness permit is required.
Day hikers, pick up your permit at the self serve area at the trailhead. Overnight hikers will need an overnight permit for Desolation Wilderness. This permit must be purchased before you get to the Bayview Trailhead.