Clearly Tahoe
(530) 554-4664
PO Box 10196, Zephyr Cove, NV 89448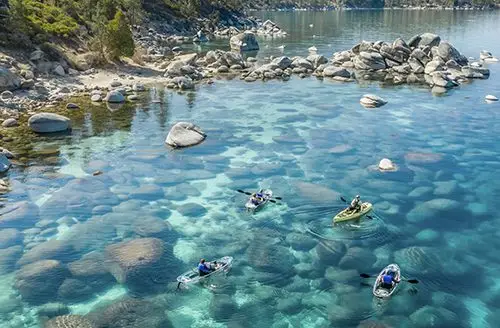 Clearly Tahoe specializes in providing unique guided tours in completely transparent kayaks.
Join us for an unforgettable adventure as you paddle through the crystal clear waters and explore depths of up to 75 feet below the surface!
Our tours suitable for all ages and skill levels (6+). This is an activity the whole family can enjoy together. Private tours available for as little as 2 or as many as 180 guests.
We are happy to announce we are now open and operating inline with government restrictions and CDC recommendations.