Eagle Falls & Eagle Lake Trail
Highway 89 at Emerald Bay, CA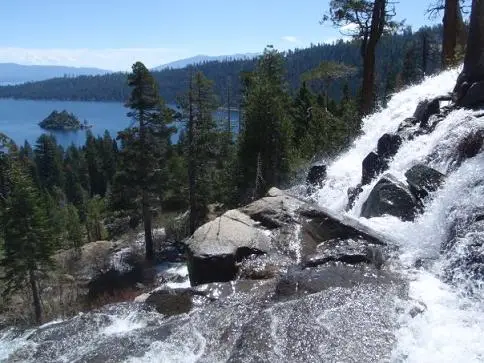 Take Hwy 89 South from Tahoe City approximately 16 miles to the Eagle Falls Picnic area on the right. Wilderness permit required.
For a moderate hike - walk up to Eagle Lake doesn't take too long. Very popular short hike for families with small kids.
Description: This steep trail leads back into the heart of Desolation Wilderness, passing by several lakes along the way. Eagle Lake is only 1 mile and a popular destination for day-hikers looking to picnic lunch or take a swim. 4.5 miles to Dicks Lake, Upper and Middle Velmas; 5 miles to Fontanillas.
Trail continues into Desolation Wilderness and becomes a more intermediate to expert trail. Very popular spot during busy times, plan accordingly.
< Back to blog
Eagle Falls & Eagle Lake Trail
Published on: January 2015