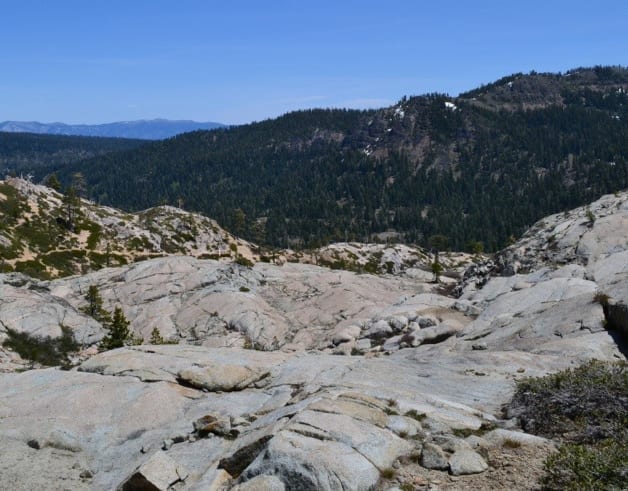 Distance: 5
Difficulty: Moderate
Trailhead: Five Lakes can be accessed via Barker Pass or the Five Lakes Trailhead. To get to Barker Pass, take 89 South from Tahoe City 4.2 miles to the Caspian Picnic Area. Turn right on Blackwood Canyon Rd. and continue 7.1 miles to Barker Pass, where the pavement ends. The trailhead is 2.3 miles after that.
The Five Lakes trailhead is located about 2 miles down the Alpine Meadows access road, on the right hand side. Look for a small sign just off the road.
Description: From Barker Pass, follow the Powderhorn Trail 4 miles to Diamond Crossing where the Five Lakes Creek Trail begins. The trail winds alongside and across Five Lakes Creek until reaching Whiskey Creek, with several intersecting trails and detours along the way. Alternately, from the Five Lakes Trailhead, follow a well-manicured trail up through the valley between Squaw Valley and Alpine Meadows. The five serene lakes are open to fishing and swimming. Camping is not allowed within 600 feet of the lakes.