Granlibakken Tahoe Ski Area
Granlibakken Tahoe ski area truly offers an authentic Tahoe experience, with a history that dates back nearly 100 years when extreme tobogganers found the perfect hill, sheltered in the Sierra Nevada pines at 6,350 ft. When these adventurers realized they could divert water from a nearby spring to create an icy-fast speed slide, all bets were off. The site soon became "Olympic Hill"—a place competitive ski jumpers from around the world would come to break records for decades. In the 1940s, Norwegian ski jumper Kjell "Rusty" Rustad leased the valley, added amenities, and gave Granlibakken its Norwegian name, which means "hill sheltered by trees."
Today Granlibakken Tahoe is a popular conference center, lodge, and resort with a focus on bringing people together to connect, collaborate and celebrate. Its popular ski and sled area are still making memories for many, and generations of skiers and snowboarders continue to earn their chops on the historic slope. With half-priced skiing & sledding day tickets for lodging guests, Granlibakken Tahoe makes it affordable for everyone to get out on the slopes this winter. Granlibakken Tahoe's wide variety of accommodations on site, ski hill and relaxed atmosphere will make your Tahoe getaway memorable.
Intimate ski hill for beginners-intermediates
Sledding, and night sledding on select dates
Lodging guests receive ticket discounts
Rental shop and warming hut
Restaurants on site
Cross-country and snowshoe trails
Kids sledding parties also available
Tickets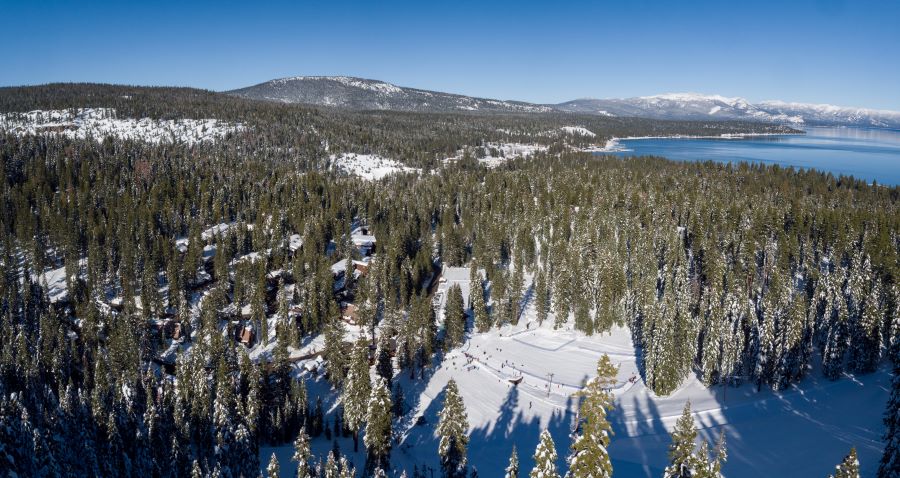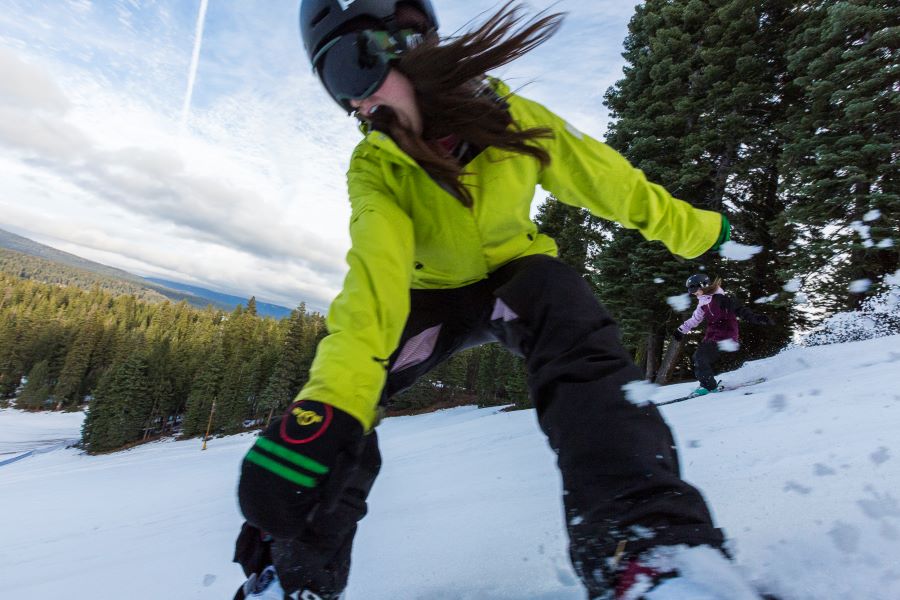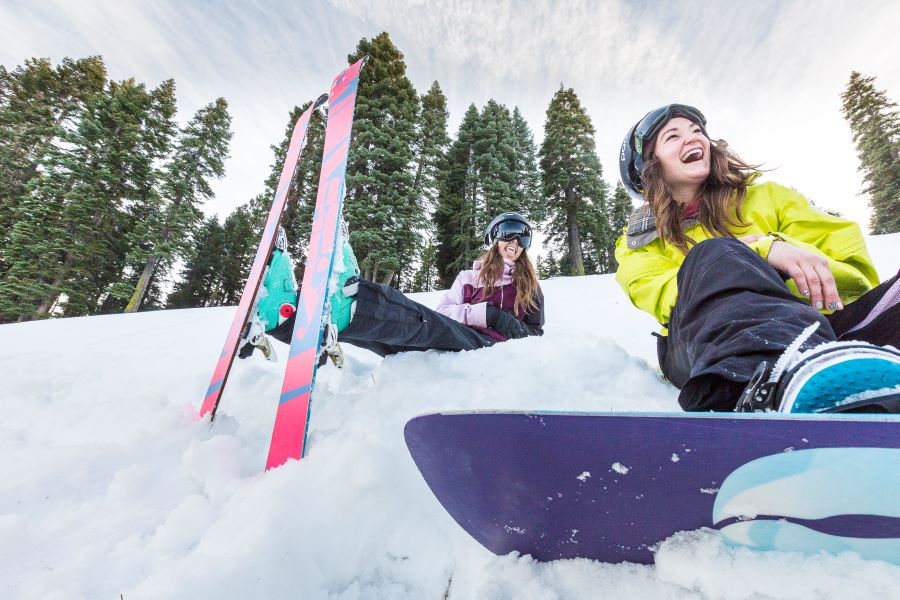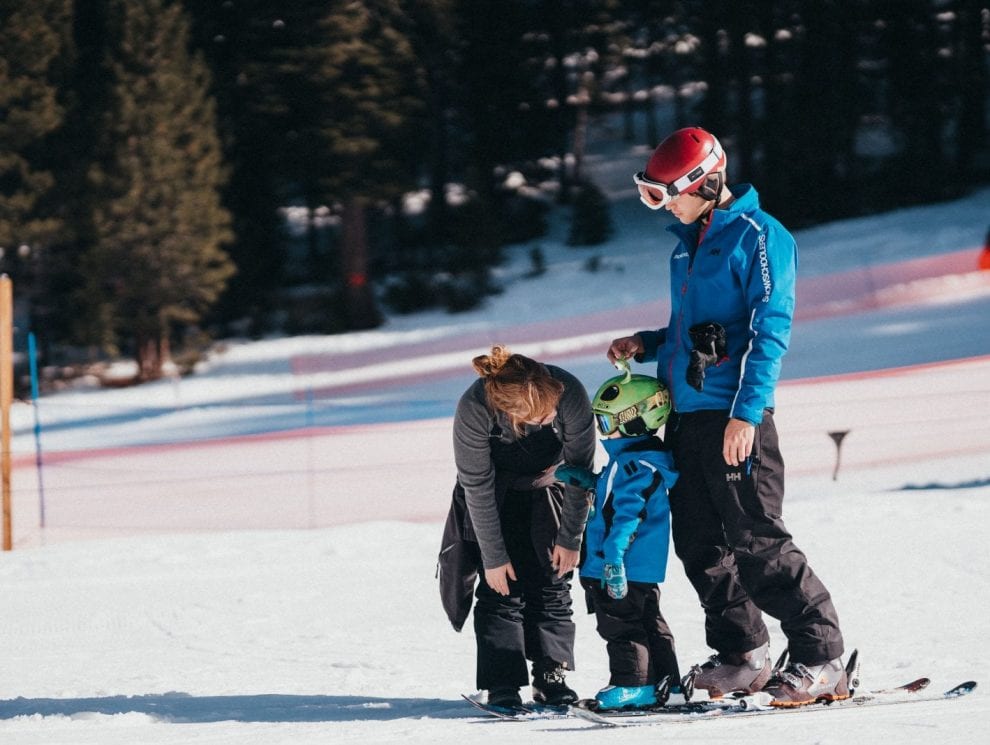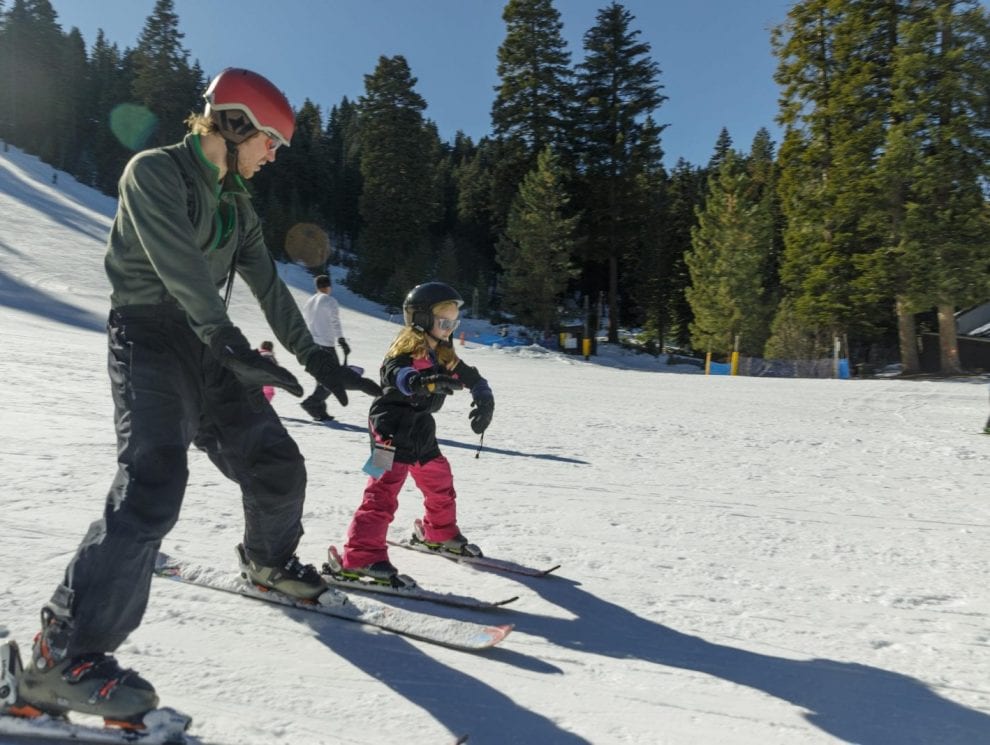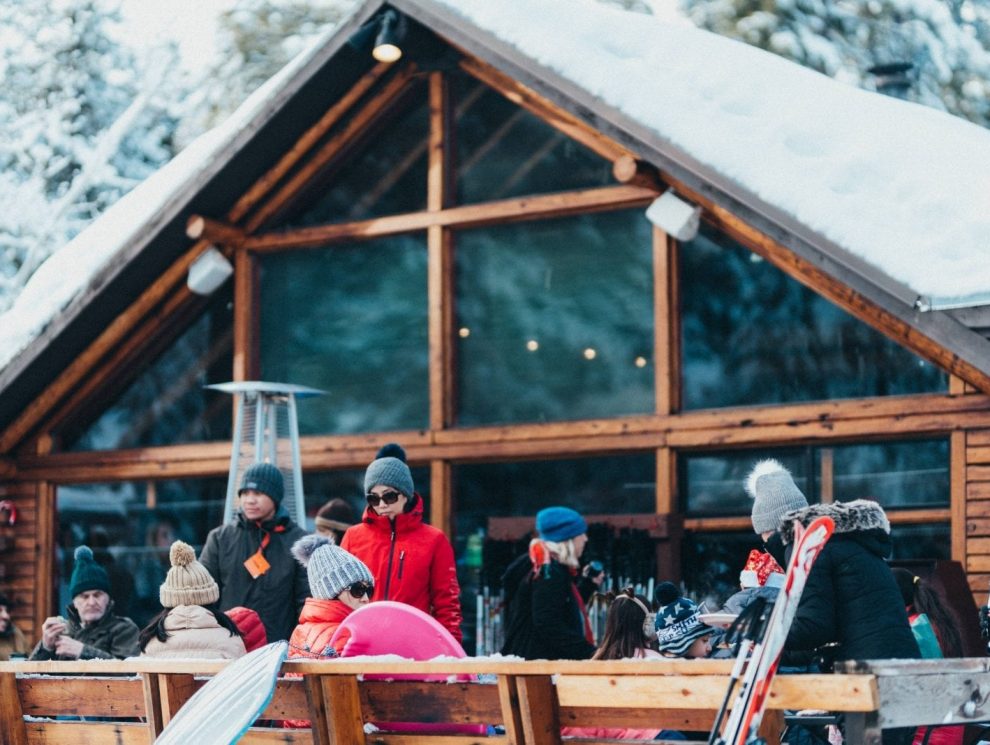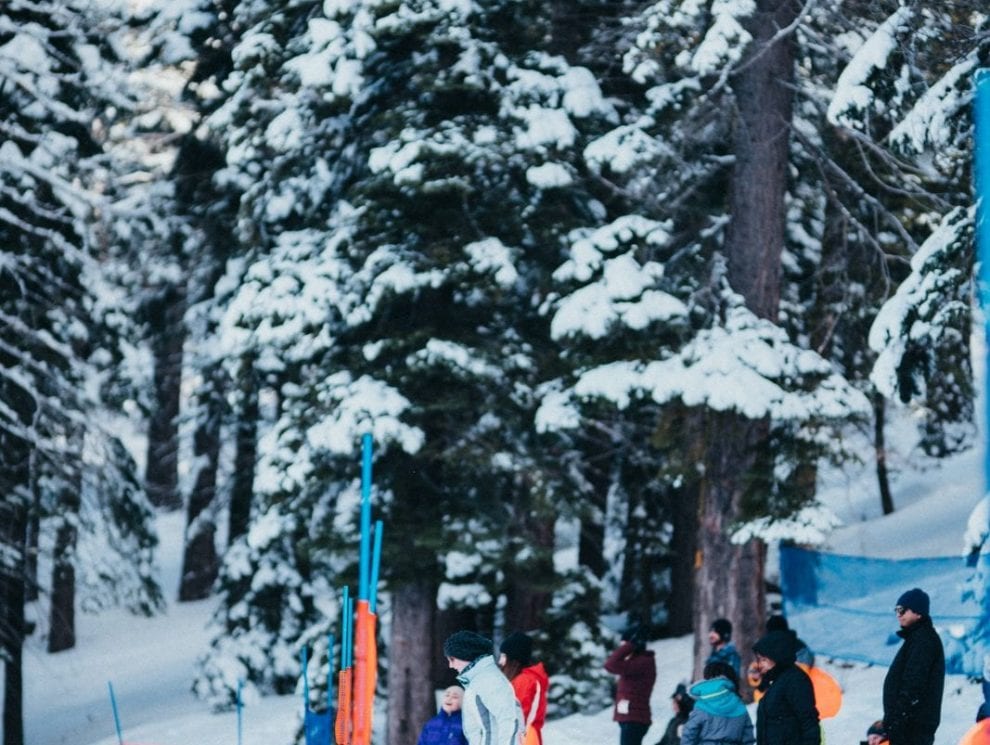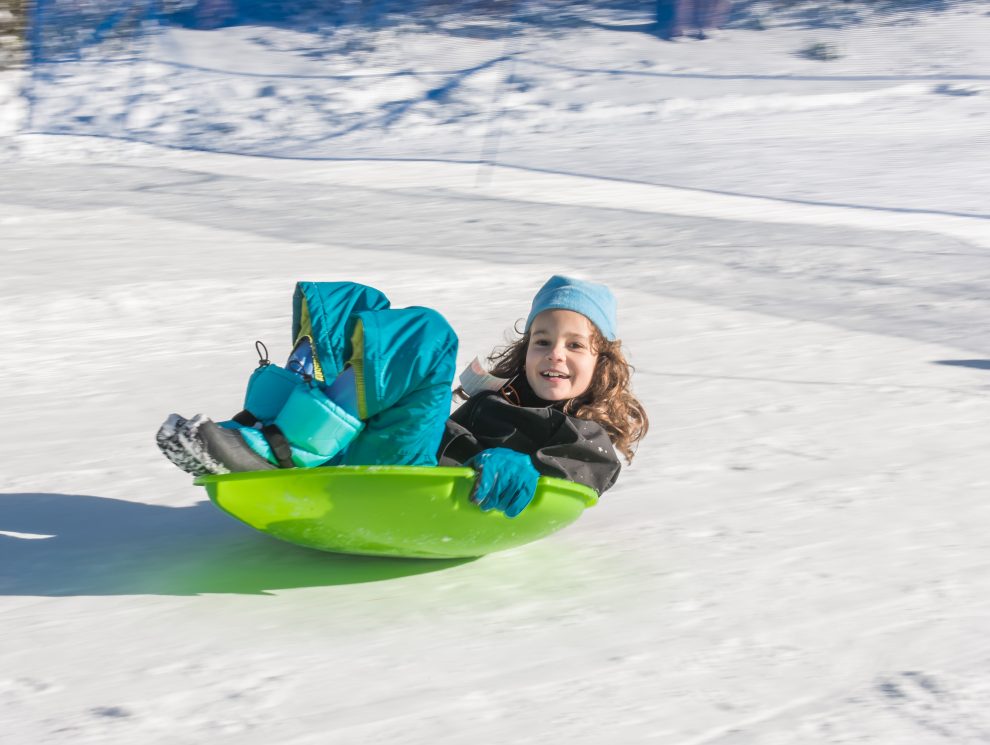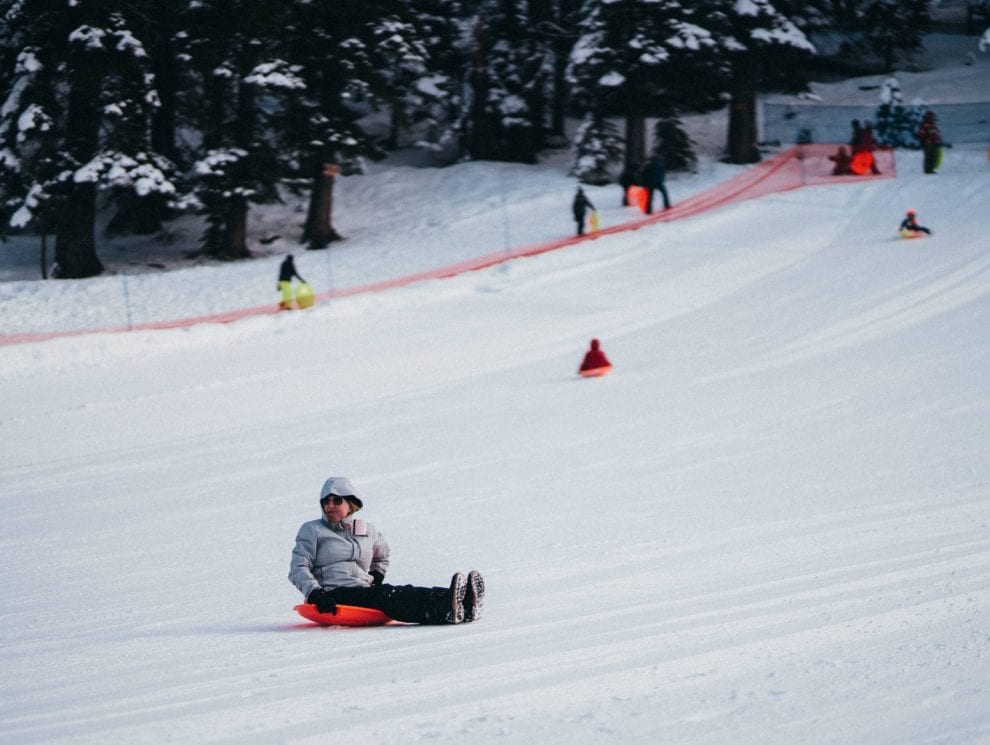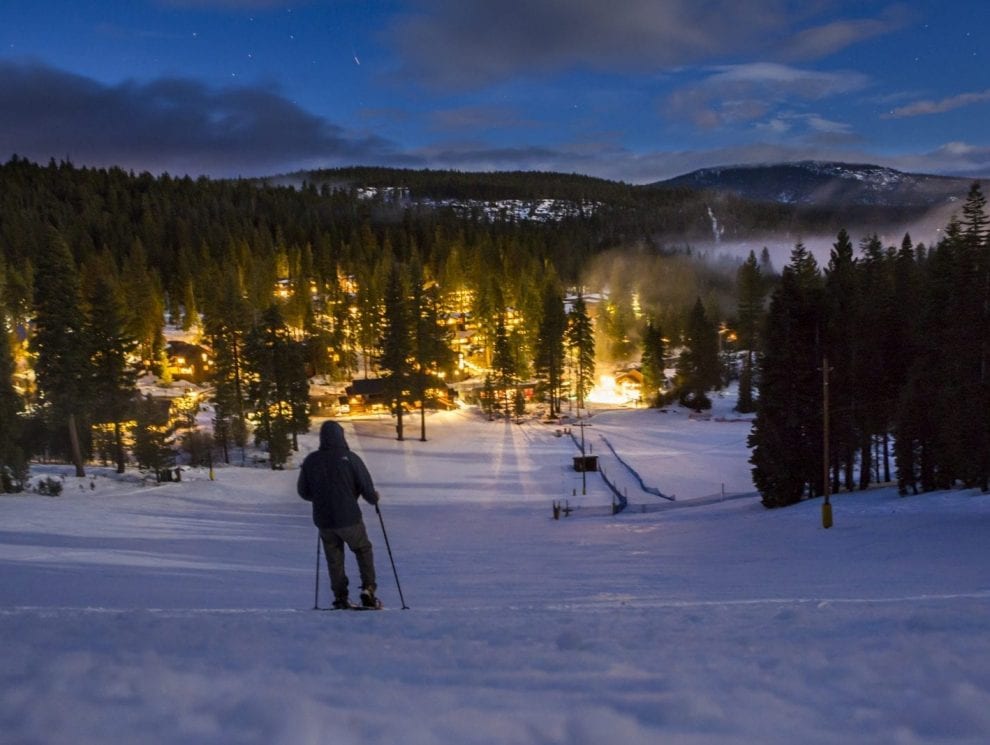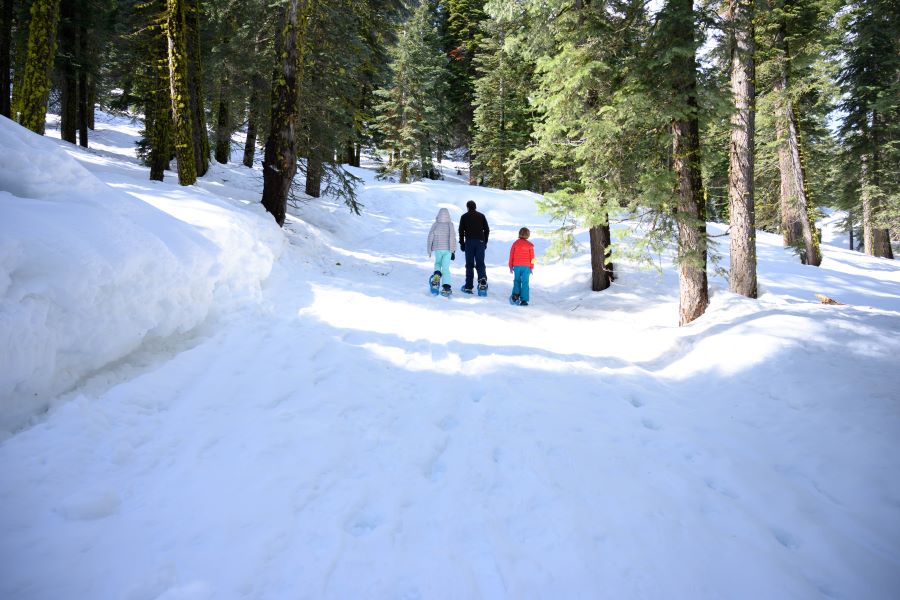 Ski and Snowboard Hill
Granlibakken Tahoe Resort and ski area is home to the area's historic ski and sled hill and popular ski and board school. You can ski or ride right out your back door at Granlibakken and our modestly-sized ski hill is perfect for beginner through intermediate skiers and snowboarders, with a rental shop and ski school and warming hut on the premises.
Granlibakken's ski and sled hill is accessible via two surface lifts. The beginner "bunny slope" is accessed by a rope tow. The intermediate slope is accessed using a Poma button lift. Surface lifts provide a unique opportunity to exit the lift partway up the slope, as opposed to chairlifts, which typically carry skiers and snowboarders all the way to the top of the slope. This is ideal for beginners since can progressively move up to higher and steeper slopes as their skills progress.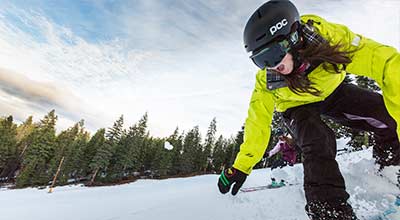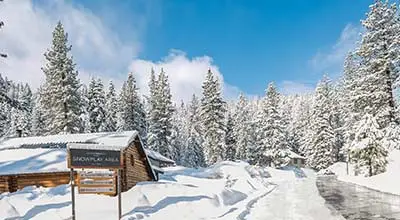 Cross Country Skiing & Snowshoeing
Granlibakken Tahoe offers plenty of Sierra terrain to explore. Enjoy the trails around Granlibakken's 74-acre resort or head up to Paige Meadows to experience Tahoe's backcountry. Guests have easy access to popular cross-country trailheads which provide miles of ungroomed Lake Tahoe skiing and snowshoeing terrain. Equipment rentals are available at our rental shop.
Our warming hut is open 7 days a week to help keep the chill off. A 1.5-mile trail around the property and an access trail to Paige Meadows is groomed (flat-groomed, without stride-skiing tracks) when the weather and snow conditions permit.
Sledding
The sled hill at Granlibakken attracts kids of all ages and makes for a great family experience. It's one of the only fully-managed sledding operations in Tahoe, with staff at the top and bottom to ensure safety. Kids under age 3 sled for free, and lodging guests at Granlibakken receive 50% off their sledding tickets. All tickets are for 90-minute sessions and include one sled or saucer per person and complimentary access to the snow play area. Kids birthday sledding parties are also available.