Jake's On The Lake
530-583-0188
780 North Lake Blvd, Tahoe City, CA 96145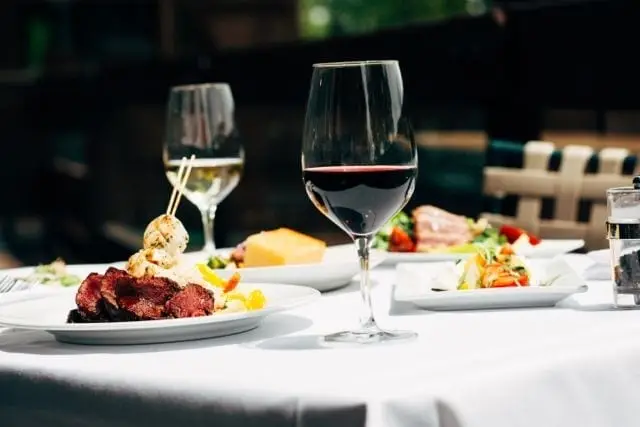 Fine dining · Live Entertainment · Catering · Banquets · Public Dock Access · Wine Selection · Full Bar
Serving Lunch and dinner right on the lake with outdoor dining in the summer
Happy Hour from 4:30 - 6:30pm Sunday – Friday (Seasonal)
—––––––––––––––––––—––––––––––––––––––—–––––––––––––––
A Classic Waterfront Grill. Since 1978, Jake's on the Lake has embodied a carefree Tahoe spirit in a "Classic Waterfront Grill" offering superb service, a friendly and casual atmosphere and the finest and freshest food. Located on the waterfront in the heart of Tahoe City, Jake's boasts sweeping views of Lake Tahoe's crystalline water and stunning mountain vistas. The restaurant's classic waterfront grill menu showcases Californian Cuisine with infused flavors, innovative ingredients and exciting presentations. The menu features an impressive selection of fresh fish and seafood including exotic Hawaiian fish, shellfish, and steaks. In addition, Jake's seafood bar is a popular favorite with locals and visitors alike. Overlooking the largest marina on the northwest shore of Lake Tahoe, Jake's is in the center of Tahoe's summer activities and 10 minutes away from winter skiing at Palisades Tahoe. Jake's offers catering, live entertainment, banquets, outdoor dining (Summer), nearby public dock access, and an outstanding Wine Selection along with a full bar. It's also a perfect location for wedding rehearsal dinners and receptions.
Live entertainment ~ Artists include: The Nut Boyz, Neva, Kip Yager, George Souza, Out Of The Blue, Paul Covarelli & George Sauerbier, Frank Carabetta, Bias & Dunn, Abby & Ellen, Rak Kandy, Sheldon Felich, Emily Tessmer, Darin Talbot, Dave Manning, and more...