Soda Springs
As the longest running ski resort in California, Soda Springs Mountain Resort is the best place to explore the magic of winter in Tahoe. Secluded in the picturesque pines and conveniently located directly off of Interstate-80, the welcoming resort spirit and relaxed atmosphere is perfect for families new to snow. In fact, Soda Springs offers Mountain Adventure access to Planet Kids, a dedicated snowplay area designed for children ages 8 & under. Although, big kids can play too! Planet Kids is best described as a snow playground featuring tubing carousals, snow-tubing lanes, ski/snowboard specific learning areas, snow volcanoes to climb and more. If you're looking to speed things up a bit, Tube Town is Tahoe's premier snow tubing area with up to 20 runs and a 400ft. surface lift.
6,750 ft.-7,300 ft. Elevation
550 ft. Vertical rise
15 Trails
30% beginner, 40% intermediate, 30% advanced
Tickets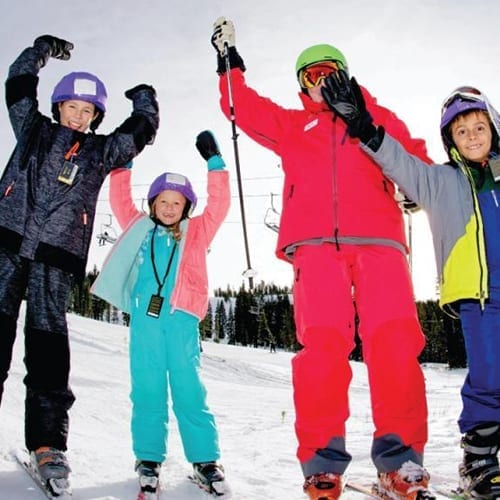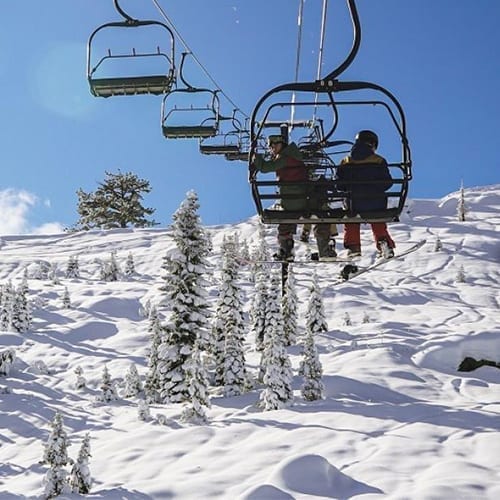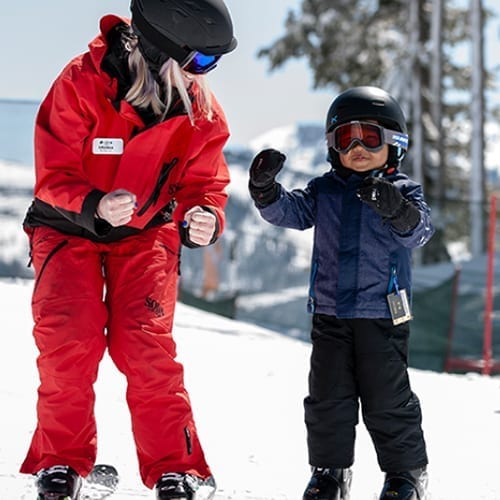 Mountain Adventure - It's Snow Much Fun
Step into a winter wonderland with this all-inclusive access product–Mountain Adventure. Mountain Adventure provides easy one-ticket entry to Soda Springs' slope-side activities: Planet Kids and Tube Town. It's perfect for the non-skiers, new-to-snow families and those seeking classic winter fun.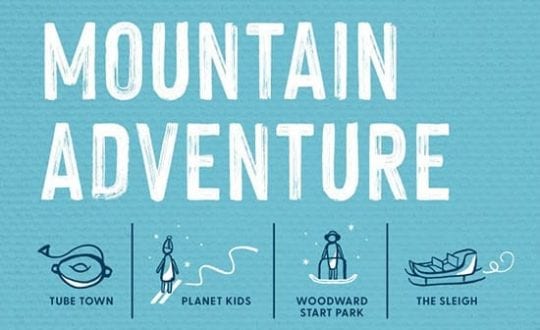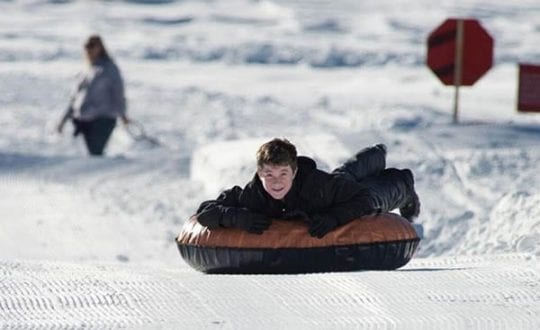 Part of Moutain Adventure, Tube Town is a hub for winter fun. With an emphasis on older kids and adults (all ages welcome), this is THE place to zoom down the groomed lanes for the best snow tubing in Tahoe.