Steve Schmier's Jewelry
530-583-5709
760 North Lake Blvd Boatworks Mall, Tahoe City, CA 96145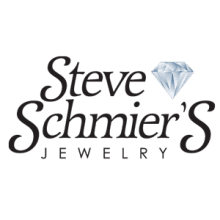 Since 1977, Steve Schmier's has been a consistent provider of diamonds, engagement rings, and customer jewelry for Lake Tahoe residents, second home owners, and visiting out-of-towners. We know that when locals need a special gift or vacationers want to take home a bit of Lake Tahoe, they come to Steve Schmier's Jewelry. We don't disappoint.
If you're searching for a unique gift item to thank a special friend, or you just want to take home a little bit of North Tahoe flavor, step into Steve Schmier's Jewelry in the Boatworks Mall. We're more than just a jewelry store – we're Tahoe shopping at its finest. Come inside and take a look, you'll see why we have the finest jewelry in the area.
Call today for a free estimate and consultation, or step inside to take a look around. We're always happy to visit with residents and vacationers alike.