Tahoe Treetop Adventure Park
530-807-1004
725 Granlibakken Road, Tahoe City, CA 96145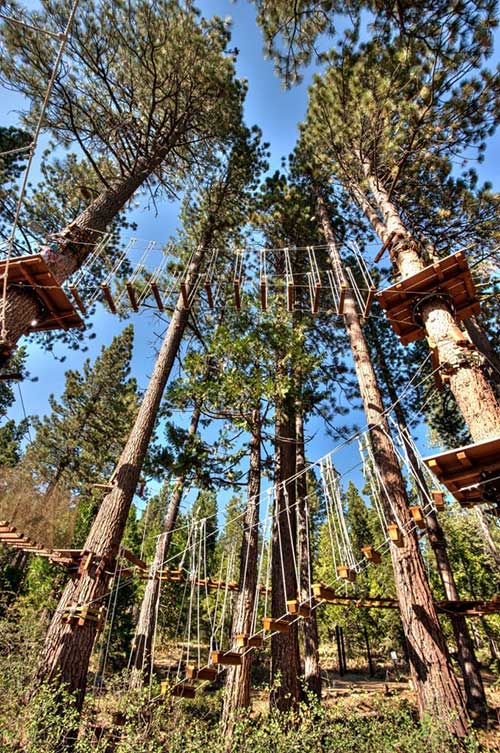 Different Aerial Adventure Parks, each one uniquely Tahoe.
Each park offers a variety of different courses for every level of athleticism. Each course consists of multiple tree platforms connected by a variety of different style events or "bridges" and/or zip lines. The experience is not a "ride"; you will be interacting and participating for 2+ hours.
The Tahoe Treetop Adventure Park offers a variety of courses suitable for ages 6+ and all levels of athleticism. For each session you will have access to all of the courses in the zone that you have booked to move through at your own pace.
Parks:
Tahoe City Treetop
Tahoe Vista Treetop
Olympic Valley Ropes Course