The Tahoe Art Haus & Cinema
530-584-2431
475 North Lake Blvd., Tahoe City, CA 96145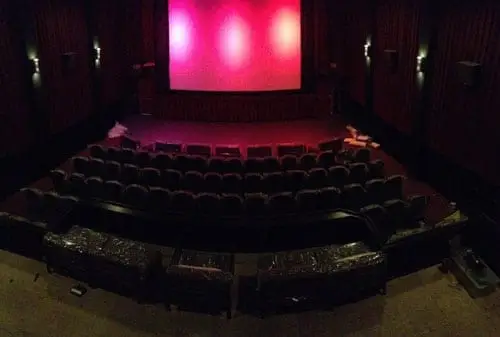 Located in the former Cobblestone Cinema, The Tahoe Art Haus & Cinema is a completely remodeled and revamped theater and bar.
The Tahoe Art Haus & Cinema brings together the passion of 25-year Tahoe local and filmmaker Steven Siig, who has long wanted to open a theater in Tahoe, and Mark Gogolewski, who has had a dream of helping to breathe new life into Tahoe City. Together with their wives, they hope to contribute to the renaissance of Tahoe City and make it the place to be, both in winter and summer. The theater is operated by Steven and his wife, Melissa, who you will find at the cinema most nights.
We offer movies – independent and major motion pictures – and live music, and will be the home stage of the Tahoe Youth Ballet. We also play major sporting events, like the World Series and Super Bowl, on the big screen and in the lobby bar.
We welcome ideas for events or if you would like us to host your event at the theater, please contact us. We are here for the community.