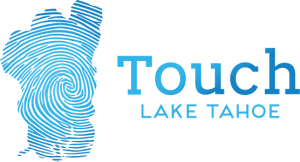 North Lake Tahoe's rich beaches and quaint towns are idyllic in both summer and winter. While the steep slopes of the many North Lake Tahoe resorts are where the crowds tend to gather during the winter months, there are many secrets to discover much closer to the shores of the lake. This winter, take a moment to make your way down to the shores of Lake Tahoe and Touch the Lake.
North Lake Tahoe has received national acclaim for its recreational opportunities including being named "Best Lake" in 2014 by Outside Magazine, a No. 1 travel destination by TripAdvisor and a top finisher in USA Today's 10 Best reader's poll for Best Recreation Destination.
Take a look at our interactive map below with some of the local's picks for dining, recreation, shopping and more.
Take this map on the road with you during your North Lake Tahoe adventures. Pick up a printed map complete with coupons to select businesses at one of the North Lake Tahoe visitor centers located below:
Incline Village/Crystal Bay Visitors Bureau – 969 Tahoe Blvd, Incline Village, NV 89451
Tahoe City Visitors Information Center – 100 N Lake Blvd, Tahoe City, CA 96145
After picking up a map you'll already be out of your resort room and exploring the lake, so go check out some of the fantastic lakeside businesses. Share your pictures with the #touchlaketahoe for a chance to win a North Lake Tahoe vacation package!
North Lake Tahoe is filled with a multitude of beautiful views and brews. Take a tour by sky or with a local bar expert to see Tahoe's local secrets either up close or high above with one of the following business.
Tahoe Brew Tours
There is always something to explore in North Lake Tahoe and the local breweries are no exception. Take a tour with a local guide for an afternoon filled with all the views and brews you can take in.
775-386-2739
www.tahoebrewtours.com
Air Tahoe
Lake Tahoe's lakeside views are unparalleled
especially from the sky. Get a bird-eye view of the cascading waterfalls
crystal blue waters and snowcapped peaks on a scenic helicopter flight.
775-843-7908
www.airtahoe.com
North Lake Tahoe Express
The North Lake Tahoe Express offers daily service directly to the front doors of your resort from the Reno-Tahoe International Airport.
866-216-5222
www.northlaketahoeexpress.com