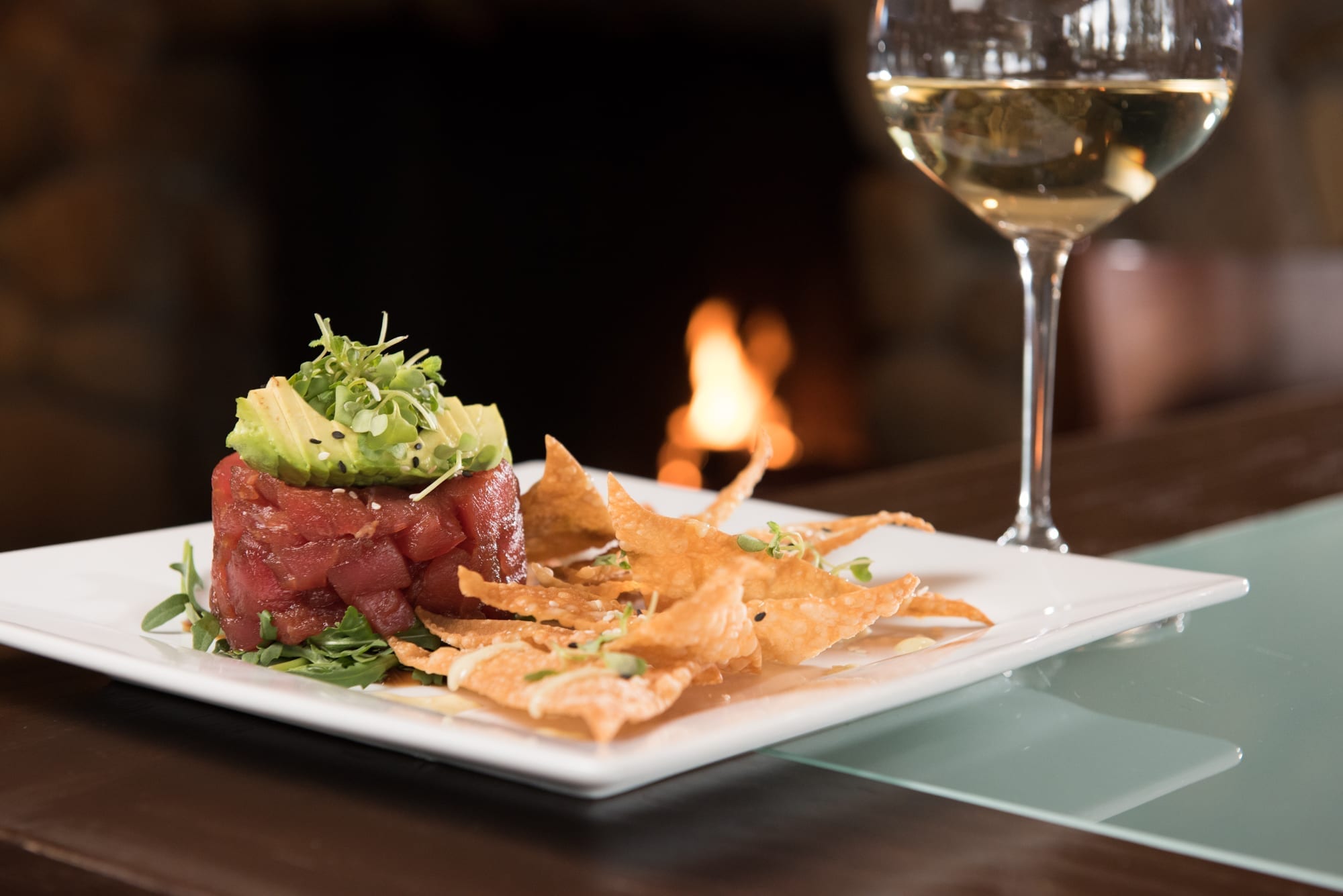 Photo Credit: Big Water Grille
by Chaco Mohler, WhereTraveler
North Lake Tahoe has a rich history of distinctive restaurants and talent-filled kitchens. European chefs were first attracted to the area by the 1960 Winter Olympics at Squaw Valley, opening a number of successful restaurants in the decades that followed, many beloved by travelers from San Francisco and beyond. Today, North Lake Tahoe is home to numerous well-trained chefs with experience in national recognized restaurants, creating a landscape of quality dining unmatched by other mountain areas.
Douglas Dale of Tahoe City's iconic Wolfdale's is predecessor and mentor to some of this new breed. When he started his restaurant in 1978, Dale's background included Japanese training and has been done private chef duties for John Lennon and Yoko Ono.
One of the West's most popular group of restaurants, T.S., got its start in 1978 in Tahoe City launching Jakes On The Lake. Owners Sandy Saxton and Rob Thibaut went on to create famous restaurants through California and Hawaii, with Jakes' menu still reflecting the best of both states' cuisines. T.S. also reinvented a Tahoe landmark years later when they took over Sunnyside Resort, which has both a fine dining room and large bar area located right on the lakeshore.
In Tahoe City you'll also find the latest success story for restaurateurs Robyn Sills and Ed Coleman, who with chef Andrew Shimer have revitalized venerable Christy Hill into a culinary high point, every table with inspiring lakeviews. At the other end of the culinary spectrum and right across the street is Moe's Original BBQ, also featuring incredible lakeviews, craft brews and wood fired smokey barbecue classics.
Among the talented men and women who comprise North Tahoe exciting culinary scene is homegrown chef, Charlie Soule, of the incredibly romantic Soule Domain in Crystal Bay. High standards for fine dining and incredible views are represented in Incline Village at the Hyatt's Lone Eagle Grill, located on Lake Tahoe's shoreline, and at Big Water Grille, perched on the mountainside above town. When traveling through Truckee, make reservations at Cottonwood or the beautiful The Lodge at Tahoe Donner.
Looking for quality and family-style value? For American fare, head to the new Gus' Open Pit Barbecue in Incline Village, Jason's Beachside Grille in Kings Beach, or the ever popular Bridgetender Tavern & Grill in Tahoe City.  For Mexican variety, check out Los Panchitas in Kings Beach or a lake view table at Hacienda del Lago, located in Tahoe City's enclosed Boatworks Mall.
CB's Pizza & Grill in Carnelian Bay is a favorite of families. For quick, easy and delicious, check out the variety of offerings at the new West Shore Market & Deli in Sunnyside.
From filets to sweet potato fries, there are plenty of reasons to pack your appetite for your next trip to North Lake Tahoe!