Lake Tahoe's spectacular natural vista makes it an exceptional place to visit for any special occasion. Celebrate a milestone with your friends and family while surrounded by majestic peaks or sweep your loved one off their feet with a romantic getaway to the sparkling waters of Lake Tahoe. No matter the reason, Lake Tahoe has everything you need to make your trip truly magical — including a host of elegant fine dining options. Whether you're a discerning foodie or just looking for something a little more upscale than usual, North Lake Tahoe's fine dining offerings are sure to whet your appetite and leave you feeling satisfied. Read on to find out about some of North Lake Tahoe's best culinary offerings.
8 Best Fine Dining Restaurants in Lake Tahoe
To end a day spent lakeside or mountainside, head to this refined, Swiss-inspired eatery. Combining the tradition of Swiss cuisine with contemporary flavors, this restaurant has been a staple part of North Lake Tahoe's history since 1920. Here, you can indulge in upscale dishes such as escargot, fresh oysters, or sample a sophisticated take on classic Swiss dishes, such as veal emince. Their Vodka Garden patio makes a lovely backdrop for any meal, especially if you are searching for the right place to spend a special occasion. The restaurant has also undergone large recent renovations, refreshed with a more contemporary look and feel.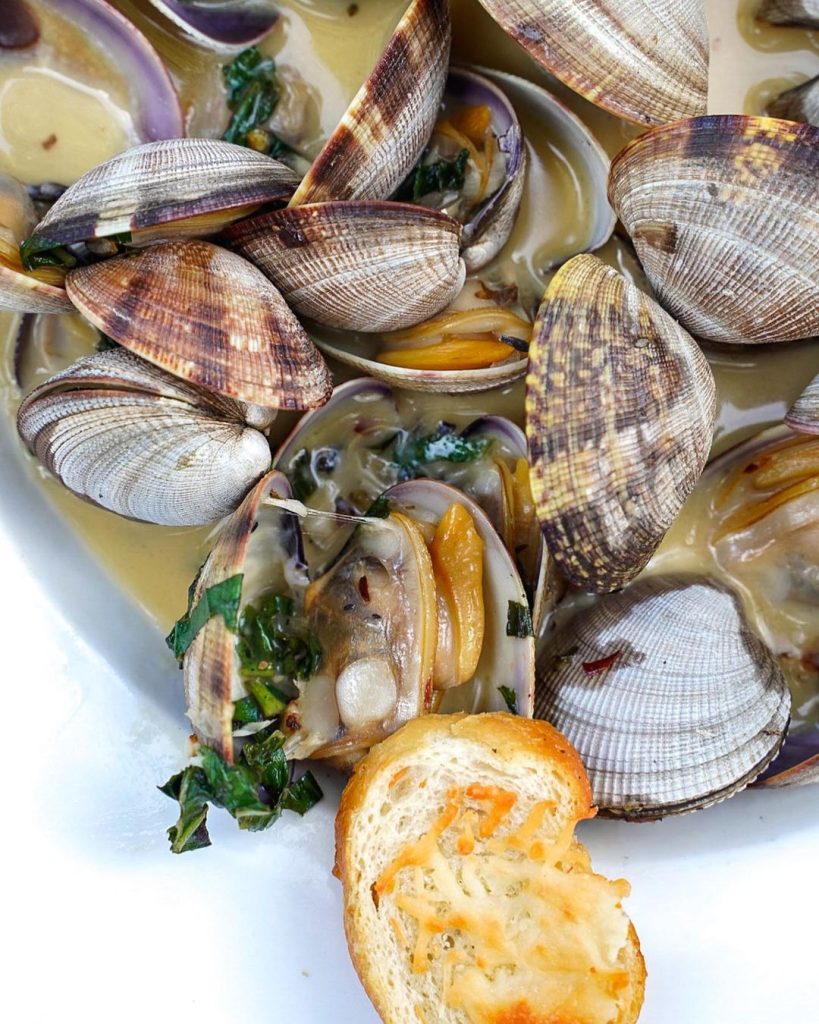 A small French bistro nestled in Incline Village, Le Bistro offers an elegant look at what using sustainably-grown ingredients can do. Locally-sourced meat and produce take center stage in each of their dishes. Because the menu is driven by the seasons, their offerings rotate, ensuring that no two visits will be the same. The wine list is sure to impress even the most sophisticated of wine aficionados, while the restaurant's wide array of vegetarian, vegan and gluten-free options mean that dietary restrictions won't stop you from enjoying an exquisite meal.
Since 1978, Executive Chef and owner Douglas Dale has developed what he calls "Cuisine Unique," a blend of European, Californian and Asian flavors working in harmony to create a culinary experience unlike any other. The menu happens to be largely gluten-free, making this a fantastic option for anyone with diet sensitivities. With a focus on fresh local ingredients, the menu changes often to reflect the best of what's in season. The restaurant's premier lakeside location allows for stunning Lake Tahoe views at all times of the day. Choose a wine from their carefully curated wine list and soak in the sunset as you enjoy fresh seafood, rich land-based fare and more. Or, pick up their cookbook at the local West Shore Market to recreate the Wolfdale's dining experience at home.
Soule Domain serves up extravagant gourmet fare in an intimate dining room, creating a beautiful atmosphere for your Lake Tahoe fine dining experience. This spot is an especially good pick for a romantic evening — after all, it holds the title of "Best Place to Take a Date" by the North Tahoe Truckee Action Guide for thirteen years running. The menu utilizes organic and seasonal ingredients and borrows from flavor profiles from all over the world. Here, you might indulge in Asian-inspired dishes such as Thai curry scallops, sample some Mediterranean-style flavors with dishes like the grilled lamb and goat cheese salad or experience a Spanish-inspired dish such as the shrimp entree, all in the same night. While you're here, make sure to take a close look at some of the artwork adorning the cozy dining room space. All the artwork is done by local artists, and if you see a piece you like, you can buy it directly from the restaurant.
For an elevated dining experience right on the shores of Lake Tahoe, look no further than this beloved Tahoe City bistro. No matter where you sit in the restaurant, you can enjoy dazzling views of the Lake Tahoe Basin with your meal. Christy Hill prides itself on an extensive wine list featuring fine Californian and French wines, all of which make wonderful pairings for their seasonal, sustainably-sourced menu items. Serving up American cuisine with touches of a Mediterranean influence, the menu offers unique items such as a chicken liver pâté, as well as refined takes on classic gourmet dishes like ribeye steak or lamb loin.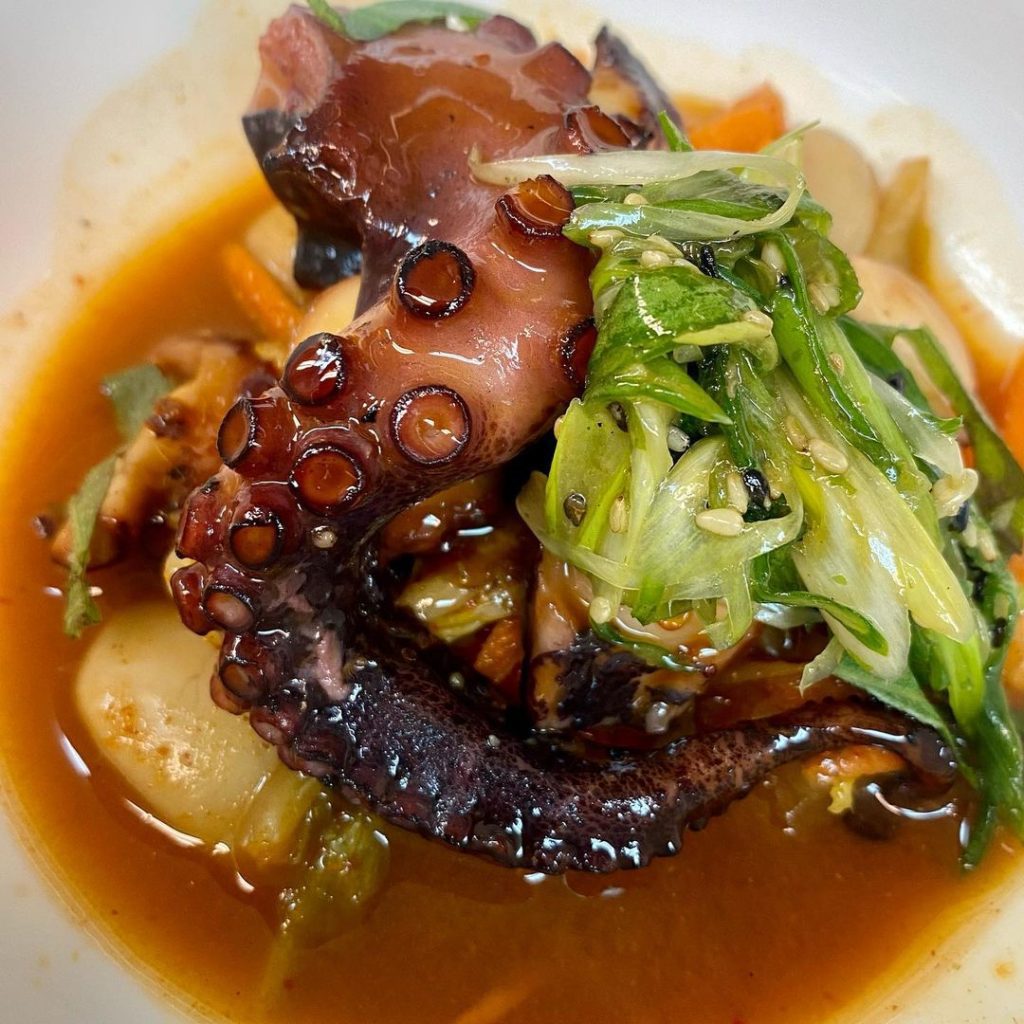 Spend all afternoon on the mountainside and end the day with a gourmet meal in Olympic Valley. This popular property of the renowned PlumpJack hospitality portfolio is just steps away from the lifts at Palisades Tahoe. PlumpJack Cafe has a seasonally rotating menu that is updated almost daily, so they can best take advantage of the bounty offered by local produce, and an award-winning wine list sure to please any wine lover. Their executive chef, an honors-level graduate of the Culinary Institute of America, has honed his skill through apprenticeships with some of the most successful culinary professionals in the country. Now, he uses his expertise to breathe new life into New American cuisine in North Lake Tahoe. During the summer, don't miss their Summer Wine Nights: on Saturday nights, PlumpJack Cafe serves a wine-focused menu alongside the opportunity to taste wines by the glass or by the bottle.
Tucked within Incline Village, gourmet cuisine reaches new heights at this lakefront dining experience. Allow your palate to soar with the flavors of locally-sourced ingredients crafted into unforgettable meals. Whichever season you visit, you will be able to soak in the views of serene Lake Tahoe, either from their al fresco patio or through the huge windows that span across the entire restaurant. After your meal, you can even enjoy a stroll along their private beach or enjoy an after-dinner cocktail next to a crackling outdoor fire pit. Unparalleled ambience meets meticulously prepared food to create one of the finest dining experiences in the region. From mouthwatering fresh seafood creations to delectable grilled specialties and a wide variety of vegetarian and vegan-friendly options, Lone Eagle Grille has something for anyone looking to enjoy a Lake Tahoe gourmet meal. They also offer a private dining room, perfect for corporate events. Check out our meetings page to learn more about planning your next meeting or corporate event in Lake Tahoe.
Located within the Ritz-Carlton, Lake Tahoe, this rustic, elegant spot serves up seasonally-focused California cuisine paired with craft cocktails and fine wine. They are named for an evergreen plant that grows in the Tahoe basin, which is fitting, considering their commitment to sourcing their ingredients locally. Apart from outstanding food and first-rate service, Manzanita is also one of the few Lake Tahoe restaurants equipped with a sommelier on site. No matter what occasion you are here to celebrate, Manzanita's warm and inviting atmosphere paired with expertly crafted gourmet meals will put you at ease and provide you with a culinary journey like no other.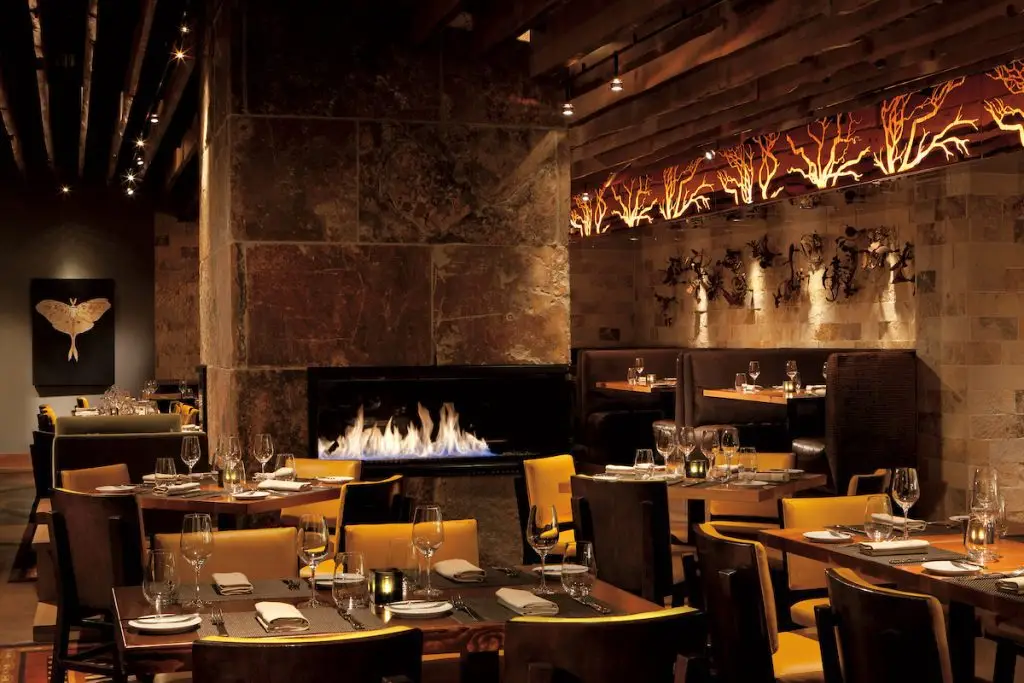 Plan Your Getaway to Lake Tahoe
Besides excellent food and impeccable service, these Lake Tahoe fine dining restaurants pride themselves on sustainability when sourcing their ingredients. We invite you to consider traveling sustainably when you visit, too. While you're here, consider supporting the local economy, from the restaurants you visit to the stores where you shop. Plan your North Lake Tahoe trip and see all the opportunities you will have to explore.