The fall feels have officially made their way to North Lake Tahoe. But here, pumpkin spice lattes, apple candles and cozy blankets look a bit more like golden lit aspens, cool temperatures and crisp winds flowing over the Sierra Crest.
Our Secret Season is a time for adventures, smaller crowds, freedom to explore and, like every Lake Tahoe season, breathtaking views. Whether heading out in search of a tasty lunch with a great view, trying your hand at a new sport or catching live entertainment, here is your guide for all things fall.
Read on!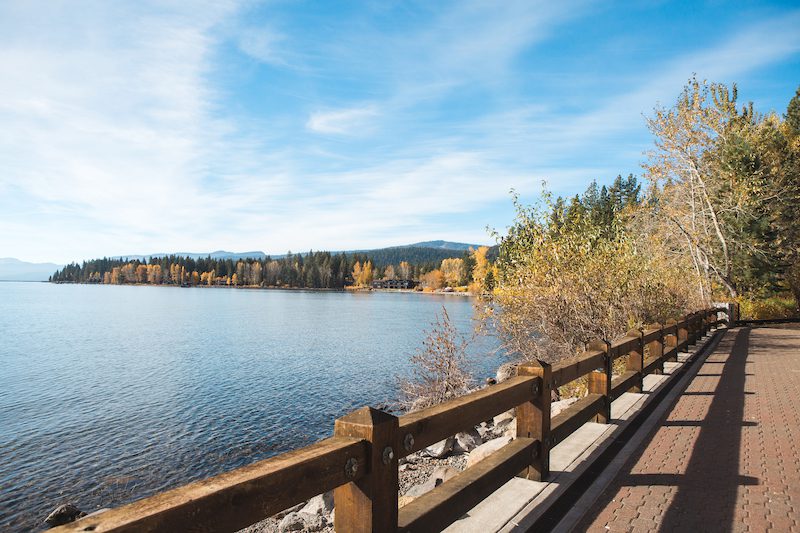 ARRIVE IN A BREEZE
Located just 45 minutes from a major airport, the bustling Bay Area and several highway systems, getting to North Lake Tahoe is seamless.
The Reno-Tahoe International Airport offers more than 20 non-stop flights on 12 airlines with 130+ daily departures and arrivals. So you can hop on a flight and be in the great outdoors almost autumn-atically. Popular non-stop flights include Austin, Chicago, Dallas, Denver, Las Vegas, LA, San Francisco and Seattle; however, several more can be found here.
Once you've touched down on Tahoe's serene soil, getting to your lodging destination is a breeze. The airport's centrally located flight hub offers a convenient option for visitors utilizing the North Lake Tahoe Express, a transit experience helping to reduce private car usage. Read up beforehand on its schedule and fares, choose your departure time, then enjoy a pleasant, scenic ride to North Lake Tahoe directly from the airport.
All aboard to bountiful beauty!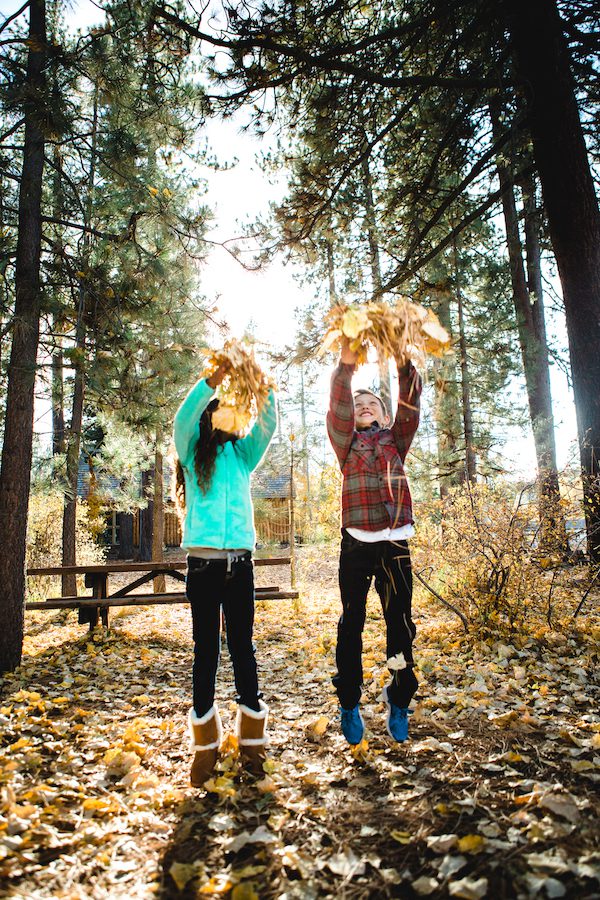 FROLIC IN FALL FOLIAGE
Temperatures may be cooling down, but the fun is just heating up in North Lake Tahoe's 12 towns. Fall visitors can enjoy the best of both worlds by experiencing mountain and lakeside adventures all within the same day.
The North Lake Tahoe Ale Trail takes you and your crew on a craft beer experience of a lifetime. Our interactive map pairs the best trails with the best watering (and food) holes. After all, there's no incentive quite like a frosty brew at the end of a long hike, bike, paddleboard or kayak. Whether looking for a Lake Tahoe-brewed craft beer or a refreshing organic cocktail, the map has it all.
Hiking season takes on a whole new meaning in the fall. Meeks Bay is a great trailhead that leads to incredible views of the entire Tahoe basin and it's easy to access with plenty of parking in the fall. Tahoe Via Ferrata is additionally a great choice for hikers; its guided, protected climbing route at Olympic Valley has added to the hundreds of hiking trail miles in the region. Tahoe Adventure Companyalso offers guided bike rides, climbing and backpacking tours.
We couldn't forget about camping, one of fall's finest activities. Surround yourself with the Sierra Nevada's incredible peaks and the lake's pristine, crystal-clear waters. Most campsites are close to trails, beaches and restaurants, too. Whether you're backpacking, tent camping, glamping or RV camping, there are more than 25 designated camping areas in North Lake Tahoe. Have fun, stay safe and whatever you do, please don't feed the wildlife.
For the best leaf peeping and bird watching, drive up Blackwood Canyon on the West Shore to find granite peaks and aspen groves or meander along the paved Truckee River Trail to enjoy the Fall hues in all their glory. If you're a hiker, we recommend going around Spooner Lake, a beautiful two-mile loop on the East Shore. Foliage right along Lake Tahoe is ever-gorgeous too, and with this Lake Tahoe ShoreView Map, you can plan your views ahead of time.
Grab your camera, paddleboard and backpack to discover the magic of Secret Season.
CATCH LIVE EVENTS
Whether you're an athlete on the move, a foodie or someone who loves the fall hype, North Lake Tahoe's events schedule is as vibrant and varied as the leaves' colorations.
Craving brews, bratwursts and camaraderie? After a two-year hiatus due to the pandemic, Tahoe's annual lakeside Oktoberfest celebration is back! It's all going down September 24 from 12 to 5 p.m. in downtown Tahoe City. Enjoy a fall filled to the brim with liveliness and libations as you drink your fill and explore Bavarian-themed games and goods. Plus, make sure to dress in your best German outfits, as the crowd will choose the best costume.
Another annual favorite is the Made in Tahoe Festival on October 8 and 9 at The Village at Palisades Tahoe, where you can shop the local artisanal scene. Everything from art and clothing to furniture, jewelry, musical instruments, home décor, outdoor equipment and more. It's all locally made and admission is free.
Foodies won't want to miss the Passport to Dining at the lakefront North Tahoe Events Center on November 10, an annual fundraiser with over 30 tasting stations, a silent auction and raffle that benefits the North Tahoe Business Association.
For you midweek visitors, the Tahoe City Farmers Market is every Thursday from 8 a.m. to 1 p.m. until October 20 at Commons Beach in Tahoe City. Shop local produce, meats, honey and crafts, plus enjoy food truck treats.
There's also Haunted Clear Kayak Tours, kids' Halloween tours and underwater dive cleanups that run throughout September and October.
There's just so much to do, so much to see this autumn!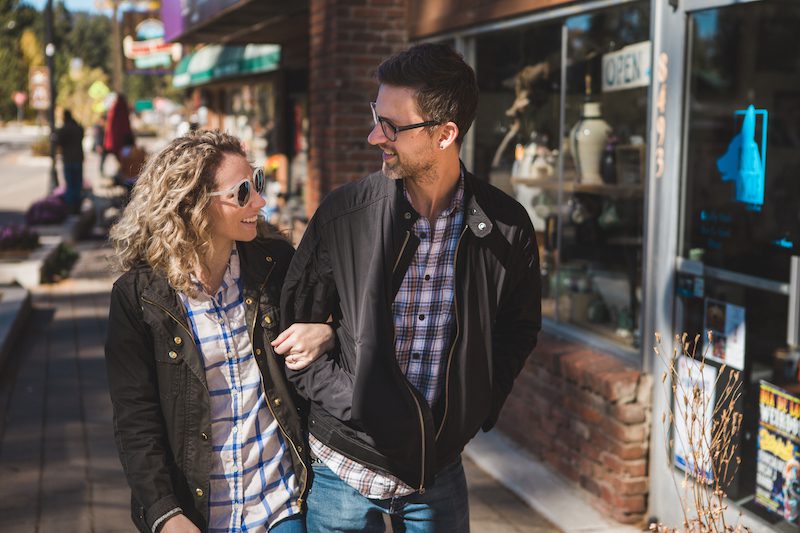 EMBARK ON A CHALLENGE
Keep the adventure going with our Scenic Traveler challenge. With 12 vibrant, diverse Tahoe towns to see, each offers something perfect for the outdoors-loving traveler. Visit a town, check in and you've earned your first challenge en route to a Scenic Traveler badge.
Craving more challenge? Let your wanderlust pay off by visiting all 12 Tahoe towns and becoming part of the 12 Towners Club! You'll enjoy local favorites and take in everything that makes North Lake Tahoe so great. The details are here.
Friendly competition is (f)all around—we can't wait to see what you accomplish.
FALL FOR DINING'S BEST
North Lake Tahoe is home to some of the most enticing cuisine in both Northern California and Nevada. And our beer scene isn't too shabby, either (autumn's up!). Fine and casual restaurants, bars and breweries will keep you coming back all season long. Your four-legged companions can get in on the action, too!
Standout fall favorites include Jake's on the Lake, a family-owned restaurant with American-Hawaiian fare; Wolfdale's Cuisine Unique, high-end, Japanese-inspired cuisine and brainchild of local luminary Douglas Dale; and Jason's Beachside Grille, a casual American spot
Whether your agenda calls for a quick bite or something fancier, our dining deals are updated year-round to give you the most bang for your buck.
STAY SMART
There's no season more important than fall to stay environmentally aware. We ask [GU1] that all North Lake Tahoe visitors take our Traveler Responsibility Pledge, which includes fire and wildlife safety, plus:
Become a Steward of North Lake Tahoe
Respect the Environment
Stay Educated
Demonstrate Mindful Travel
With recent fires affecting our communities, we all need to keep fire safety top of mind. When camping or out and about in the outdoors , please first read up on the area, bring backup supplies, sign up for emergency alerts and follow local restrictions. Our recent blog on fire safety is a great place to start, packed with resources, tips and more. A little fire can pose a significant danger in North Lake Tahoe, so this topic is always top of mind.
It's important to be bear aware, in the fall as wildlife is a key component to our region's natural ecosystem. Please remember that we are living in their territory, so read up on preventative measures and follow our recommendations. Sustainability is in the air. Together we can preserve the bountiful beauty that this time brings.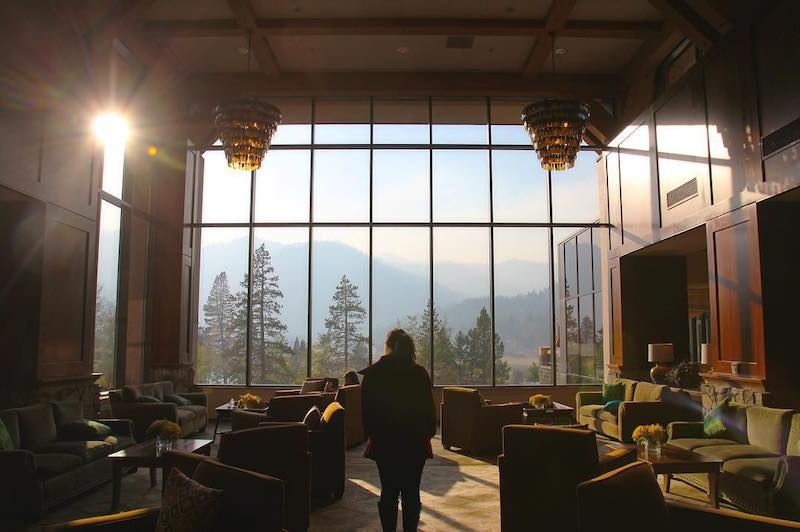 …AND DON'T MISS THOSE LODGING DEALS
Throughout your Secret Season adventure, North Lake Tahoe's resorts, hotels, and vacation rentals will offer you a comfortable home base as you enjoy life in mountain paradise. Make sure to check out our frequently-updated lodging deals when you book your stay—and don't miss event and value highlights in our monthly e-newsletter (scroll down to sign up).