North Lake Tahoe is considered a gold standard in recreation, but when Palisades Tahoe in Olympic Valley was chosen as host for the VIII Olympic Winter Games in 1960, it was a bit of a surprise. With only one chair lift, two rope tows and a 50-room lodge, they had some work to do. But soon athletes and spectators from all over the world were welcomed and wowed by North Lake Tahoe's natural beauty and charm.
In addition to Walt Disney as the Chairman of Pageantry, first-time visitors were treated to many "firsts" during the 1960 Winter Olympics. These Winter Games were the first to be nationally televised, making North Lake Tahoe the envy of recreation enthusiasts everywhere. These Olympics were also the first to house athletes in an official Olympic Village as well as the first to use artificial refrigeration for speed skating events and electronic computers to tally results.
You can relive the spirit of the games while cheering on this year's Olympians competing in Beijing from February 4th-20th, 2022 right here in North Lake Tahoe. You may not go home with a medal, but you'll leave feeling like a champion.
Here are a few ways to enjoy our winter magic.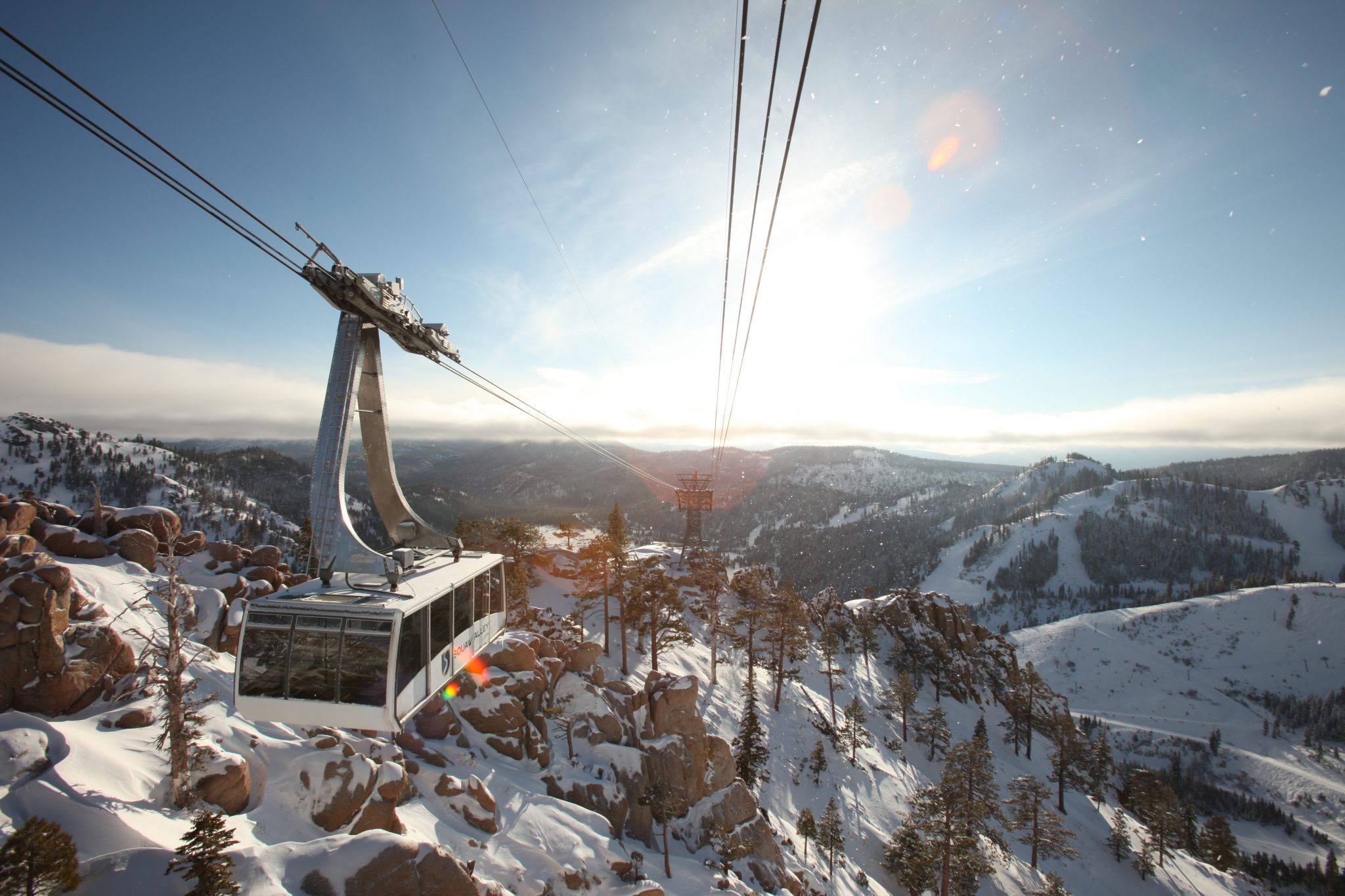 The Olympic Museum at Palisades, located at High Camp, captures the amazing history and highlights of the 1960 Winter Olympics with a unique collection of memorabilia, news articles and video presentations. Some of their most unique pieces include authentic Team USA uniforms, athlete memorabilia from Olympians Julia Mancuso, Travis Ganong, Marco Sullivan and Nate Holland, and even a hockey stick and puck from the 1960 Winter Games. Admission is free with your Aerial Tram ride.
Free Park Day at Sugar Pine Point State Park
In honor of the history of hosting the 1960 Winter Games and in celebration of the upcoming 2022 Winter Olympics, Sugar Pine Point State Park and the Sierra State Parks Foundation, the local nonprofit park partner to the CA State Parks in the Lake Tahoe – Lake Donner area, are proud to announce Olympic Trails Day at Sugar Pine Point State Park on February 20, 2022. The Olympic Heritage Trails follow the trails used for cross-country ski events during the 1960 Winter Olympics.
The first 50 registrants will have their State Park parking pass paid for by the Foundation. The park is open from sunrise to sunset. Register and get your free parking pass (valid for February 20 only) at www.SierraStateParks.org.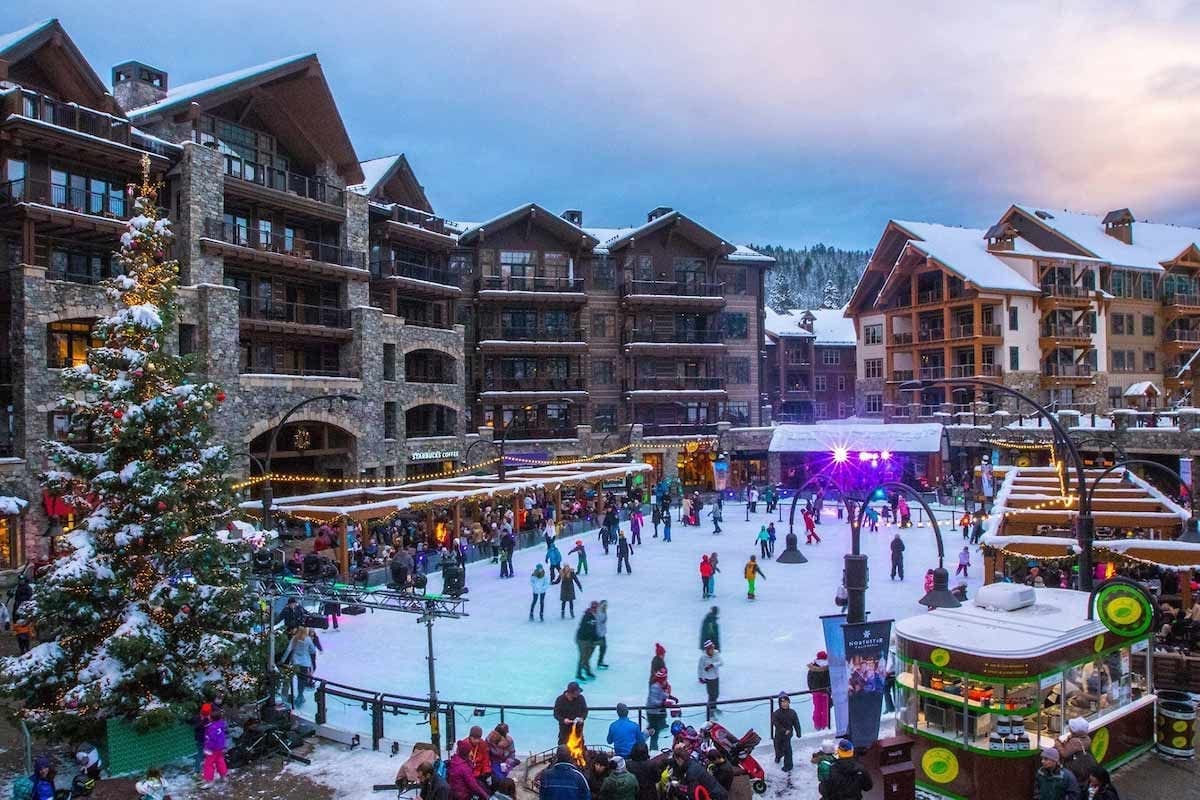 If you're ready to show off your sit spin or just want to roam the rink as any Olympic hopeful would, the ice skating rink in the heart of the Village at Northstar is the place to be. This outdoor rink offers an impressive 9,000 square feet surrounded by outdoor fire pits where you can order cocktails while you rest. Admission is free and skate rentals are available if you don't have your own.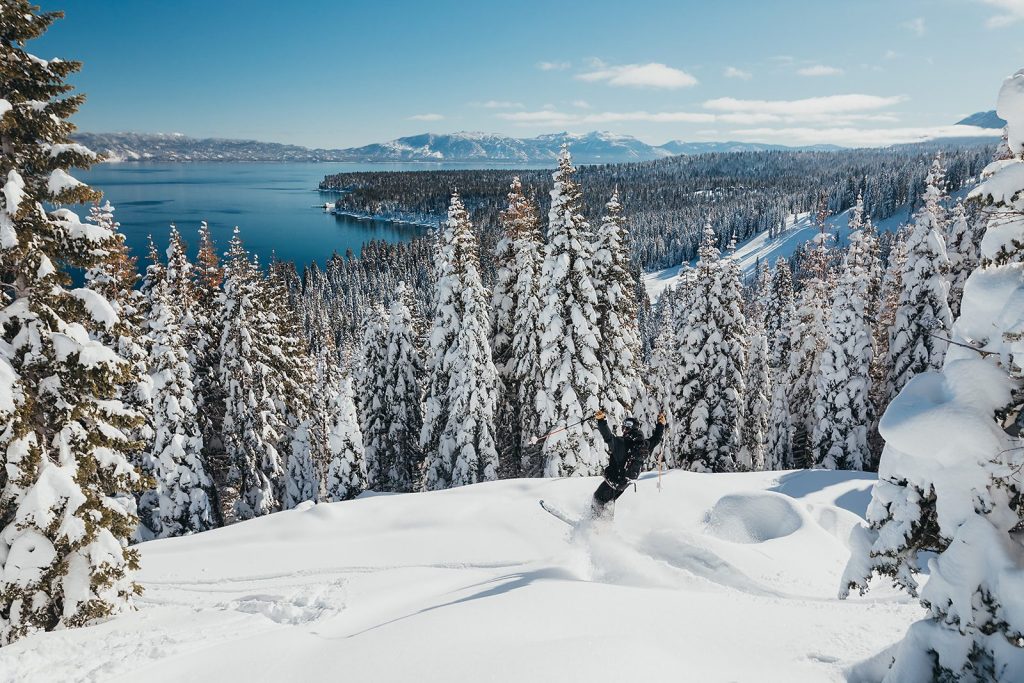 Your options for a great run are nearly endless here as North Lake Tahoe hosts the largest concentration of ski resorts in North America with 11 downhill resorts to choose from. You can opt for private or group sessions, backcountry experiences and runs for all skill levels. We put together a list for you, so you can explore all the resorts and decide which ones best fit you.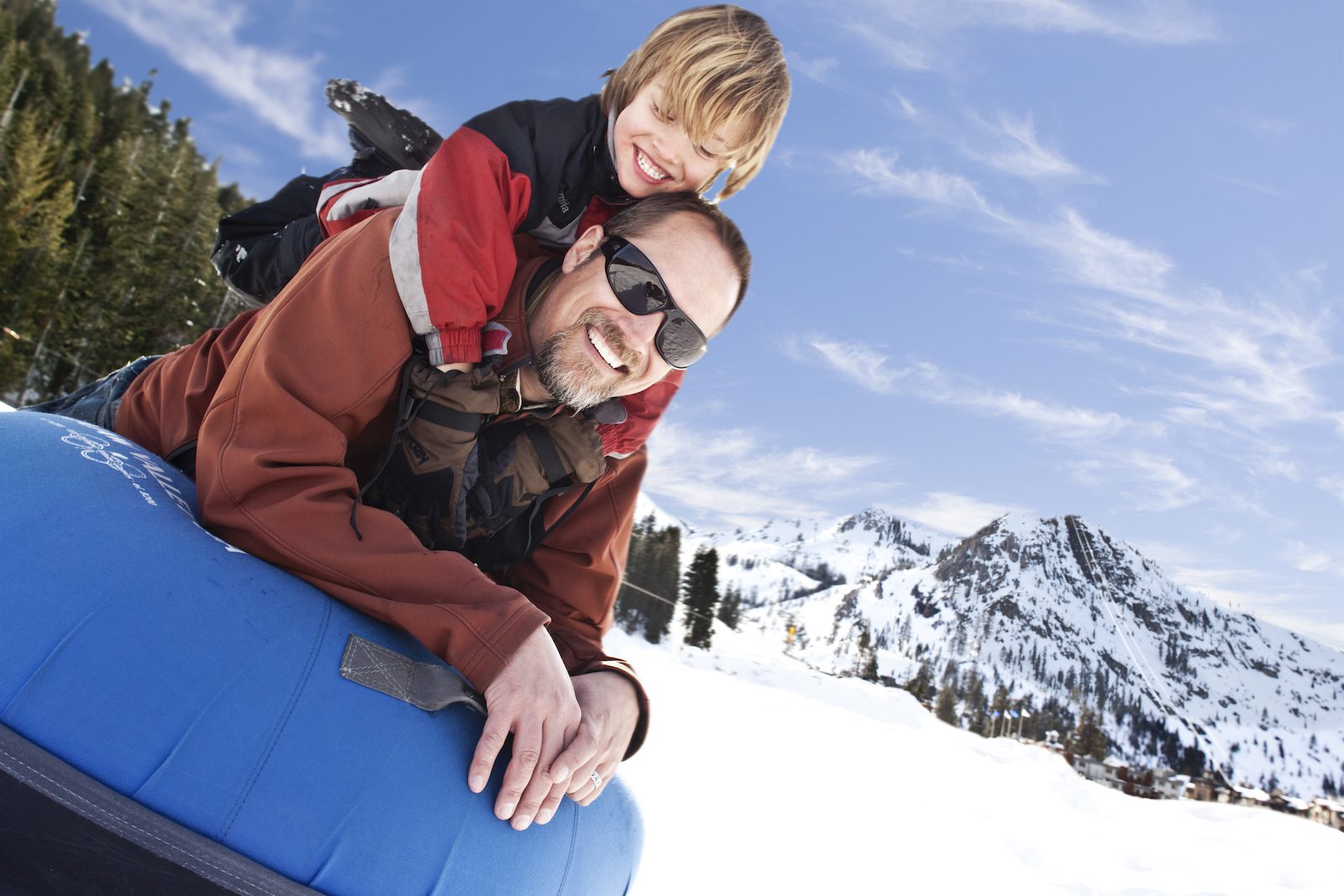 Snowshoe and Snow Play Along the Shore
A little gentler, and no less beautiful way to enjoy North Lake Tahoe is snowshoeing or snow playing with the kids making snow angels, building snowmen or sledding. There are several snowshoe trails to explore or you can book a tour. Just grab your gear at any of our local rental shops and head out.
Tubing parks are the perfect spot for a fun day of sledding. Tahoe Tubing at Boreal Mountain California is designed for children of all ages with nicely groomed lanes and easy-to-use moving carpet to get you to the top. Palisades Tahoe's SnoVentures Activity Zone has tubing complete with a magic carpet as well and on certain nights you can go disco tubing which features colorful LED lights, lasers & live DJs. And these are just two of the many tubing parks worth checking out!
Other Ways to Be a Part of the 2022 Winter Olympics in North Lake Tahoe:
Head to Palisades Tahoe for the Men's Downhill Celebration & Watch Party. Presented by Toyota and American Downhiller, this is your chance to cheer on local hometown athletes, Bryce Bennett and Travis Ganong as they take on the fastest skiers in the world. The fun starts with a parade you can actually join in on and then a Q&A session with former Olympian Marco Sullivan, a 4-time Olympian and Bill Hudson, a former Olympian and US Ski Team Alumni. Then the Men's Downhill event will be watched live at the Plaza Bar on 7 screens.
If you're looking for hometown heroes to watch, there are several Olympians that are all part of the Team Palisades Tahoe Club and also members of the 2022 U.S. Olympic Alpine Team. Additionally, two other local North Lake Tahoe area competitors will be in Beijing representing the United States as cross-country skiers.
Here's to bringing home the gold!