If you're anything like us (and we know that you are), you've been missing North Lake Tahoe's lush landscapes, spectacular mountain views, and that gorgeous Tahoe blue that's made our lakeside paradise one of the most sought after destinations in the world. As lodging, restaurants, and retail businesses closed, Tahoe adventurers were asked to temporarily suspend travel plans, and wait patiently through a period of social distancing to mitigate the spread of COVID-19.
Thanks to everyone's collective efforts, our wait is over—both California and Nevada have successfully made their way through the necessary recovery phases and North Lake Tahoe is open for tourism-related travel. Our mountain paradise is so excited to welcome you back to our peaks, valleys, and breathtaking shores.
As we come to develop a better understanding of COVID-19 and form strategies to manage its spread, we're confidently anticipating a vibrant season of summer adventure. Of course, while the Tahoe you know and love is still here, a few things have changed. You'll notice that North Lake Tahoe businesses and recreation areas have been diligently working to adjust and modify operations to ensure your Tahoe experience is both safe and fun.
To that end, we've put together an awesome reopening guide to help make the most of your time in Tahoe. We'd love it if you took the time to read it fully, but in order to get you hyped about everything you can look forward to this season, we've pulled some key pointers to get you started. Check them out!
First, Let Us Say Thank You
We know the pandemic put a lot of pressure on you! Everyone's worlds were turned upside down over the last few exceedingly difficult months. And on top of everything else, many of you had to suspend your spring and summer plans in order to keep yourself and your Tahoe neighbors safe in its wake. It wasn't easy for us to discourage travel to the area while our region dealt with the effects of COVID-19, and we thank you sincerely for listening to us and making it possible for us to welcome you back sooner rather than later.
Because of people like you, Tahoe adventurers everywhere can enjoy our mountain paradise again. That's huge, and we can't thank you enough.
Now, with the mushy stuff out of the way, let's talk about getting back to our mountains and shores safely.
Remember Responsible Travel Practices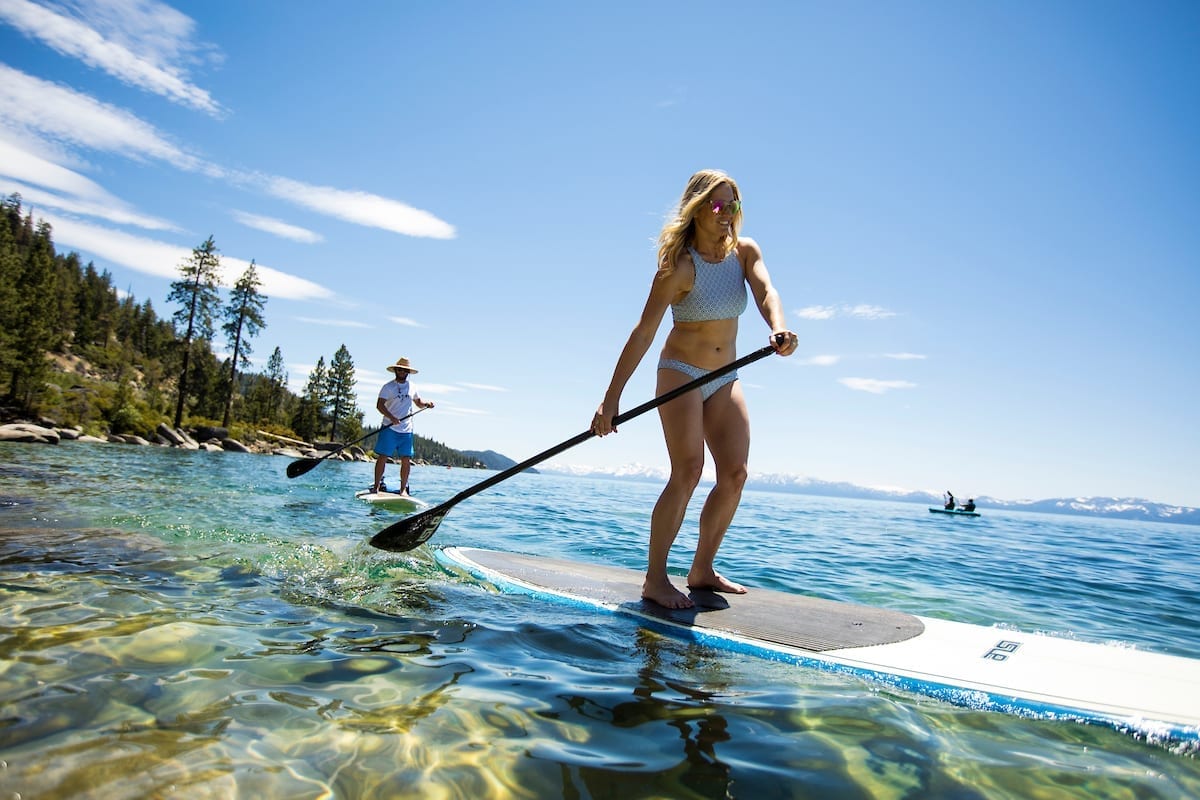 While it is true that infection numbers are generally trending downward in many places, healthcare professionals are still encouraging us to be mindful of our health and safety, as well as that of those around us. Visitors are advised to continue to practice frequent hand washing, to avoid touching their faces, and to wear a mask when out and about. So please make sure to bring fresh masks with you, hand sanitizer, and to maintain the advised six feet of space between yourself and others not in your household. Most importantly, refrain from traveling when and if you're feeling sick—this will limit the spread of germs of any kind.
Please note: It is currently required by the States of California and Nevada that everybody wear a face mask while in public.
Bring Your Patience, Respect, and
Enthusiasm to Tahoe
We encourage you to pay close attention to the instructions shared by vendors so that you can maintain your own well being, as well as that of the hard-working employees who may assist you. If you're asked to wear a mask while not eating or drinking at a dining establishment, or asked to wait in line in order to help retailers adhere to customer density guidelines, the best thing to do is to graciously comply.
Remember: changes in service have likely been made to protect you. Your kindness and practice of compassion as you encounter them will go a long way toward enhancing the pleasantness of everyone's experience.
Build Mindful Travel Itineraries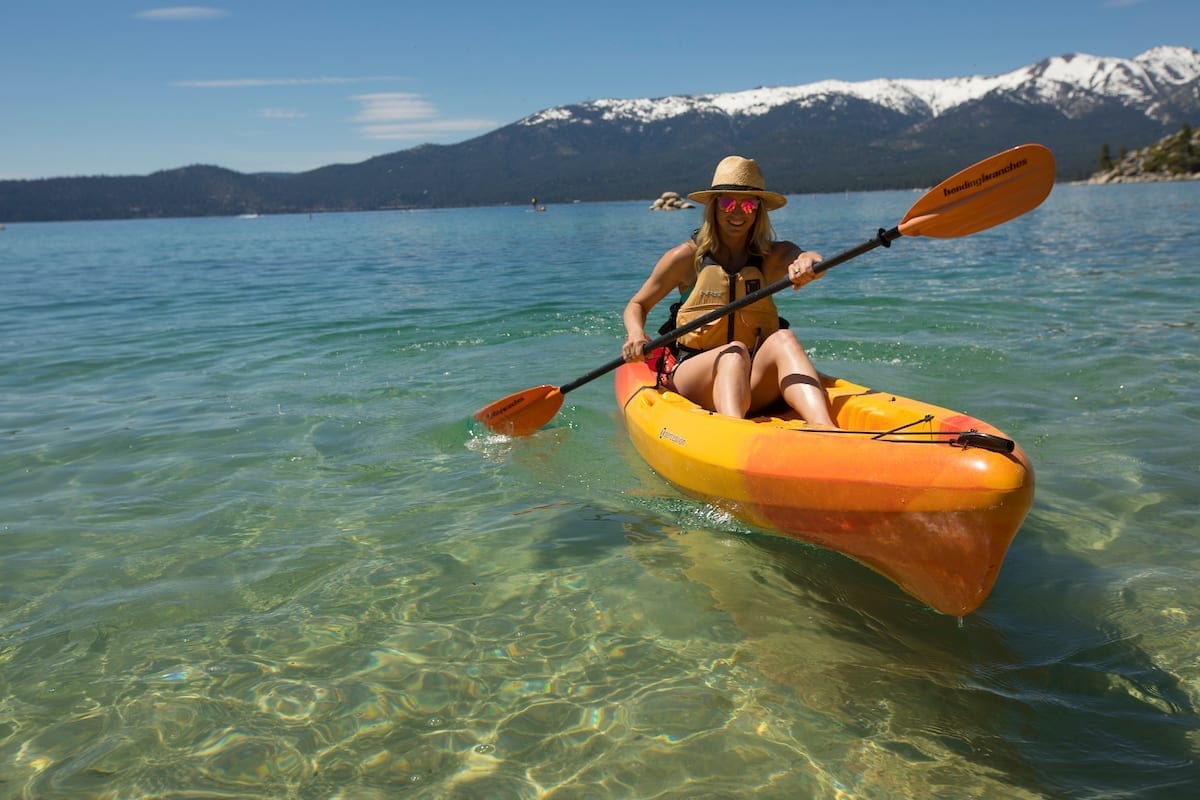 Although COVID-19 transmission appears to be trending down in most places, there's still quite a lot about the virus that we don't know—and there's still a meaningful risk of infection associated with a number of activities.
For that reason, we think that it's a generally good idea for you to have a sense of risk-awareness and to plan your trips accordingly. If you're concerned about infection, you might choose to prioritize more time outside while you're in Tahoe than you might otherwise, and might consider take-out dining options rather than dine-in.
Should you choose to dine in or to visit North Lake Tahoe's taverns, lodges or other establishments, it is advisable to call ahead to get an idea of foot traffic so that you can assess whether or not you want to visit. Choosing off-peak times to recreate, dine or shop can be a good idea for those who are relatively risk-averse. Check out our COVID-19 friendly itineraries to get your creative juices flowing when planning your next visit.
Try Out North Lake Tahoe Bingo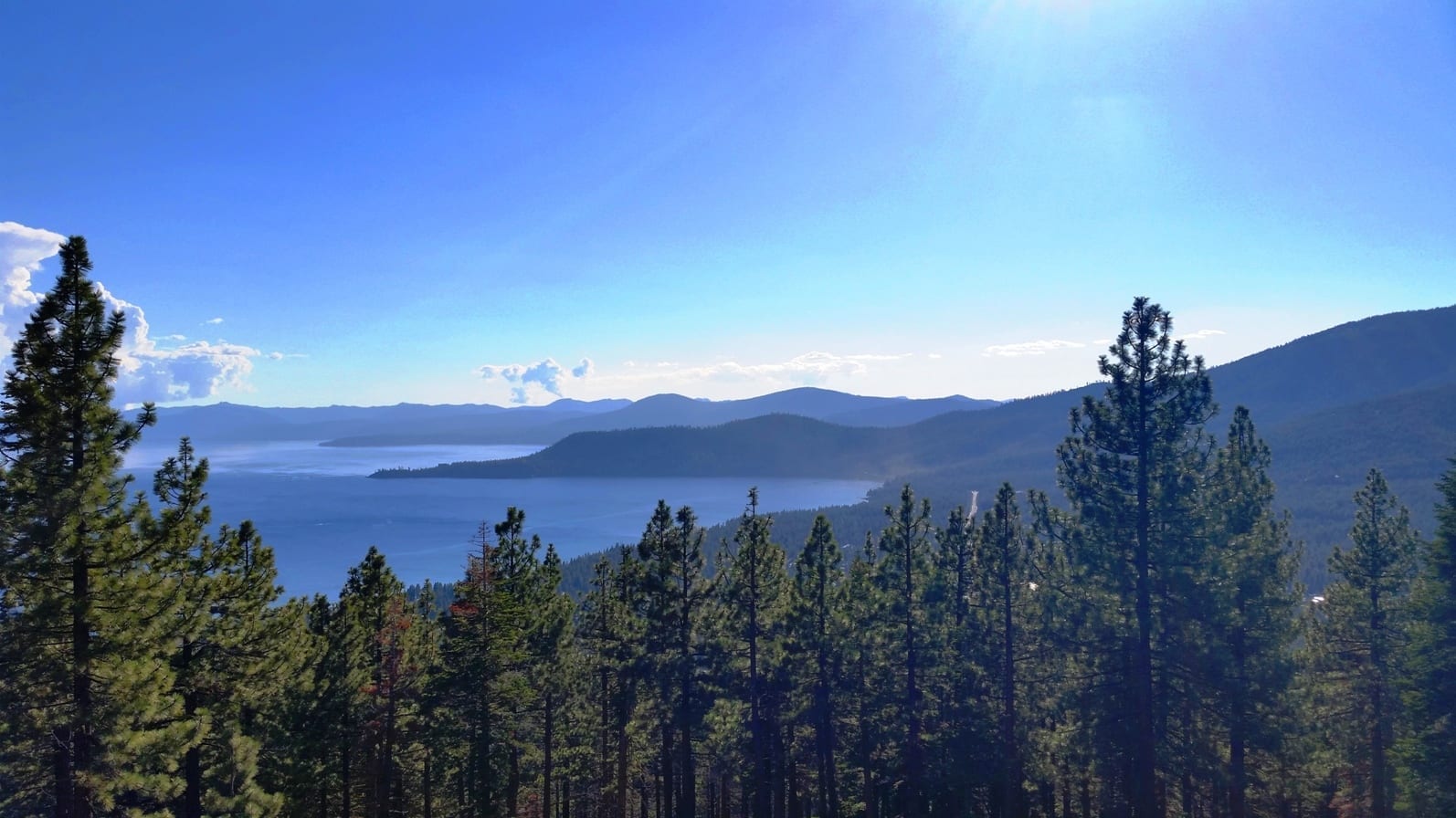 If you're wanting to take in the sights of Tahoe but are not yet ready to be in close proximity to other people, you can do so by taking a self driving, biking or walking adventure. To add to the fun for you and your loved ones, we've created a Tahoe
BINGO card that you can take with you.
Take pictures as you venture across points of interest throughout the region, and mark spaces on the card for each activity you complete. If you complete a full card, you'll have enjoyed a gamut of Tahoe food, art, history and outdoor adventures.
Get Ready for a Summer of Tahoe
Fun
We're so looking forward to having you join us this summer. After a challenging couple of months, time spent in our mountain paradise is the perfect way to unwind and rejuvenate your soul. As you plan your next Tahoe excursion, check out our COVID-19 and reopening related materials to make sure you're totally prepared for the trip.
See you soon, Tahoe adventurers!