One of the hidden treasures of North Lake Tahoe is its performing and visual arts culture. Local galleries line quiet streets with contemporary sculpture and mixed media featured in shop-front windows, offering perspectives of the Lake only a local artist could capture. Meanwhile, dinner theater and a shoreline Shakespeare festival transform play-watching into a full-fledged endeavor.
Tour a gallery, buy tickets to a play… there is plenty of local flavor for enjoying the fine arts in North Lake Tahoe.
Art Galleries
To find some of the best views of Lake Tahoe, sometimes you have to venture inside. The bonus is, you can take it with you.
Performance Arts
North Lake Tahoe is the home of stunning theatrical venues that give you an alternative to your typical entertainment options.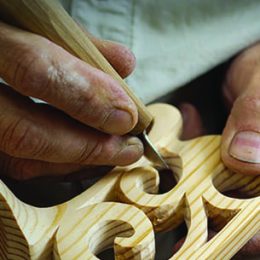 Visual Arts
With all of the beauty of the Lake as inspiration, it's no wonder so many artists settle here.