Meet TART Connect: The Sustainable and Convenient Way to Explore NLT
TART Connect is here to take the hassle of transportation out of your summer 2021 adventures. This free, on-demand shuttle service brings you directly to where you want throughout North Lake Tahoe's lakeside communities. With TART Connect, you can add new opportunities for adventures and exploration or sightseeing easily to your trip.
Launching June 24, TART Connect will be available daily from 8 a.m. to midnight. Catch a ride within the various North Shore zones including Incline Village, Kings Beach, Tahoe City, and the West Shore or use the free "park and ride" service that allows you to leave your parked car behind and shuttle into city centers for easy access to attractions, dining and shopping.
We break down ways to use TART Connect on your next trip below. But first, to be prepared, download the TART Connect App today to reserve your rides.
An Eco-Friendly Way to Get Around Tahoe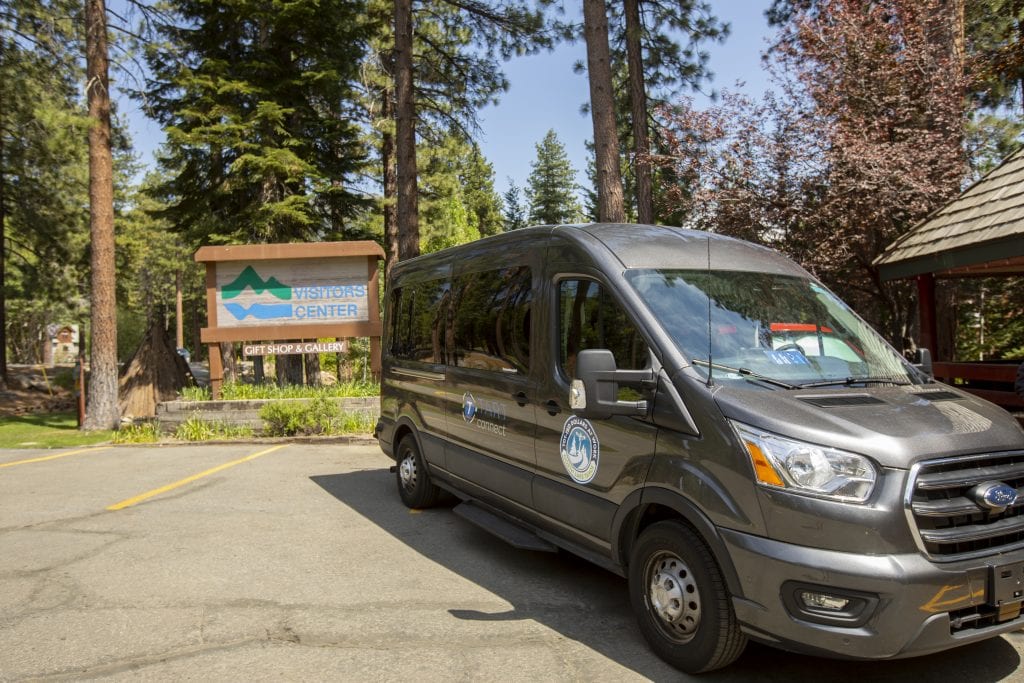 TART Connect is the perfect way to conveniently get around North Lake Tahoe while participating in the area's sustainability efforts. Keeping Tahoe blue is no easy task, and it takes the cooperation of locals and visitors alike to protect the area's breathtaking natural beauty. Using TART Connect reduces emissions and individual environmental impact in a big way, allowing visitors to promote eco-friendly practices while also saving on gas and transportation stress.
Take a look at our blogs on voluntourism and keeping Tahoe beautiful to learn about more ways you can reduce your environmental impact and assist with sustainability efforts while you're having fun in Tahoe.
Enjoy the Convenience of One-Way Adventures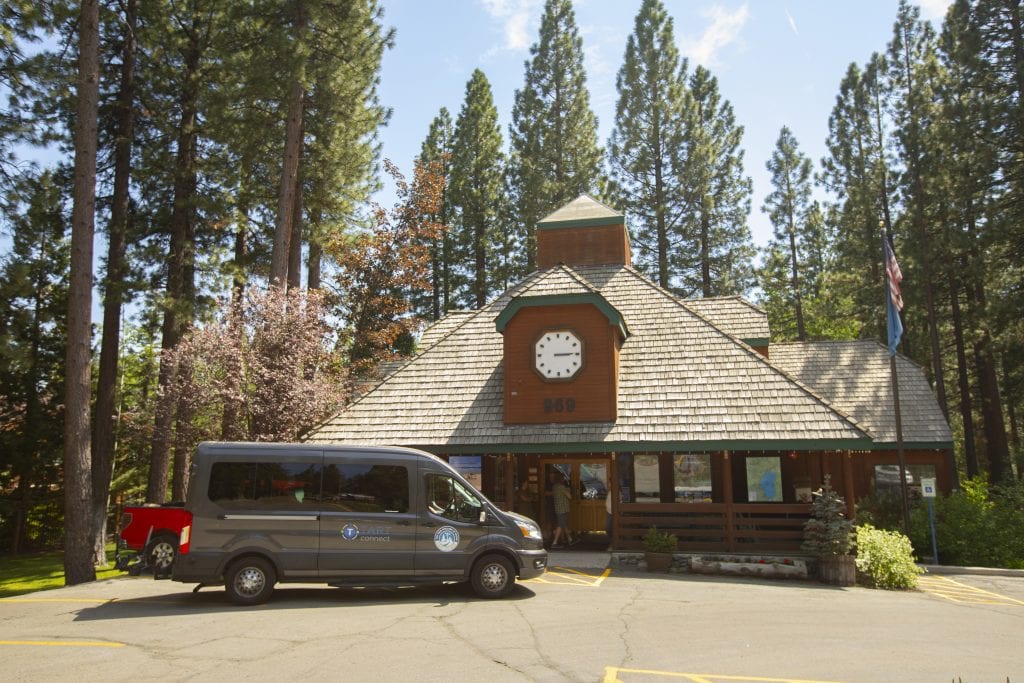 Say goodbye to stressing about parking, struggling to find a gas station, and having to choose between a scenic walk and an easy drive. For all you explorers out there, having transportation flexibility with TART Connect means one-way adventures are now a very real and convenient option. If you need some inspiration, here are some of our favorite one-way adventures in NLT:
Rent a Bike on the West Shore
Naturally, a favorite activity of any Tahoe-lover is biking alongside those bright blue waters or through rolling forested trails. The West Shore is the perfect place to rent a bike and explore the natural beauty that Tahoe is famous for, whether you're a biking novice or a pedaling pro. Getting tired? Skip the bike journey home and call TART Connect to give your legs a rest. Check out our blog about Tahoe biking for more ways to explore Tahoe on two wheels.
Walk to Kings Beach
Kings Beach is a favorite of Tahoe lovers everywhere for its chill vibes, historical downtown and 1,700 feet of sandy shoreline. Make it a day trip and take the scenic walk to this beach town before heading home on TART Connect.
Indulge in Incline Village
Incline Village has no shortage of delicious eateries waiting for you to discover. Locally-owned businesses are the staple of this luxurious town, and there's nothing quite like sampling a little bit of the local flavor to make you fall in love with Tahoe. If your delicious food and drink has you feeling a little too full to walk home, the TART Connect shuttle service will always be there to give you a ride home.
Visit tahoetruckeetransit.com for real-time transit information, and download the TART Connect app on the Apple App Store or Google Play Store to request a ride today. And please note, face coverings are still required on all TART buses and vans through September 13 due to federal requirements. Thanks for cooperating!