With a wide selection of downhill resorts, epic views as far as the eyes can see and great spring skiing conditions, it's no wonder that North Lake Tahoe has earned a reputation as one of the world's premier spring destinations. But while many visit to get some spring ski and snowboard runs in, they miss out on all the ways to relax and have fun off the slopes.
That's right: Tahoe is as fun on the mountain as it is off of it during springtime thanks to an array of exciting events, dining options, drink specials and good, clean fun beneath bluebird skies.
Don't just take our word for it — instead, take a look at four of our favorite unique ways to partake in Aprés Ski experiences, then try them out for yourself!
1. Fill Your Belly and Refuel After a Day on the Slopes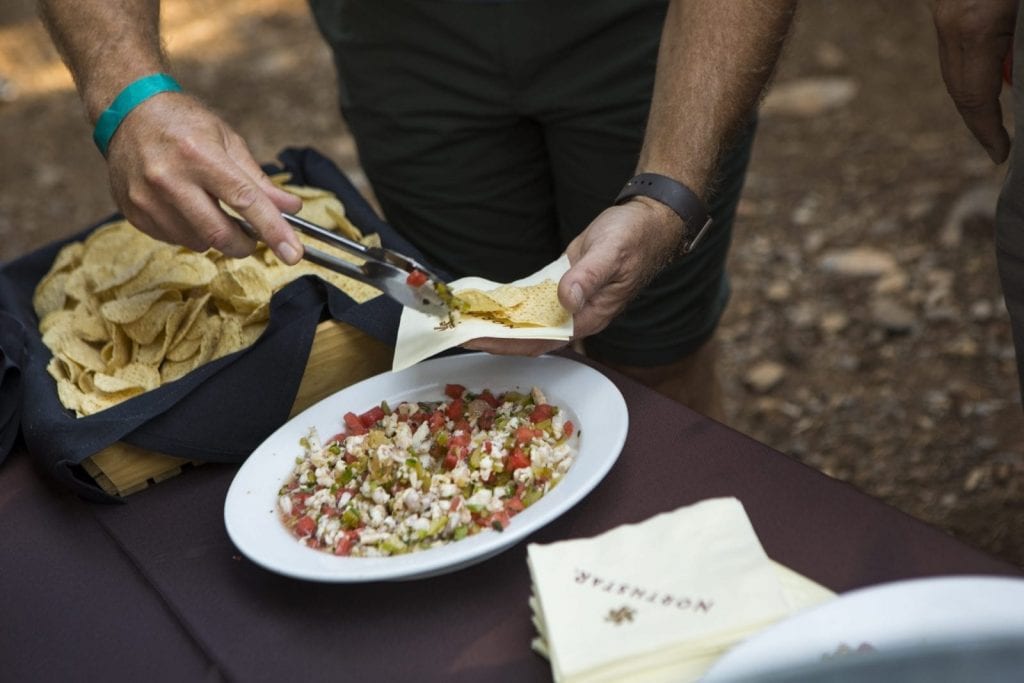 North Lake Tahoe's dining options offer something satisfying for every type of eater. Photo courtesy of Ryan Salm.
Let's be honest: North Lake Tahoe's human-powered sports are amazing, and, by virtue of their full-body engagement, even the most fit among us will work up an appetite as we ski, paddle, snowshoe and cycle our way across Tahoe's iconic landscape.
Luckily, the cure to après ski hunger pangs is never far away as long as you're visiting the North Shore.
The region's countless dining options range from high-luxe cuisine to down-home comfort food, and everything in between. For a nice waterfront sit-down experience, try Jake's on the Lake. For something simple and satisfying, you can't go wrong with T's Mesquite Rotisserie, a long-standing local favorite.
2. Don't Miss Out on North Lake Tahoe's Rich Music Scene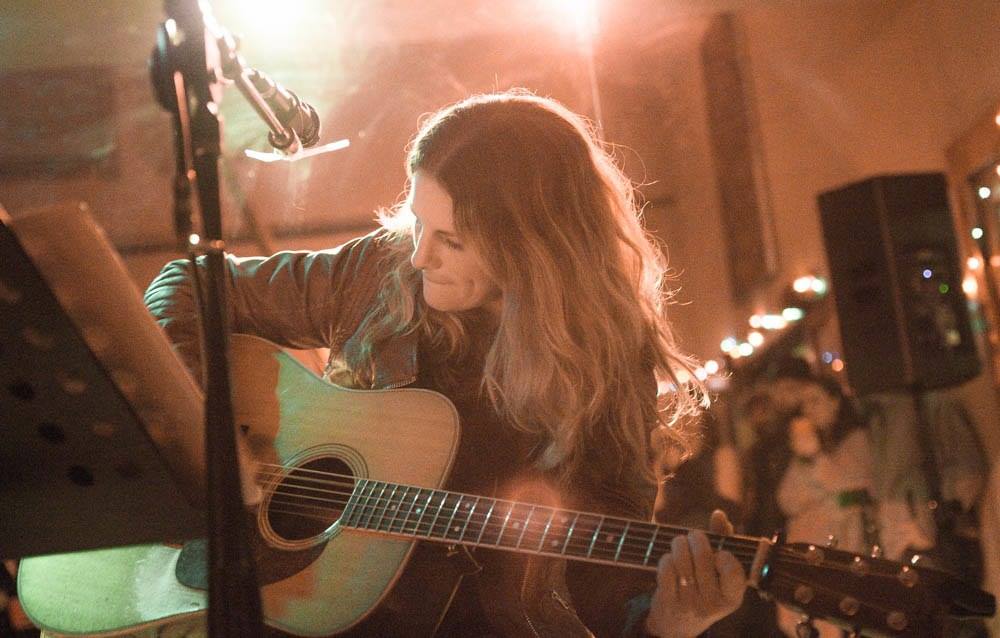 The North Shore's music scene is rich with talent—like local luminary Jenni Charles.
Year-round, there's no shortage of opportunities to catch both local and national talent in North Lake Tahoe's active music scene. Whether you rock out to bluegrass at the annual WinterWonderGrass festival, or the Spring and Summer Music Series at Squaw Valley Alpine Meadows, the region's musical experiences are the perfect way to cap off a day in the mountains.
If something a little more relaxing is your speed, it's understandable that you might want to skip the festivals in favor of an intimate venue. In that case, don't miss a weekly night of music by the fireplace at the Hyatt Regency's Lone Eagle Grille.
3. Keep Your Muscles Loose and Limber With Post-Ski Yoga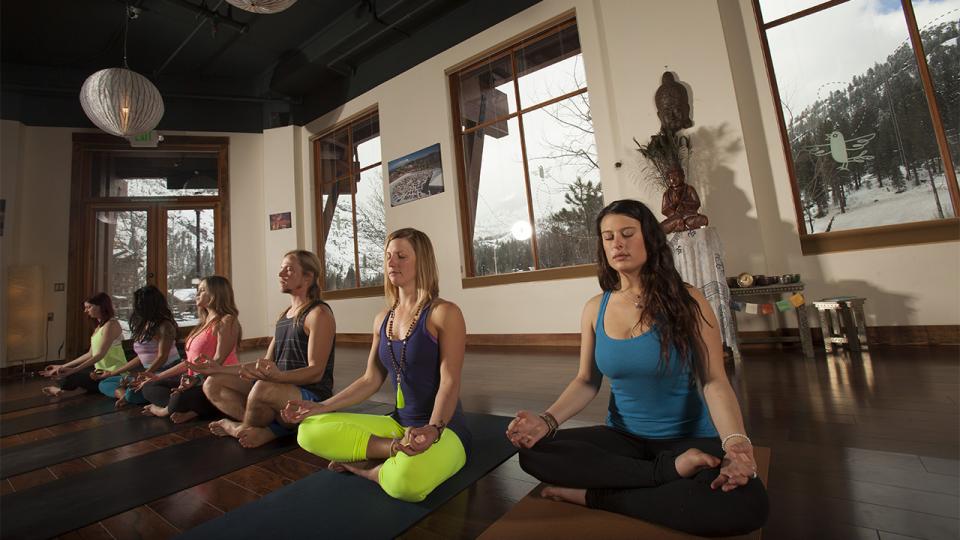 What better way to follow up on a day of strenuous activity than to relax and center with a yoga session?
Winter sports are undeniably fun. Aching, sore or stiff muscles? Not so much.
Luckily, you can beat post-powder pain with a little bit of Tahoe style self-care.
For active rest, North Lake Tahoe's many yoga studios are the perfect spot to ward off stiffness and soreness by stretching our body's many muscle groups to decompress after a high-mpact adventure.
Wellness Watch: Love Yoga and Tahoe? Have it all at Wanderlust 2018.
If massages, facials and pumice-stones are more enticing to you, consider one of the award-winning spas at the region's resorts — like the spas at the Ritz-Carlton, Lake Tahoe, Resort at Squaw Creek or Hyatt Regency Lake Tahoe. Let the attentive staff and next-level accommodations sweep all of your après-fatigue away, and return from your Tahoe trip with an epic glow.
4. Unwind With Some of Tahoe's Best Views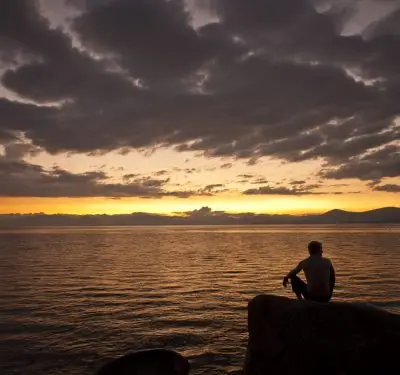 North Lake Tahoe's sunrises, sunsets and everything between are unlike anywhere else in the world. Photo courtesy of the Resort at Squaw Creek.
You'd be remiss in your duty to enjoy North Lake Tahoe for all it's worth if you didn't see for yourself why the lake is called the crown jewel of the Sierra Nevada.
For breathtaking views of land and sky, you won't want to miss instagrammable locations like Kings Beach, Eagle Rock and Eagle Falls, from which you'll be able to capture panoramic views of the sky, the distant mountains and Tahoe's calm, clear waters.
All around North Lake Tahoe are picturesque decks and patios beckoning you to join them for an Aprés afternoon. Take advantage of the spring sunshine at lakeside spots like Moe's Original BBQ in Tahoe City or West Shore Cafe & Inn in Homewood, or soak up the views slopeside in The Village at Squaw Valley or The Village at Northstar.
5. Aprés Like a Local With Our Aprés-Ski Guide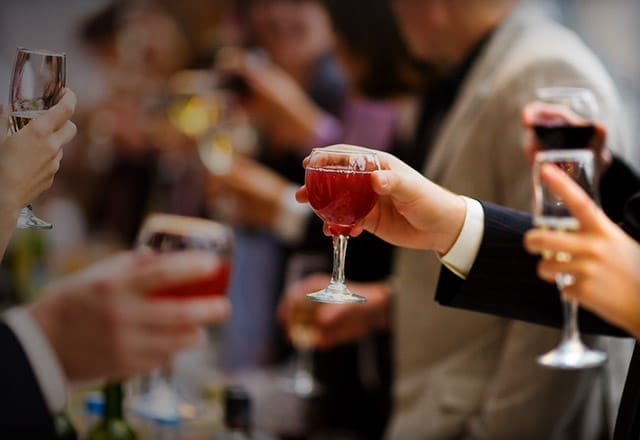 Unwind with a classic Apres experience at one of North Lake Tahoe's many bars, breweries and wineries. Photo courtesy of Plumpjack.
How do North Lake Tahoe locals dress, drink and eat,—and where do they go after their day on the slopes? Should I experience Tahoe like a local?
While the answer to that second question is a simple "yes", the first set of questions are a bit more complex. Fortunately, our team has put together a guide to aprés, North Lake Tahoe style. With our help, you'll be dining, stretching, sipping and living the good life all along North Shore's mountainside in no time. We can't wait to see you there!