Giggles mixed with moments of genuine awe, that's the kind of winter wow young kids can have in North Lake Tahoe. There are plenty of great spots in North Lake Tahoe for young kids to experience the magic of winter. Read on for a list of kid-friendly places to explore.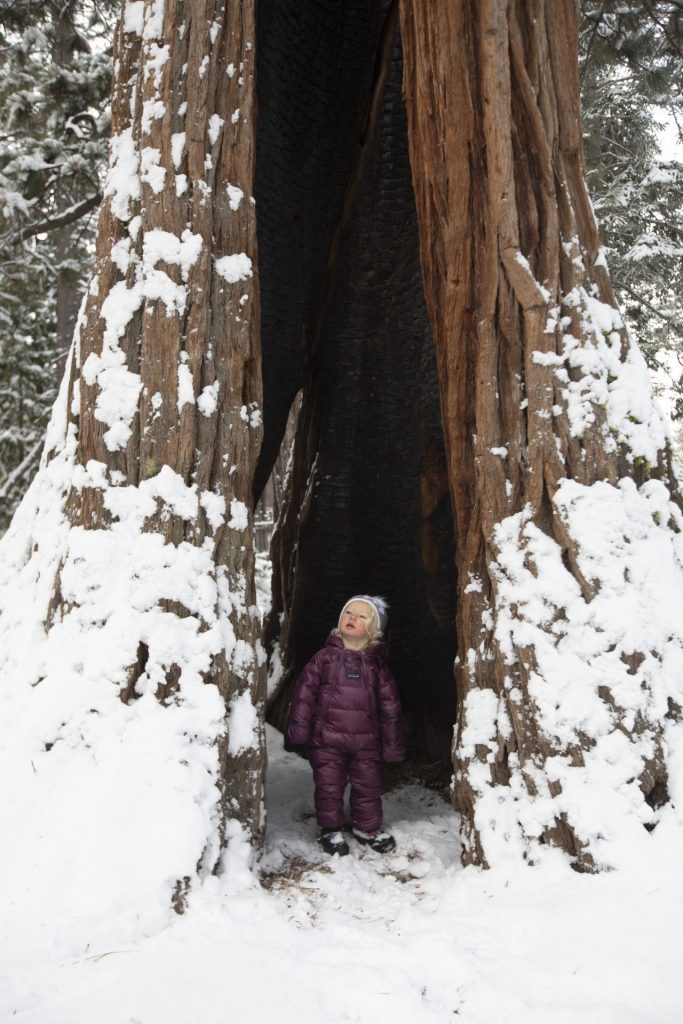 SNOW PLAY
Bundle them up for maximum cuteness and warmth, then let them play at the North Tahoe Regional Park in Tahoe Vista. There are 124 acres to explore including a sledding hill, snowshoeing paths and huge areas for open play where you can build a snowman and more. There are also cross-country ski areas for older siblings and a children's play area.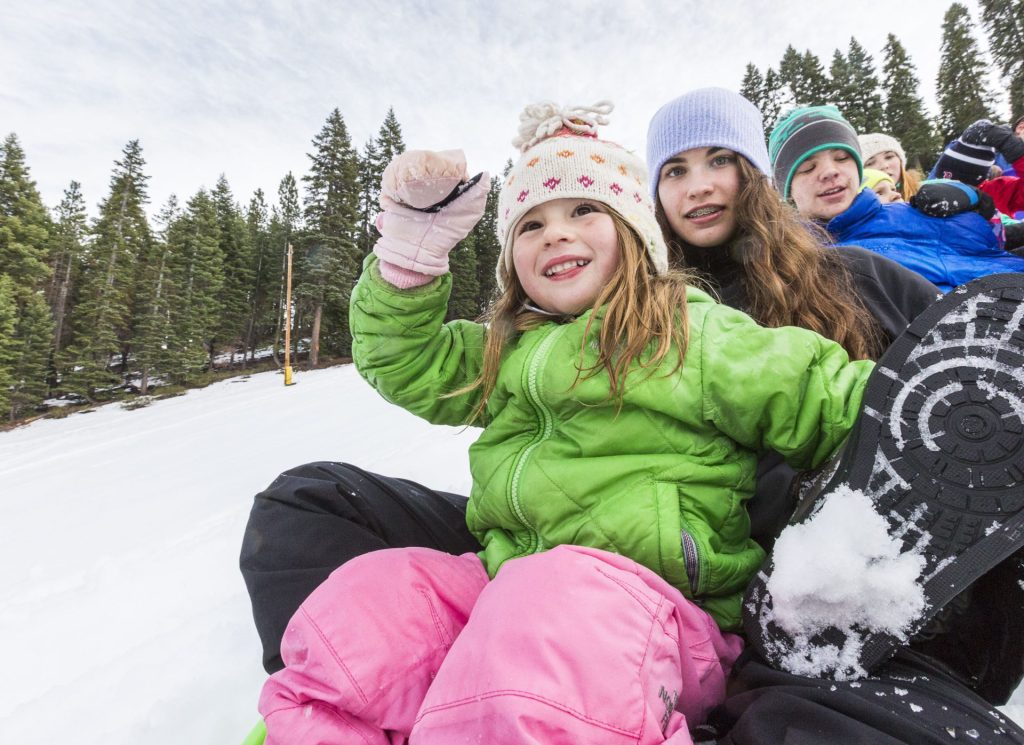 SLEDDING & TUBING
Flying down a hill on a sled is a perfect way to spend a winter day with young kids. Homewood Mountain Resort is perfect for that. Located right on the edge of Lake Tahoe five miles south of Tahoe City, this family-friendly resort offers organized sledding and snow play at its Adventure Center. They offer 2-hour sessions three times a day with a magic carpet to whip you back up to the top of the hill. It's best to reserve your session in advance as they do have a capacity. You can bring your own sleds or rent them there.
Another really great place to go sledding is the Granlibakken Tahoe resort. Located right in Tahoe City, they offer all kinds of winter play including a sledding hill. Admission includes saucer rental and sledding all day and lodging guests get ½ off. You can bring your own sleds, but tubes and toboggans aren't allowed.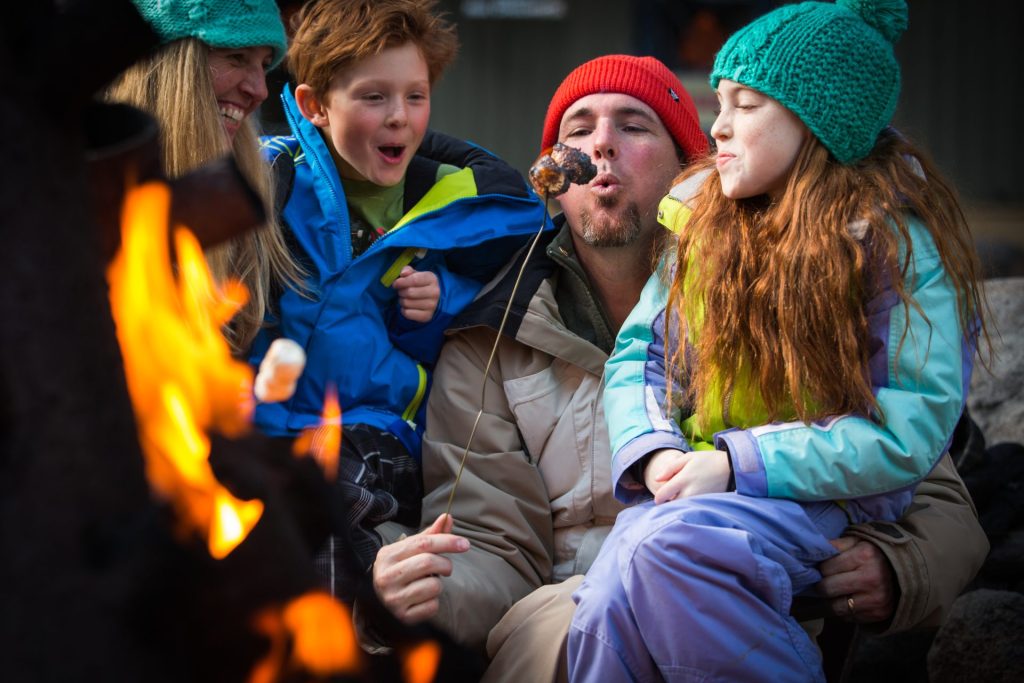 S'MORES
A reprieve from the cold with a warm gooey treat is a welcome way to take a break. Guests at the Hyatt Regency Lake Tahoe Resort get a free s'mores kit with their stay to roast lakeside in one of their many firepits.
Granlibakken Tahoe has beautiful fire pits for s'mores as well as a Ski Hut Snack Bar where you can buy a s'mores kit. The West Shore Café in Homewood is another appealing option. They offer complimentary s'mores on their lakefront patio for guests from 4pm – 4:30pm.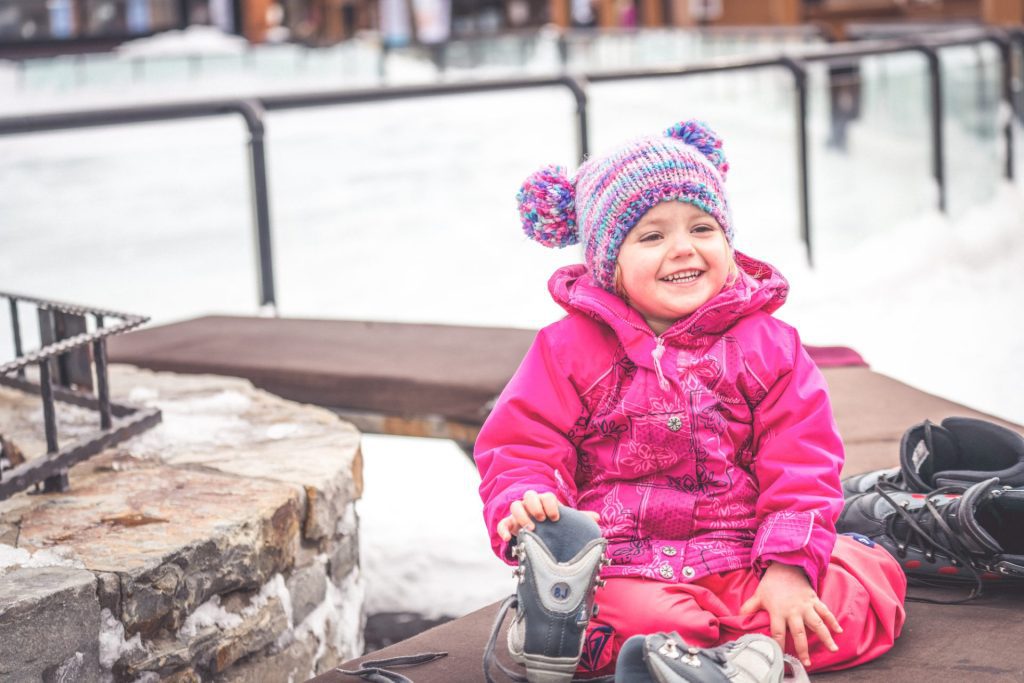 ICE SKATING
An afternoon ice skating is perfect for nearly any age and is especially fun for littles. In the heart of the Village at Northstar, you'll find a 9,000-square-foot ice skating rink with lots of room for those just learning. It's free to skate and if you don't have your own skates, rentals are available. There are also several outdoor fire pits surrounding the rink where you can take a break, sip hot cocoa and roast s'mores.
SNOW MAN BUILDING
Now when they ask, "Do you want to build a snowman?", you can answer with a big yes. Take them over to Commons Beach just across the street from downtown Tahoe City. It's a 4-acre beach with a playground, picnic benches, and a large grassy/snowy area perfect for snowman assembly.
SKIING
You ski Nordic style and they catch a ride. That's the general idea when you rent a pulk at any of the cross-country ski areas. Your little one will be nestled in warmth and comfort while you get outside for a ski. Chances of napping in the pulk are high.
Over at Woodward Tahoe at the Boreal Mountain Resort, they even have ski classes geared toward your little ones. It's a sports playground with 11 outdoor parks, eight ski lifts, and a large indoor hub. You can go tubing at the resort on their nine lanes too. Tubes are provided.
STAY JUST A LITTLE BIT LONGER
Winter is definitely our season at North Lake Tahoe, and we take pride in making it accessible for everyone. Come and stay our way in any of the 12 unique towns that make up North Lake Tahoe.