When you imagine a true Lake Tahoe experience, what comes to mind? A scenic hike to a mountain overlook? Shredding serious powder on the slopes? Kayaking through crystal blue waters?
While all of these activities are integral to getting a feel for what North Lake Tahoe is all about, nothing creates a deeper understanding to the region's history and charm than by immersing yourself into the local arts and culture scene. From historic landmarks to art and crafts created by talented local artisans, North Lake Tahoe's cultural offerings are a big part of what gives this alpine paradise a unique charm that separates it from the rest.
And with the autumn season bringing cooler days and an abundance of picturesque fall foliage, now is the perfect time to get inspired by North Lake Tahoe arts and culture by visiting local galleries, touring historic landmarks at their most colorful, and even taking home a piece of Tahoe with uniquely crafted gifts.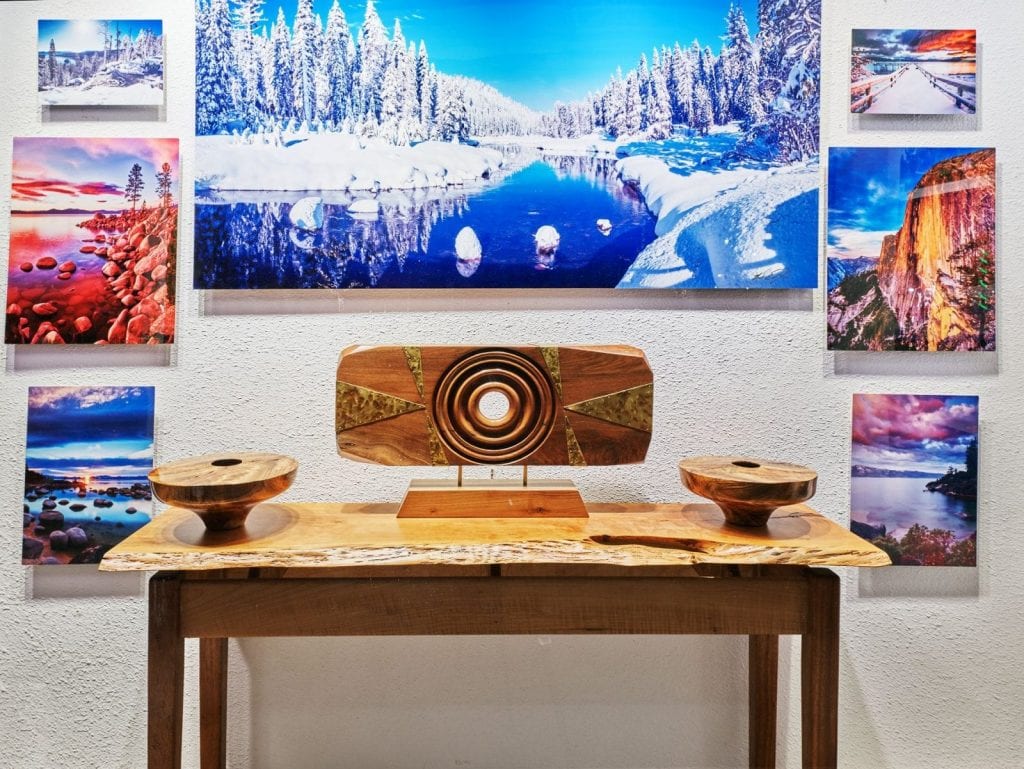 Browse incredible art from local and international artists at The Eadington Gallery, among other North Lake Tahoe art galleries. Photo credit: The Eadington Gallery
Peruse Local Art Galleries
No matter the occasion, a day spent browsing some of North Lake Tahoe's best art galleries is sure to be an enriching experience. So whether that autumn breezy gets a tad too chilly for your liking, or for when it's your turn to watch the kids, or if you just want to spend an hour or two looking at some beautiful works of art, you can't go wrong with a day at the gallery.
North Tahoe Arts, located in Tahoe City, is one of the premier art galleries on the north shore with an ever-changing slate of exhibits. The fall season at North Tahoe Arts includes the Fall Members' Exhibit, a "Flora & Fauna" exhibit showcasing the relationship between plants and animals, and the upcoming Holly Arts festival, featuring handmade holiday arts and crafts from local artists.
The Eadington Gallery, also located in Tahoe City, features the photographic work of Michael Eadington, as well as additional work from photographers Abe Blair and Jon Thompson. Eadington is a fine art landscape photographer born and raised in the beautiful Sierra Nevada region. Inspired by the immense natural beauty of his upbringing, Eadington highlights the dazzling nature of Lake Tahoe through stunning photography. 
For a final stop in Tahoe City, the James-Harold Galleries is a collection of fine art galleries that have been in operation at the Boatworks Mall for 33 years! The collections housed here represent local, regional, national and internationally acclaimed artists. Whether you're looking to take home some stellar artwork to add that extra pizzazz to your home, or just looking to browse, you'll be in awe of the best that these artists have to show.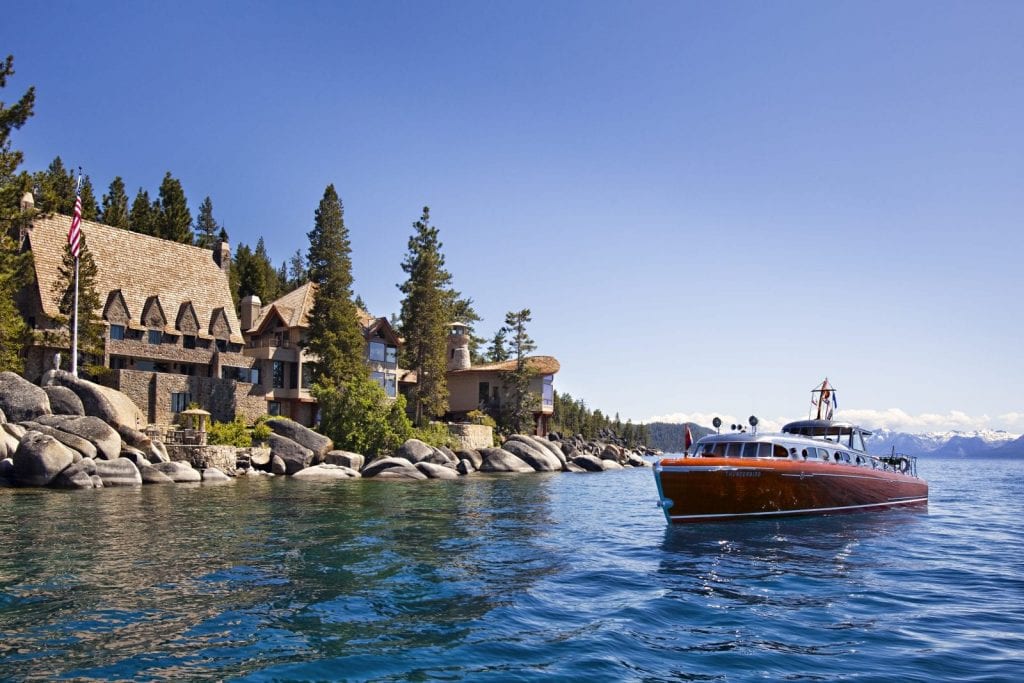 Tour historic landmarks, like Thunderbird Lodge, to get a feel for North Lake Tahoe's storied past. Photo credit: Thunderbird Lodge Preservation
Step Back in Time at Historic Landmarks
With a rich culture and a storied history dating all the way back to the Washoe tribe, history junkies can immerse themselves in historic points of interest and informational museums to fully understand North Lake Tahoe's past.
A prototypical "smart house of the future," the Hellman-Ehrman Mansion at Sugar Pine Point State Park is a turn-of-the-century mansion that epitomizes the old-school trend of summer homes in Lake Tahoe from yesteryear.  In 1897, San Francisco businessman Isaias W. Hellman began buying property at Sugar Pine Point and by 1913 had acquired nearly 2,000 acres. His grand but informal summer home, called Pine Lodge, was completed in 1903 and was considered to be one of the finest in the High Sierra. Hellman's daughter, Florence Hellman Ehrman inherited the estate and she and her husband Sydney spent summers here entertaining family and friends.
The house, designed by Walter Danforth Bliss, was equipped with the best and most modern utility systems including electric lights and complete indoor plumbing. Steam generators produced electricity until commercial power was available in 1927. Water was obtained from General Creek and later pumped directly from the Lake. The Hellman-Ehrman Mansion was constructed before a road around Lake Tahoe was built, so supplies had to be brought in by boat and all staff lived on the premises, making for a completely self-sufficient summer home.
If the Jazz Age is more your style, explore Thunderbird Lodge, located just south of Sand Harbor State Park. Known as George Whittell's "Castle in the Sky," this luxurious 1930's estate brings to mind the glitz and glamour of The Great Gatsby. In 1935, Whittell purchased 27 miles of Lake Tahoe shoreline and 40,000 acres, paying approximately $2.7 million or $81 per acre. By establishing a residence in Nevada, Whittell avoided the higher income taxes in California. Construction began in 1936 and the stone house of the estate was completed 2.5 years later.
The house had no guest rooms, as Whittell wanted no overnight visitors. It also included a card house, caretaker's cottage, cook/butler's house, admiral's house, boathouse with tunnel, gatehouse, and the "Elephant House" which housed Whittell's two-ton Indian elephant. Today, the estate is home to the eponymous Thunderbird yacht, the star attraction of Thunderbird Lodge and a favorite among international tourists visiting North Lake Tahoe.
The North Lake Tahoe Historical Society in Tahoe City is another great resource for anyone hungry to learn more about the region's storied past. By collecting, preserving, and presenting the natural and cultural histories of Lake Tahoe, the NLTHS  is a fountain of insight into how North Lake Tahoe has become the destination it is today. 
The Gatekeepers Museum is a family-friendly place with a wide range of immersive and educational exhibits; view thousands of artifacts pertaining to the 1960 Winter Olympics in Squaw Valley and Sierra ski history, the sesquicentennial of the Transcontinental Railroad, and even an exhibit on the unofficial mascot of Lake Tahoe, the black bear! The Marion Steinbach Basket Museum contains hundreds of intricately woven baskets from the native peoples of western North America, paying tribute to North Lake Tahoe's indiginous history. Guests can even explore the historic Watson Cabin, which is listed on the National Register of Historic Places as the oldest log structure remaining in North Lake Tahoe.
To learn more about taking a historic tour around North Lake Tahoe this fall, check out our Treasures of Tahoe guide on where to go and what to keep an eye out for.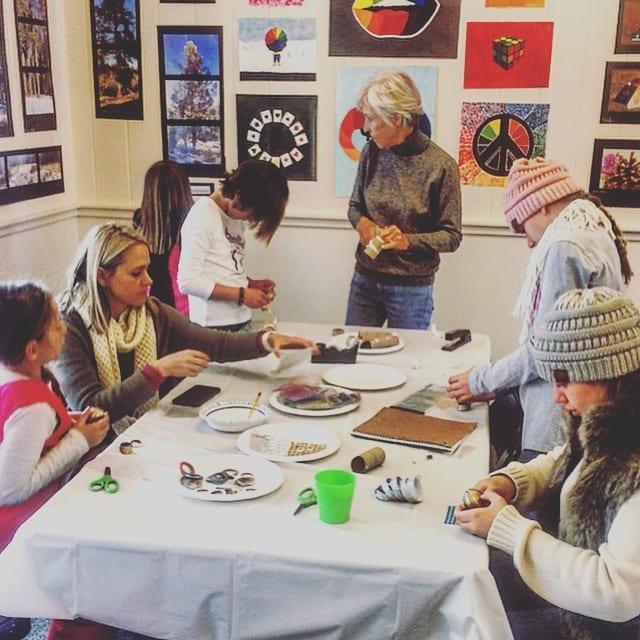 Get inspired and become an artist yourself with classes and workshops around the north shore, like at North Tahoe Arts. Credit: North Tahoe Arts
Become an Artist in Tahoe Art Classes
Immersing yourself in North Lake Tahoe's art scene doesn't stop at simply observing art. In fact, there are plenty of places around the north shore where you can channel your inspiration from you surroundings and become an artist yourself!
Brand new to North Lake Tahoe is Muse Art Reclaimed, located in Tahoe City. Opened in June 2019 by Peggy Lindquist, herself a self taught artist, Muse Art Reclaimed strives to create a community space for inspired locals and visitors alike to express themselves creatively. Muse Art Reclaimed's classes and workshops are wide-ranging and diverse; jewelry making, aromatherapy and scent making, nature sculptures, and a women's song circle are just a few examples of the unique classes offered at this new studio. You can even paint with a glass of wine for the ultimate girls outing! Read more about the classes and events offered at Muse Art Reclaimed, and create a work of art completely unique to you.
North Tahoe Arts offers a variety of different classes and workshops where you can channel your inner Picasso and create a masterpiece for yourself. North Tahoe Arts provides informative and engaging workshops for any skill level, to learn any craft your heart desires. Check out the full calendar of events and workshops to plan your next artistic escapade, and don't forget to check out the kids classes for your little ones!
Read to start your arty autumn escapade? Book your stay now at our lodging page!