June 2022
North Lake Tahoe is known for picturesque weather, with over 250 days of bluebird sunshine, which makes for perfect outdoor recreation conditions. But occasionally, when spring showers or winter snow are falling, an escape from the elements is needed.
Luckily, there's no shortage of indoor fun to explore as Mother Nature replenishes the splendors of outside.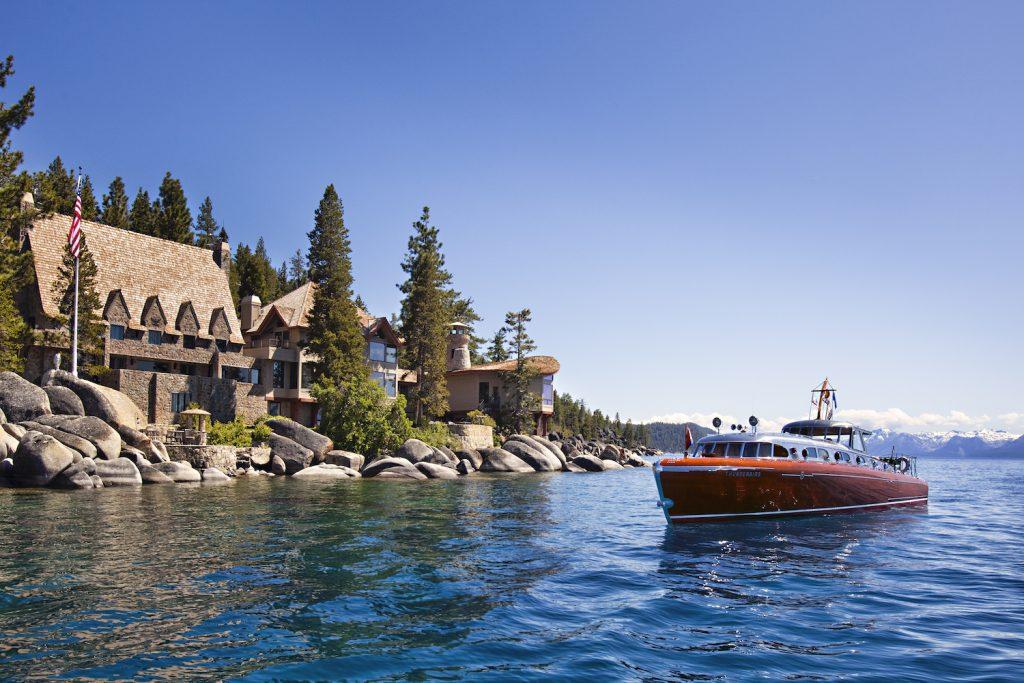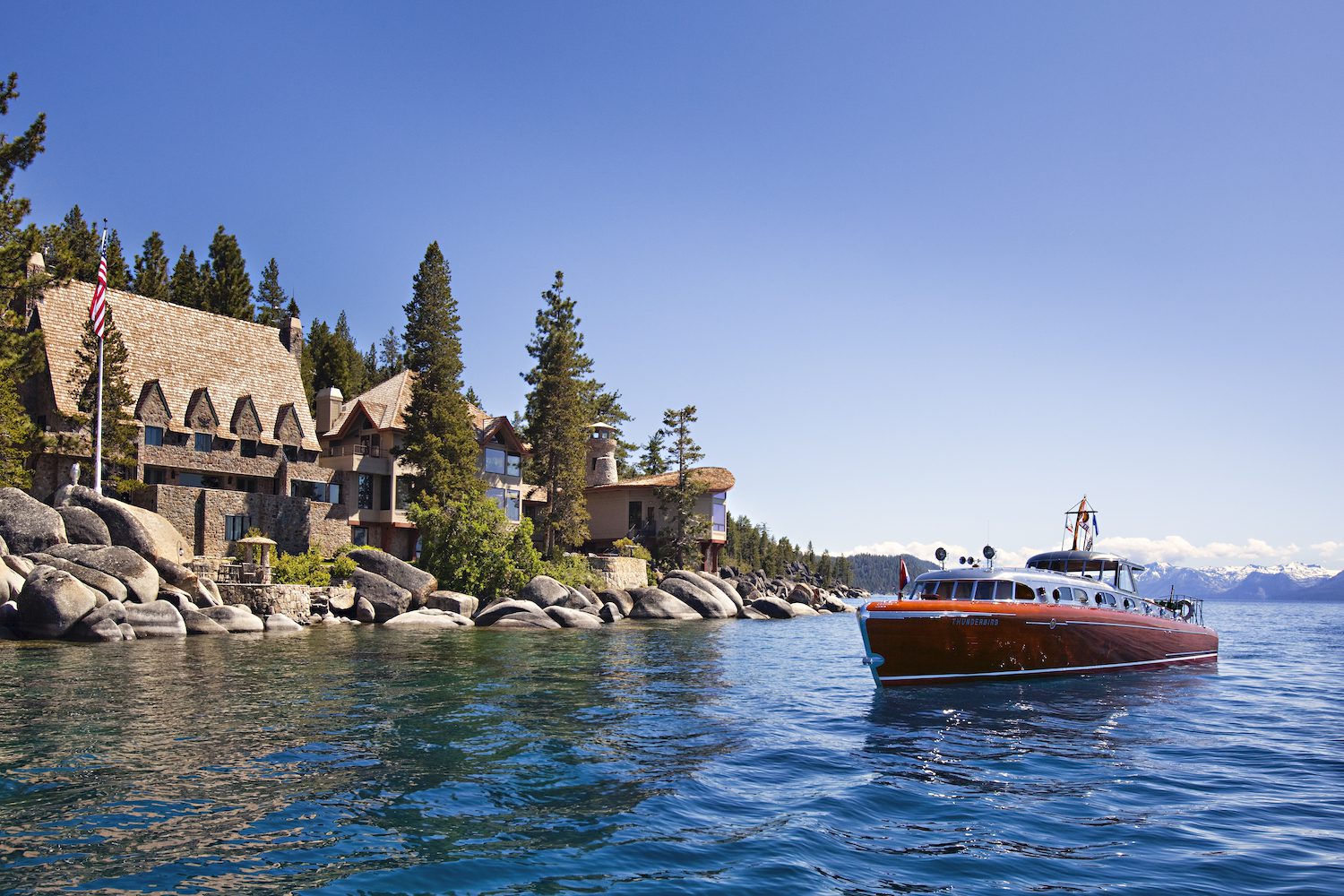 MUSEUMS, HISTORY AND CULTURE
You may have known that Lake Tahoe is the largest alpine lake in North America, but did you know that it's estimated to be around 2 million years old, or that its water is 99.994% pure (commercially distilled water is 99.998% pure), making it one of the purest large lakes in the world?
These are some of the lesser-known facts about the region, which is rich in history and culture. There are numerous museums and galleries in North Lake Tahoe where you can discover it's amazing heritage. The North Lake Tahoe Historical Society in Tahoe City presents several buildings, including the Gatekeeper's Museum, which features exhibits on the 1960 Winter Olympics, held in Olympic Valley. Other attractions include the Marion Steinbach Basket Museum and the Watson Cabin.
The Emigrant Trail Museum at Donner Memorial State Park explores the people who traversed the area hundreds of years ago, including Native Americans, Chinese immigrants and the construction of the railroad and the Donner Party, the legendary pioneers who fell victim to the harsh Sierra Nevada winter in the mid-1850s, which led to one of the darkest, yet most interesting moments in history.
Built along Lake Tahoe's Nevada shoreline, the Thunderbird Lodge is a 6.5-acre waterfront estate that was the home of billionaire George Whittell Jr., an eccentric and reclusive investor. The mansion, which offers docent-led tours, features secret tunnels, a lavish card house where he hosted fellow recluse Howard Hughes, facilities for wild animals and the infamous Thunderbird yacht.
About 10 miles south of Tahoe City is Sugar Pine Point State Park, home to the Hellman-Ehrman Mansion, also known as the Pine Lodge. Offered as one of the few remaining examples of the bygone era of summer retreats, the estate was built in 1903 for the family of San Francisco financier I.W. Hellman to enjoy. The Sierra State Parks Foundation provides tours during the summer months.
North Lake Tahoe is also home to the Tahoe Science Center, which houses the latest findings from the UC Davis Tahoe Environmental Research Center (TERC). Visitors can explore interactive exhibits while learning about the lake, its ecosystem and ways to protect the environment.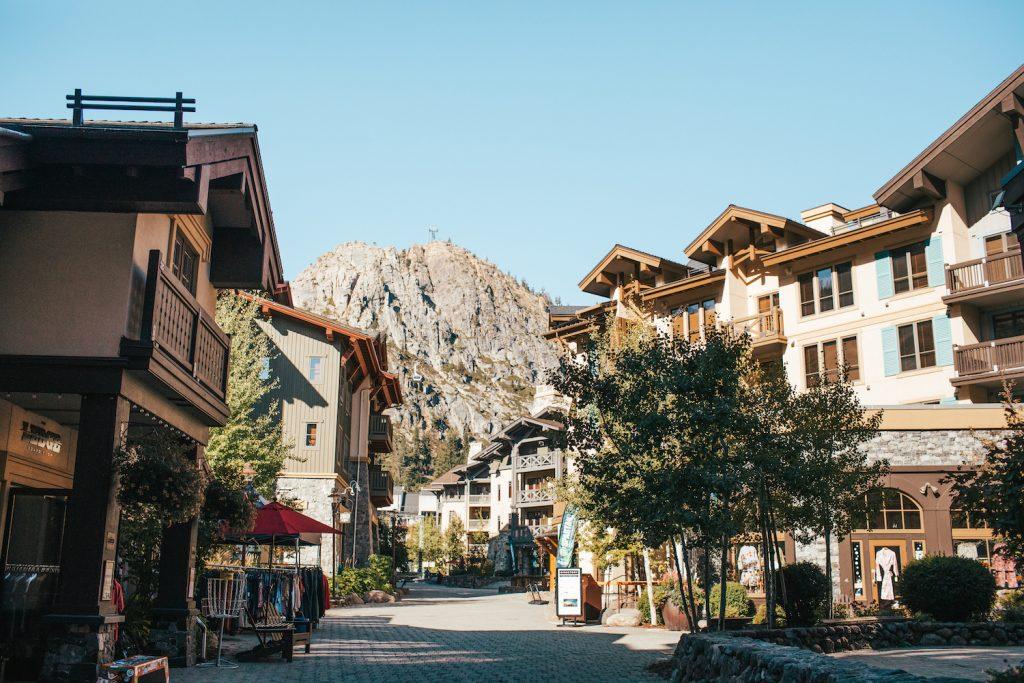 SHOPPING
There are numerous national-brand retailers throughout the towns of North Lake Tahoe, but few showcase the beauty and ambiance of the area like its local shops and stores. One-of-a-kind handmade crafts, apparel, jewelry, art, toys and so much more – much of it made by local artists and craftspeople – can be found, and there's a good chance you'll be able to meet and talk to the person who made it.
Better yet, you can show your appreciation for the local businesses of the region by purchasing a North Lake Tahoe eGift Card, available online. Accepted by dozens of local retailers, restaurants, services and entertainment providers, the cards are an excellent way to support the community in advance of your visit.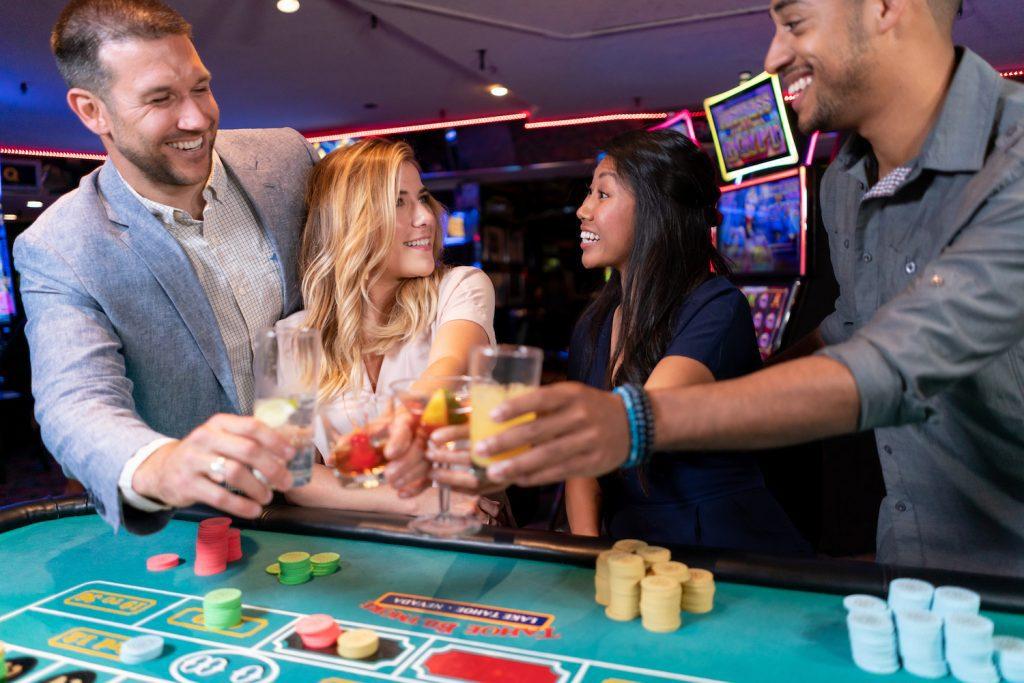 GAMING
Just over 90 years ago, the state of Nevada legalized gambling, and soon after the Cal-Neva Resort opened in Crystal Bay as the first casino in North Lake Tahoe. Although the resort – which at one time was partly owned by entertainer Frank Sinatra – has since closed, there are a number of casinos where luck may be on your side.
Try your hand at roulette, craps and blackjack at the Crystal Bay Club Casino, which also offers a full-service sports book and plenty of HD plasma monitors to watch your favorite games. Crystal Bay also books a variety of music and comedy acts during the year.
Located along Lake Tahoe, the Hyatt Regency Lake Tahoe Resort, Spa and Casino in Incline Village features the Grand Lodge Casino, a spacious gaming attraction with 17 popular table games, hundreds of slot machines and a full-service sports book. When you need a break, take a walk around the property and enjoy the lake's stunning scenery at the delicious Lone Eagle Grille. If you prefer a smaller gaming atmosphere, Jim Kelley's Tahoe Nugget Casino is the place to be. Friendly employees make the cozy casino a popular attraction for local residents and visitors as they try their luck at slots, video poker machines and live poker games.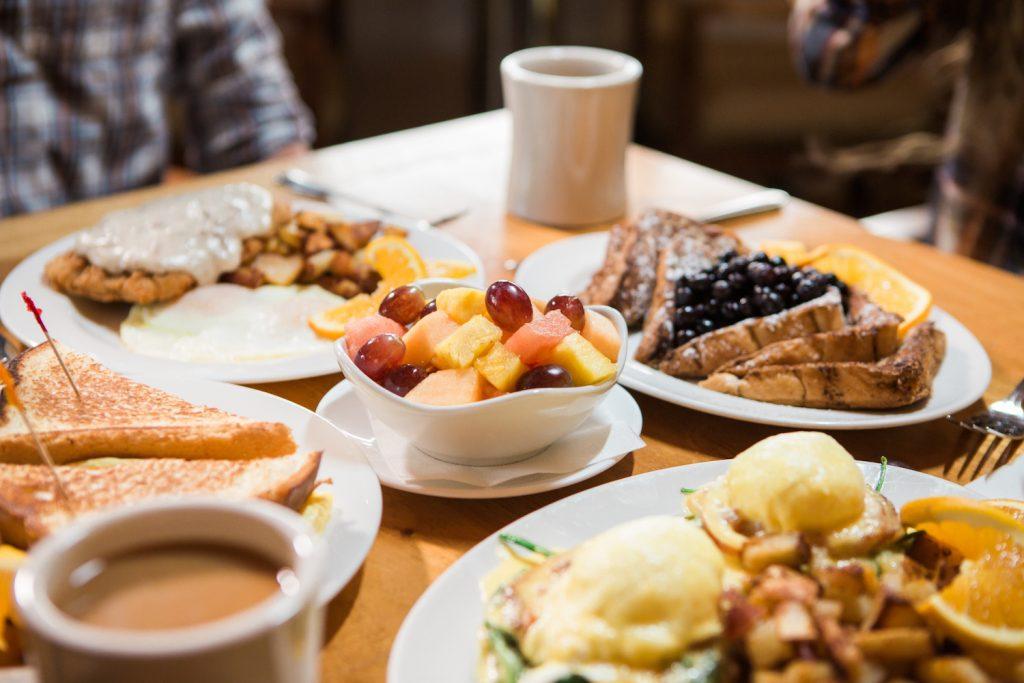 RESTAURANTS
While enjoying all this fun and adventure, you should make sure to start the day with a hearty breakfast, take a break for a bite to eat or end the night with a dinner to remember. North Lake Tahoe eateries span a wide range of delicacies, from down-home meals at casual restaurants to fine dining with sweeping views of Lake Tahoe and the granite peaks of the Sierra Nevada mountains. And many of the area's lodging options – from luxurious resorts to budget-friendly inns – offer comprehensive menus to please any palate.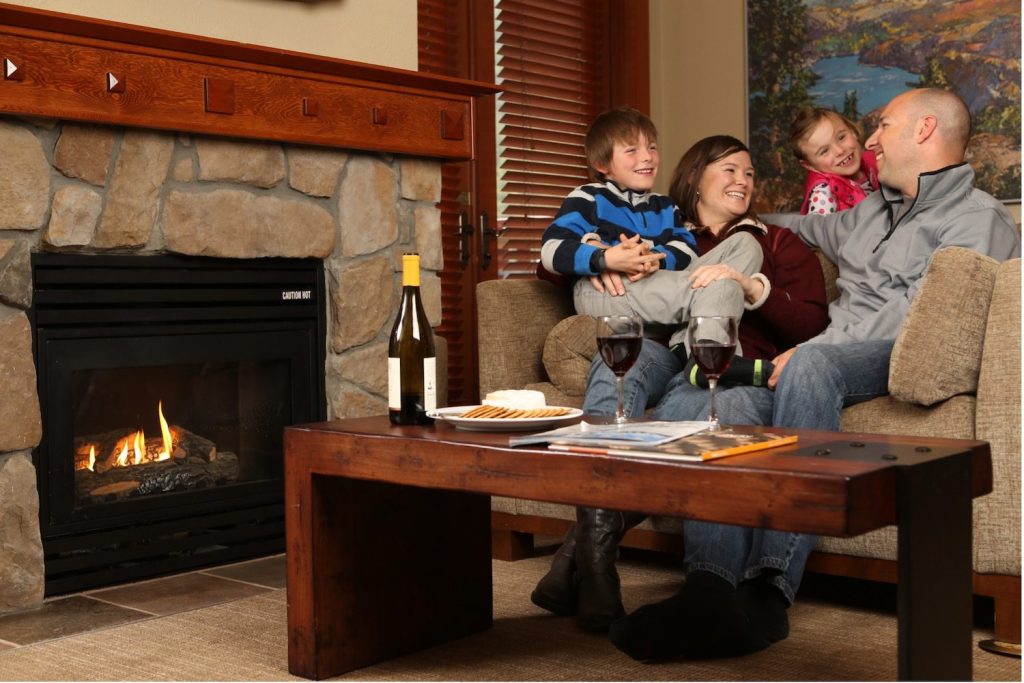 STAY FOR MORE THAN A RAINY DAY
Whether indoor or outdoor play is on your itinerary, there are great places to stay in North Lake Tahoe. We recommend mid-week travel for less crowds and more deals.