The holidays are just around the corner, and with Christmas cheer and a fresh layer of snow on the ground, the pressure of shopping for the holidays is sure to follow.
Remove the headache of holiday shopping from your yuletide festivities by giving the gift of North Lake Tahoe this Christmas! Whether you're stuffing stockings with locally made gifts found only in North Lake Tahoe, or gifting a one-of-a-kind experience you can't fit under the tree, a shopping spree around the north shore is sure to help you find that perfect gift for all of your loved ones.
So don't forget your list, and make sure to check it twice!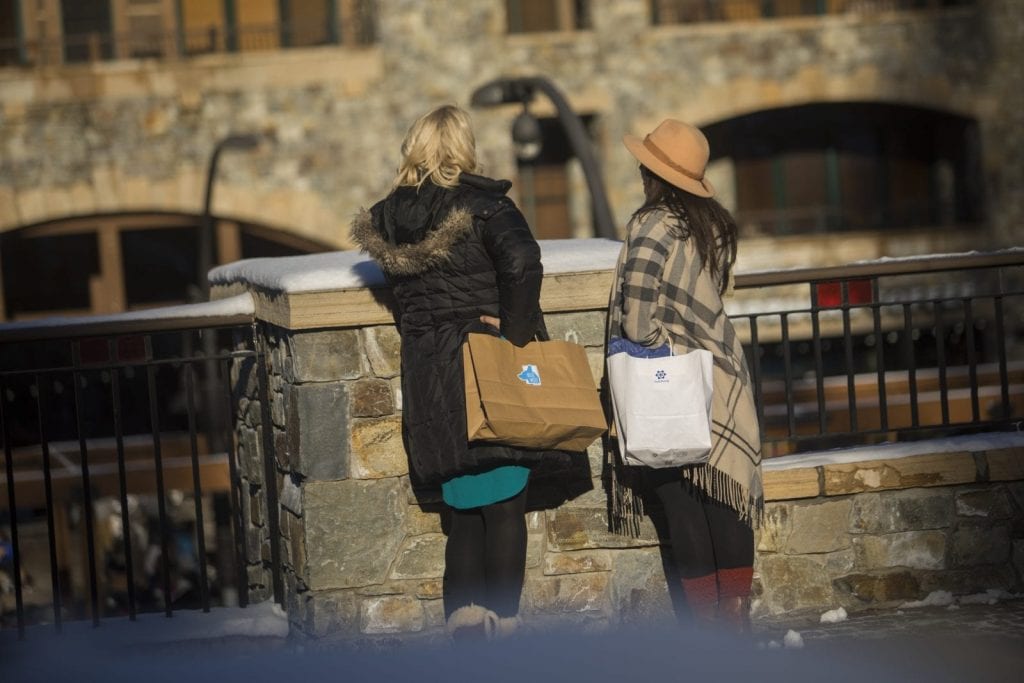 Where to Go, and What to Buy, For Everyone on Your List
With the region of North Lake Tahoe spanning approximately 40 miles, it's best to think strategically when planning your winter shopping spree. Let's make our way through North Lake Tahoe's five shopping districts and the best shops for everyone on Santa's list.
Tahoe City is home to a slew of art galleries, gift shops, and local eccentricities that are bound to be home for the perfect gift. For the sportier members of your family, check out Alpenglow Sports, a staple of Tahoe's mountainside adventurers since 1979.Hit up the Tipsy Gipsy for fabulous attire for even the pickiest of fashionistas on your list. For everything from jewelry to toys to dog treats, make sure to check out The Cobblestone Center of shops, where you can check off everyone on your list in a single place!
Known to most for its iconic slopes and Olympic history, Squaw Valley is also home to some of the north shore's most luxurious and quality shopping. The Village at Squaw Valley is home to a wide array of shops all within close proximity to each other, making shopping for multiple people a breeze. Check out Gallery Keoki for unique prints by Keoki Flagg, one of the finest Squaw Valley photography experts. And make sure to stock up on plenty of gear from Patagonia or The North Face to make sure your family stays in style this winter.
Speaking of villages, the Village at Northstar located at Northstar California Resort, is home to everything from high-end athletic gear to designer shoes to children's toys. Elite Feet has been one of the most trusted shoe outfitters on the mountain for decades, so you'll be sure to find a pair that that certain someone will love. And keep your little ones looking stylish for the new year with an outfit from Mine.
Kings Beach offers a fun, quirky and intimate shopping experience for shoppers who want to enjoy a scenic walk along the lake. The streets of Kings Beach are lined with stores that specialize in locally-made goods that are hard to find anywhere else, including The Robin's Nest! Bring a smile to anyone's face with humorous house decorations, adorable mugs, and uniquely Tahoe "bearaphernalia" to add some Tahoe flavor to any house.
Our last stop on our shopping trip around North Lake Tahoe brings us to Incline Village! Drawing from the beauty of their natural surroundings, the locally-owned boutiques and vintage shops in Incline Village have the charm of Lake Tahoe found in every corner. The Potlach, taken from the Pacific Northwestern Native American word for a "gift-giving ceremony", features beautifully hand-crafted jewelry for your most uniquely fashionable friends. You can also add the stylish beauty and unique comfort of Incline Village to your own home with home furnishings and decor from Panache, transforming anyone's humble abode into one of Incline Village's most luxurious homes.
For more ideas on where to go and what to buy around North Lake Tahoe, check out our shopping page to learn more!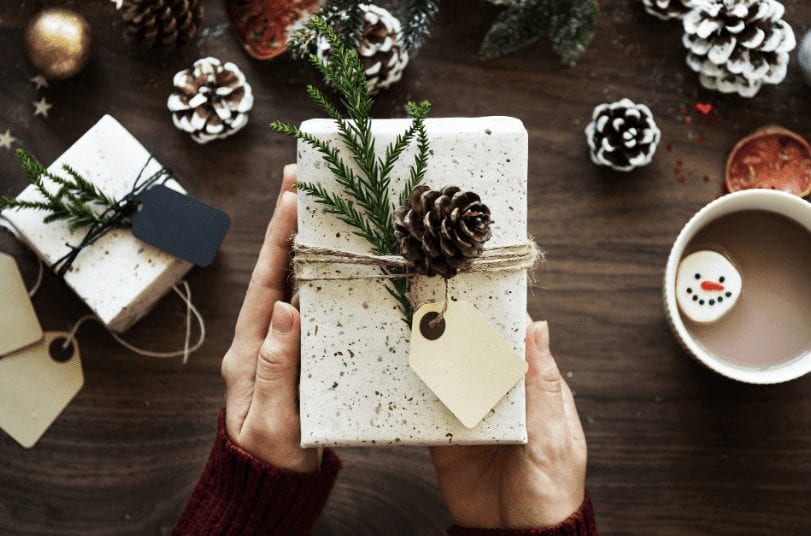 Give the Gift of Tahoe this Christmas
Sometimes the best gifts can't fit under the tree or be put into a stocking. No, we're not talking about a new car, but instead give the gift of an unforgettable experience in North Lake Tahoe! From the top of the tallest ski slope, down to a lakeside spa retreat, experiences in North Lake Tahoe are a gift that everybody can enjoy.
From powderhounds  to someone that's always wanted to learn to ski but never had the chance, a day on the slopes may be just what they're wishing for this Christmas. North Lake Tahoe's 12 downhill resorts provide outdoor adventures with an array of exciting options to zip across the region's freshly fallen snow.
With resorts opening for the winter season (some, like Mt. Rose, and Squaw Valley Alpine Meadows have already opened), lift tickets or season passes are perfect for treasured family and friends who love to shred. This is a great option for mountain veterans and beginners alike, especially since January marks Learn to Ski and Ride month. Whether you're helping long-time shredders experience their fun in the Sierra Nevada or putting young skiers on the pathway to learning a lifelong skill, this gift is sure to attract smiles of gratitude.
For some, all they'll ask from Santa this year is some much needed rest and relaxation, and the chance to get away from it all. For the most high-strung on your shopping list, slip a gift certificate to one of North Lake Tahoe's many serene spas. 
From on-site relief like the Hyatt Regency Lake Tahoe's Stillwater Spa and Salon to romantic excursions complete with dining and massages at the Spa at The Ritz-Carlton Lake Tahoe, a reservation on behalf of a loved one in need of relaxation will go a long way toward keeping them in good spirits. Granlibakken Tahoe also provides the weariest of our loved ones with a day spa, Soul Shelter Yoga and Meditation Space, and other amenities to ensure that your loved ones get the rest that they deserve.
And whether you're giving the gift of a North Lake Tahoe stay for Christmas, or just need somewhere to lay your weary head after you've successfully shopped until you've dropped, check out our lodging deals page to book your stay!