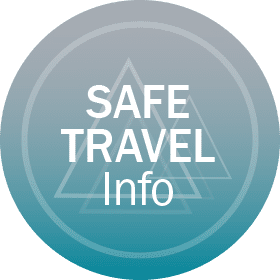 North Lake Tahoe is home to fabulous ski runs, stunning panoramic views and sparkling crystal waters that are a sight to behold year round. But while these features definitely make North Lake Tahoe a must-see destination, they're not all the North Shore has to offer.
Another part of what makes North Lake Tahoe is its entrepreneurial community of makers and doers. Their goods and services contribute so much of what makes the North Shore unique, which is why you should make sure to shop around while you're in North Lake Tahoe. That way, not only will you get a special, up-close look at local culture; you'll get to take a piece of it with you, too.
Our interactive shopping map celebrates shopping in North Lake Tahoe and gives you all of the information you need to explore the region's 5 shopping regions.
Tahoe City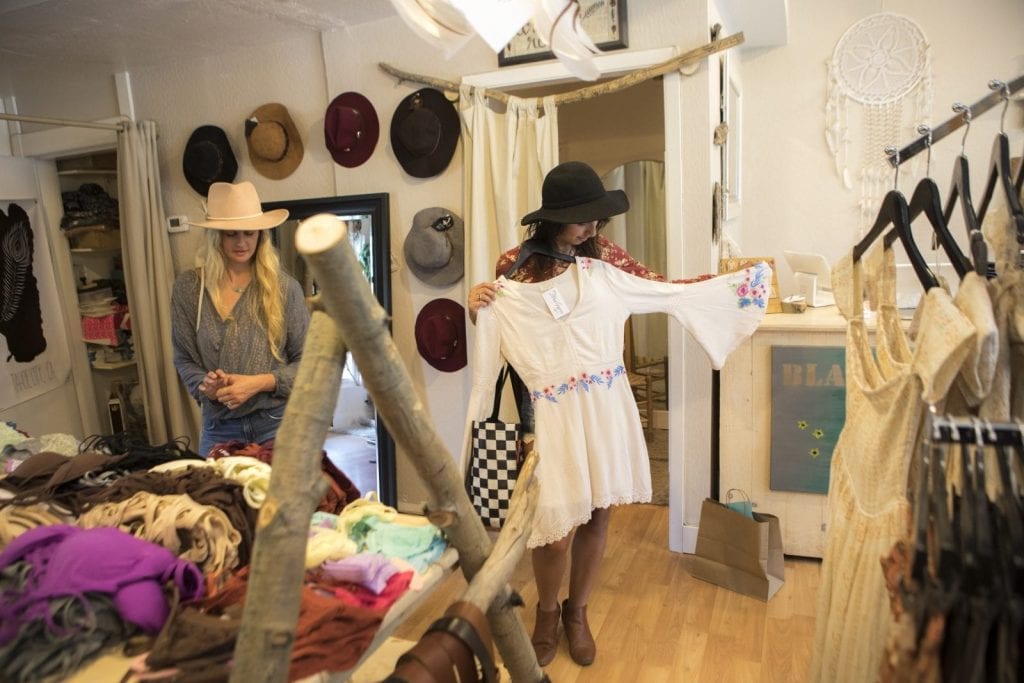 Home to a slew of art galleries, museums, gift shops and other local eccentricities, Tahoe City makes for the perfect shopping stop for visitors of all kinds. Here are just some of the shoreline city's points of interest.
Alpenglow Sports

: Touted as North Lake Tahoe's "original backcountry and mountain running shop", Alpenglow Sports has been a staple for Tahoe's mountainside adventurers since 1979. Stop here to stock up on gear, and you'll be more than prepared to enjoy the countless opportunities for the region's

human-powered sports

.
Tipsy Gypsy

: This fabulous lakeside boutique reminds us that North Lake Tahoe Style

isn't

just summertime swimsuits and winter-ready waterproof shells. By the time you head out, you'll certainly look like the belle of any apres-ski ball.
Geared for Games

: Located in the local shopping mecca that is the Tahoe City Boatworks Mall, Geared for Games is a much-loved purveyor of toys, gifts and, of course, games! This is the perfect stop to pick up something special for loved little ones.
Olympic Valley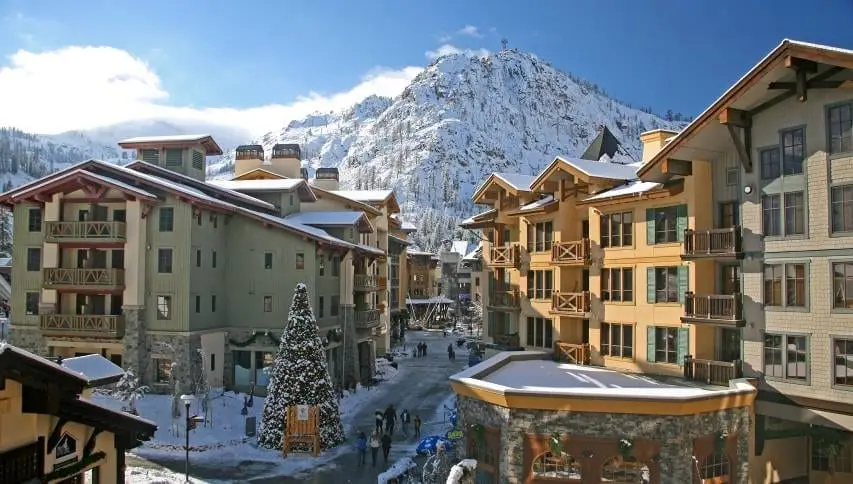 The stomping ground of many who have sought to turn their Olympian aspirations into reality, Olympic Valley is known widely for its slopes and associated resort. What people might not know is that Olympic Valley is also home to some of the most luxurious and quality shopping in the region—whether you're in the market for gear, gifts, confections or something even more exotic.
Dorinda's Chocolates

: Award-winning chocolatier Dorinda Vance has made her mark in the chocolate industry thanks to handmade chocolate creations crafted with the finest ingredients. Stop in for a chocolate or twelve. Your sweet tooth will thank you.
Lather & Fizz Bath Boutique

: Whether you're feeling a bit sore from a day of activity or simply looking to take some Tahoe luxury back home, Lather & Fizz Bath Boutique's  selection of specialty soaps, pajamas, candles and bath bombs will put you on the path to pure coziness.
Gallery Keoki

: North Lake Tahoe's artistic community is populated with deeply talented people, and Keoki Flagg is one of them. Should you find yourself in the Village at Squaw Valley, indulge your inner art collector (or gift-giver) and secure a print or original piece of one of Keoki's stunning works, which capture the sportive spirit of the region.
Northstar California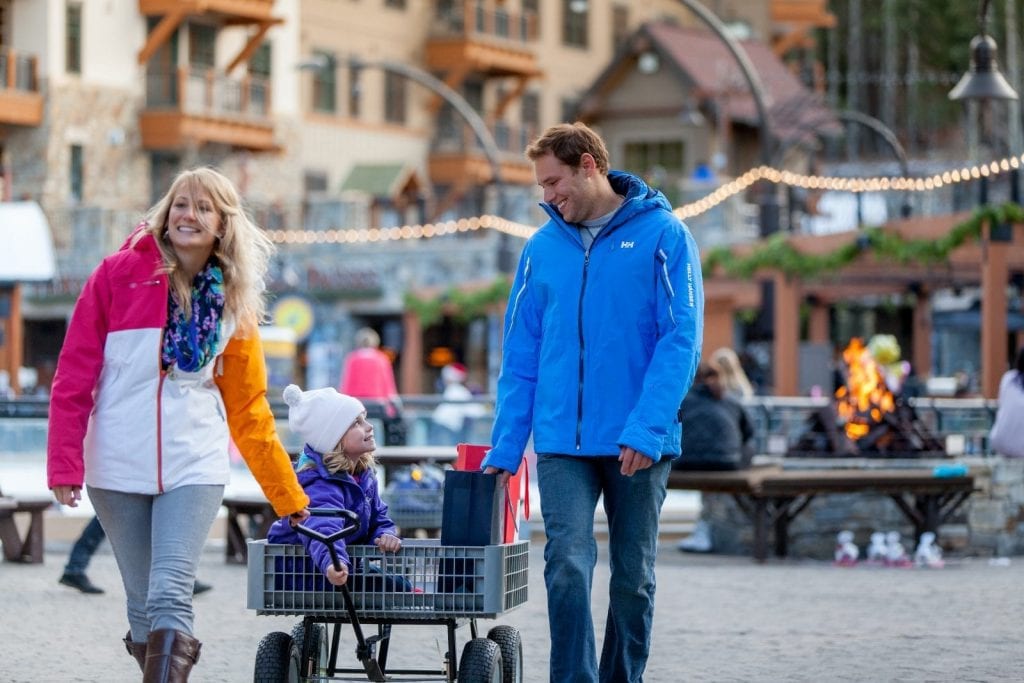 At Northstar's premier mountain village, you will find everything from high-end athletic gear, to designer shoes, to handmade jewelry, to children's toys. Northstar's family-friendly shopping area also offers mini-golf, a kid's zone, an array of dining options and quick access to outdoor activities like hiking, biking, and winter snowsports—making it the perfect locale for a day trip.
Icebreaker Northstar

: Icebreaker, the purveyor of fine, stylish merino wools for men and women outdoors folk alike, made their debut in Northstar in 2014. Since then, they've kept skiers, snowboarders, snowshoers and fat tire cyclists warm throughout every mountainside adventure.
Elite Feet

: Like any good ski or snowboarding instructor

will tell you

, a good day on the mountain often begins with good—properly fitted, quality—footwear. That's exactly what you'll find at Northstar's Elite Feet, whose sales team and owners have been some of the most trusted shoe outfitters on the mountain for decades.
Mine

:

Kids need gear too! That's' why children's outfitter Mine set up shop in Northstar, giving kids the opportunity to have attire of their own. While you're enjoying all the village has to offer, consider stopping by Mine to give the gift of gear to a little adventurer you love.
Kings Beach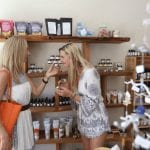 Kings Beach offers a fun, quirky and intimate shopping experience for all beach goers, visitors and passersby. With the majority of shopping and walking located adjacent to Lake Tahoe, it's easy to spend the day playing outside while filling up shopping bags with unique finds. Many stores offer locally-made goods like furniture, pottery, stand up paddle boards and jewelry, as well as hand-carved black bears and other home decor.
The Robin's Nest

: Locally beloved purveyors of "Bearaphernalia", this eclectic gift shop focuses on humorous lodge decorations and is well-known for its vast selection of mugs. Whether you're looking to decorate your own little lodge with a humorous sign, or brighten your morning with a funny saying on a ceramic drink container, this is the place to come pick up a smile.
Jai Yen

: Step into a realm of the alluring and mystic at Jai Yen, where beautifully woven scarves line the walls and the scent of powerful spices floats in the air. You'll take unique gifts like cast-iron tea pots, jewelry and other fineries hand-made by artists in Laos, Nepal, Thailand and beyond. Note: the storefront is open in Kings Beach only between the months of May and September.
Hot Diggity Dog and Cat

: Given North Lake Tahoe's

famed dog-friendliness

, we'd be remiss in our duties to our furry friends if we didn't mention Hot Diggity Dog and Cat. You'll want to get your paws on

all

the cute toys, treats and pet clothes this pet-friendly boutique has to offer.
Incline Village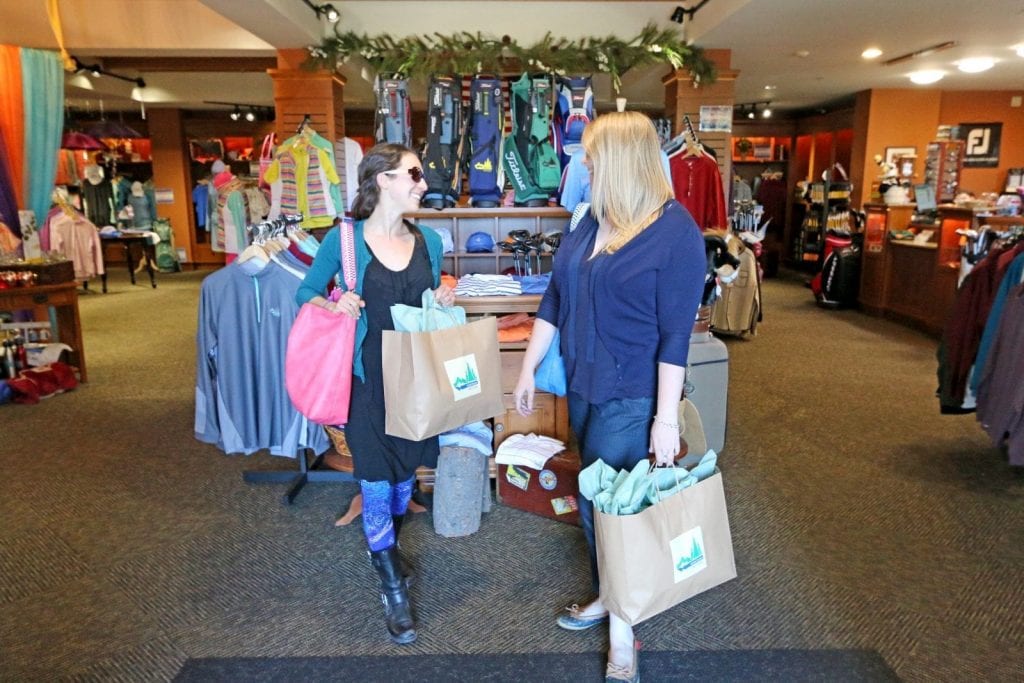 Drawing from the beauty of their natural surroundings, the locally-owned boutiques and bargain basement shops in Incline Village are undeniably infused with the charm of Lake Tahoe. Great for families, couples or a solo day of shopping, visitors are invited to explore Incline Village on bike, foot or car while browsing for the next best find.
The Potlatch

: Beautifully hand-crafted jewelry are the stars of the show at

The Potlatch

, which refers to the Pacific Northwestern Native American word for a "gift-giving ceremony." Appropriately, this boutique if one of the finest places in all of Tahoe to find delightfully original Native American jewelry for gift exchanges or personal accessorizing alike.
Breathe

: Locals and visitors alike speak fondly of the wide selection of bohemian-style clothing to be found at this North Shore boutique

.

But while fabulous fabrics are the delight of the women who frequent this shop, it's the customer service that will truly enhance your experience.
Panache

: Rightfully celebrated for their stylish beauty and comfort, Incline Village homes are the envy of homeowners and dwellers worldwide. A likely contributor to that timeless style is this home good store, where those searching for home goods can find truly unique, high-quality pieces that can transform any house into a luxurious home that will delight guests—or help you craft that perfect little space of comfort all for yourself.
No matter where you go in North Lake Tahoe, there's something wonderful to see and do. As you can see, this extends to the many shops and other establishments you pass by on your way to the slopes, shorelines and into the lake. Why not stop in and take a part of Tahoe home with you?